NGLC Giving Circle awards nearly $20,000 to emerging organizations combating climate change
Science & Health
"Across the world, targeting specific groups—in our case, people who love the outdoors—and empowering locals to use their voices to get more support, that is absolutely what we need more of," says Kyle Obermann, co-founder of China Outdoors Collective.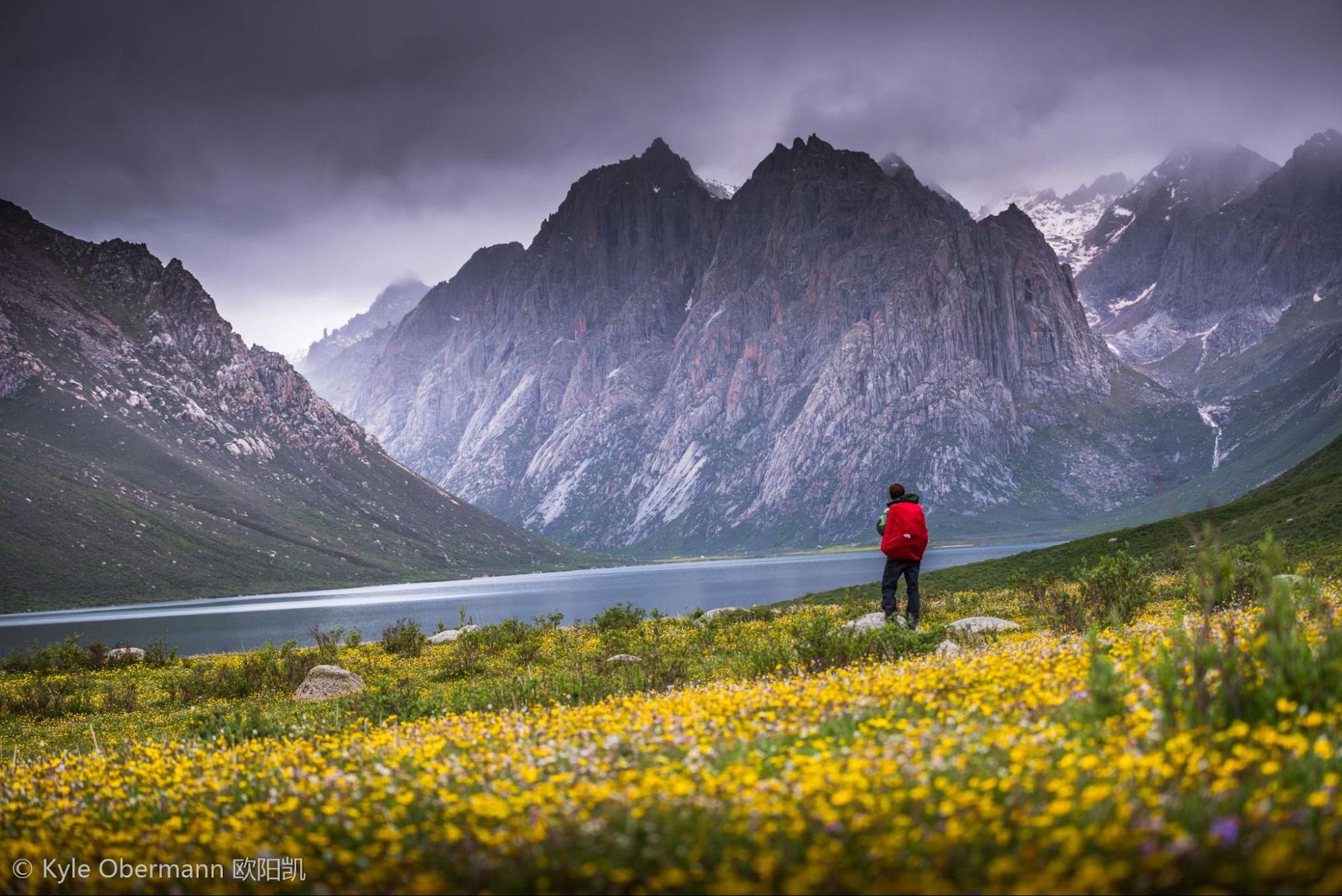 We're providing highlights from a China Institute-Serica U.S.-China Next-Gen Leaders Circle (NGLC) roundtable discussion with the two winners of the 2022 NGLC Giving Circle: China Outdoors Collective and Chengdu Urban Rivers Association. Yvonne Liu and Annie Liang-Zhou, founding members of the NGLC, talked with Kyle Obermann and Sun Ji about how their organizations contribute to U.S.-China climate collaboration and what lessons we can draw about the impact of Next Gen philanthropy. You can watch the full discussion here. (Interview has been edited for clarity and length).
Yvonne Liu: The story of the NGLC Giving Circle began in early 2020, when we pooled our funds with the help of China Institute, and sent an urgently needed donation to Wuhan. Soon after that, everyone's lives turned upside down; and NGLC members—located across the US and China—started meeting over Zoom, with much greater frequency. We learned about strategic philanthropy from guest speakers, and we exchanged ideas about how to make a positive impact together. But learning and talking amongst ourselves was not enough. We had to put our ideas into practice, to take action. And that's where the giving circle came in.
We envisioned an annual giving circle that would be member-led from start to finish. We would find innovative projects that: 1) tackle systemic issues through strategic philanthropy, 2) substantially benefit from a relatively small donation of $10,000, and 3) improve US-China relations. We voted on issues to focus on, and we determined the theme for this first member-led giving circle: climate change.
The runner-up of the 2022 NGLC Giving Circle is Chengdu Urban Rivers Association (also known as CURA or 成都城市河流研究会). CURA's mission is to promote the natural, recreational, and cultural values of rivers, particularly the upper reaches of the Yangtze River. They provide a unified voice on issues such as river conservation, development of environmental awareness, and promotion of sustainable development in urban and rural areas. NGLC's grant would fund CURA's "Local Wisdom to Tackle Climate Change" project, which entails investigating the low-carbon agricultural practices of 3 Western Sichuan villages and then disseminating this traditional wisdom to influence climate change policy.
The winner of the 2022 NGLC Giving Circle is China Outdoors Collective. China Outdoors Collective's mission is to showcase the beauty of China's wilderness to inspire protection of China's environment and reverse negative Western stereotypes about the country, its nature, and its people. They empower Chinese photographers to be a direct bridge between China's conservation NGOs and Western philanthropy and support. NGLC's grant would fund the development and launch of the organization's website, which would showcase photography through an interactive map and build support for grassroots conservation NGOs in China.
Annie Liang-Zhou: What was the motivation behind these projects and how do they uniquely and strategically tackle climate change?
Kyle Obermann: China Outdoors Collective really came about from me working in China for the last seven years as a freelance conservation photographer with a lot of local Chinese conservation NGOs and running up against a storytelling barrier where there isn't a critical mass of storytellers talking about these issues and about these amazing groups in the broader world. So a lot of Chinese scientists and NGOs are missing a lot of the support — whether it's philanthropy or research collaboration — that could go into the country.
International public perceptions of China's environment are skewed towards pollution and smog. While these are real challenges, 42% of China is still covered by wilderness and the nation remains the third most biodiverse country in the world. As long as we're missing that complete part of the picture, then we're missing a massive opportunity to protect it. Research into solutions-based journalism and reporting shows that building awareness for pre existing solutions and positive stories is essential to inspire problem-solving action. The China Outdoors Collective is a platform that brings Chinese landscape conservation photographers together to give them the power and the tools to use their photography to tell Chinese stories and inspire the West to see a holistic picture of China — not just Eastern China or urban China — but wild China as well.
Sun Ji: While working in villages, we discovered that traditional methods of living can be leveraged. Villagers have actually adopted very simple and sustainable lifestyles that can be replicated through different areas in the Chengdu River Basin Valley. Chinese villages have faced numerous challenges given the rifts in the way that Chinese cities have developed and the disparity in economic development in rural areas. CURA hopes to explore more of the historical wisdom from these villages and to put together these methods to take a bottom-up approach in terms of climate change. This project was launched in 2019, and we want to systematically address climate change through these existing ways and resources and also leverage a lot of these methods from the villagers — whether it's materials or sustainable farming methods — for how they protect their rivers.
Annie: How can emerging organizations play an outsized role in contributing to U.S.-China climate collaboration? Do you see your model being replicated in other regions and on a grander scale?
Kyle: Emerging organizations address and solve problems that we have not seen solutions for. Though they may be small, I think it's very exciting when we can draw more people into a group. We're hoping we can connect, for example, a love for the outdoors and a path for taking action, for people who don't necessarily see themselves as necessarily valuing conservation or climate, but who are excited by seeing these incredible landscapes. We're trying to bridge that gap and draw in the audience and empower them to take action in a place where maybe they didn't really feel like they belonged before or they didn't really know how to take action. The majority of our content will be from Chinese photographers. Anytime we can develop platforms that empower locals to share their traditional ecological knowledge or be the voices for their country, that is scalable. When we think about building bridges, we're trying to do that for China in the U.S. and China in the West. Across the world, targeting specific groups — in our case, people who love the outdoors and empowering locals to use their voices to get more support — that is absolutely what we need more of.
Sun: The U.S. and China are the two largest emitters of carbon, and they should take on a greater share of the responsibility of addressing climate change. As China is addressing these challenges, it is facing a lot more because of population and because of a top-down approach. An organization like CURA can really address this from a grassroots perspective through encouraging participation from the masses as well as putting together more dialogue between the two countries through successful case studies data and effective methods that are catered toward local situations and to also help protect local villages in their cultural customs. China recently had the two meetings between the major government institutions and we're able to bring our methods and case studies to top government decision makers to emphasize the value of ecological protection.
Annie: Beyond the financial support of the grant, how do you hope NGLC can help your organization achieve its goals?
Kyle: Benefitting from the mentorship of experience of how to formalize an organization that can operate between both countries can be very helpful, whether that's an NGO in the U.S. or China, so that when support is ready to pour in, we're ready to take it. One of the things I'm very excited about is to tap into the incredible, active, energetic community of people who care about China in the U.S. and elsewhere across the world, because I think this is an audience that doesn't get a lot of these stories. That is definitely, I think, a network that some of the people with the NGLC are connected to, and we leverage those roots to really build a coalition of people who are behind this mission and who want to get our mission and our platform out to as many people because that's how we're going to drive change and really support these NGOs back in China.
Sun: NGLC's platform can help with introducing us to more experts, scientists, and climate organizations where we hope to encourage more learning, dialogue, and knowledge sharing with CURA, so we can have more institutional support. We also hope to share more of our work through their case studies and successful models, which can be replicated to a broader network through the NGLC.
Annie: What lessons can we draw, through Next Gen philanthropy and the impact it can have, particularly to your respective organizations?
Kyle: There's a growing recognition among young people that philanthropy is not just limited to money. I think that philanthropy can be measured by money, but it can also be measured by time or talent or resources. The $10,000 is great, and that really helps the grassroots project get its leg up, but that's not going to change anyone's life or pay for anyone's annual salary. But when we have invested philanthropists also donating their time to help and counsel and mentor people, that is a massive, unquantifiable impact. And then also talent resources. When these mentors and philanthropists have specialities and have networks and have things they do really well, bringing those together is also for philanthropy. That marriage of all these different types of giving is really exciting. I think that is definitely what this younger generation of philanthropy is looking to do and where the wave is going.
Sun: China Institute is very well-known and has had a history of encouraging U.S.-China relations. I want to express my respect for the work of China Institute, as well as similar institutions, in encouraging this dialogue, especially between young professionals. This is extremely critical because we are seeing these new perspectives from the next generation as they can share their concerns, and use more active and innovative ways, such as social media, to tackle global challenges. NGLC seems to be at the forefront of addressing the most imminent challenges. We believe that an organization like this can really help to lead a lot of these discussions between the two countries. I hope to see more dialogue, more increased understanding, and friendship between the two countries, as we need to work together to address future challenges.
Want to learn more? The Serica Initiative's China Impact Newsletter is a monthly deep-dive into the trends, major players, and regulatory environment for philanthropic and nonprofit activity between the U.S. and China. Subscribe to the newsletter here.