Is China outpacing the U.S. in Latin America?
Business & Technology
As Biden faces backlash over the Summit of the Americas this week, China's ties in Latin America are only growing stronger.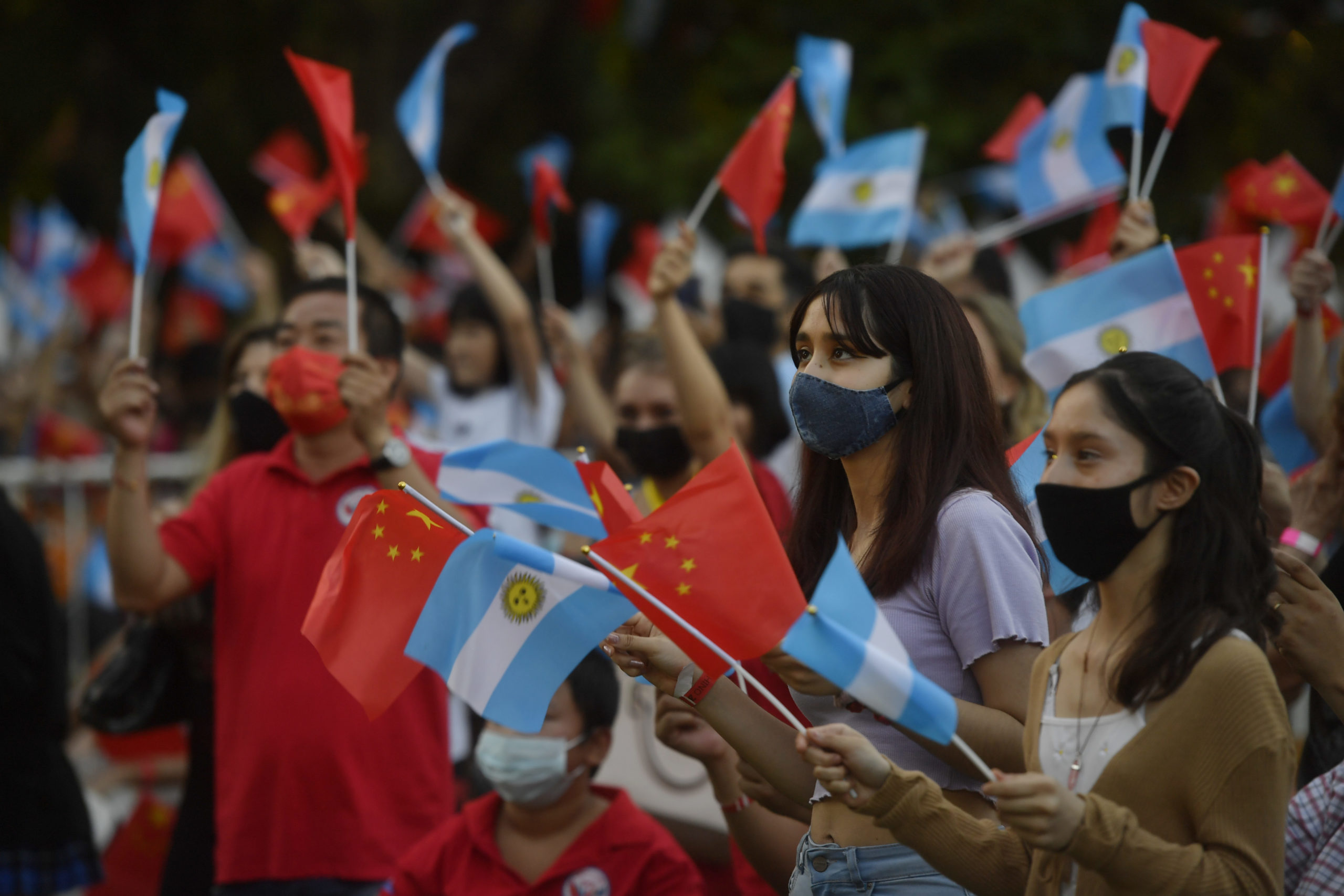 China has both overtaken the United States and widened its growing gap in trade with Latin America, aside from Mexico, a Reuters analysis of UN trade data from 2015 to 2021 shows.
The trend is another sign that points to waning American influence in the region, just as U.S. President Joe Biden hosts the Summit of the Americas in Los Angeles this week.
Several leaders, including Mexican President Andrés Manuel López Obrador, declined to attend after the U.S. decided to exclude Nicaragua, Venezuela, and Cuba from the guest list, citing rights abuses and a lack of democracy.
"The Summit of the Americas looks to be a debacle, a diplomatic own goal. The U.S. has no trade proposal, no immigration policy, and no infrastructure package. Instead, the focus is on who will and will not be there. Unclear is why we pressed for it to happen," President of the Council on Foreign Relations Richard Haass wrote on Twitter.
Much to Washington's ire, China has been expanding its influence in the region over the past decade through what Beijing calls "South-South cooperation," a development framework focused on aid, investment, and trade.
China is currently South America's top trading partner and the second largest for Latin America as a whole, behind the United States.
Trade between China and Latin American countries swelled from $18 billion in 2002 to $450 billion and accounted for 19% of total Chinese overseas direct investment, with trade predicted to surpass $700 billion by 2035.
Beijing currently has free-trade agreements with Chile, Costa Rica, and Peru, and has been in talks to sign one with Ecuador since February.
Argentina became the 20th of 33 Latin American countries to sign onto the Belt and Road Initiative (BRI), which could pave the way for increased Chinese investment in the country.
China has poured more than $138 billion into Latin America and the Caribbean since 2005, per the Congressional Research Service.
State-owned China Development Bank and the Export-Import Bank of China are top lenders, with a combined total of about $137 billion to Latin American governments. Venezuela is the biggest borrower, with loans worth $62 billion since 2007.
Beijing has also made clear that Latin America is a priority: Chinese leader Xí Jìnpíng 习近平 visited the region 11 times since he took office in 2013.
China has also signed comprehensive strategic partnerships with Argentina, Brazil, Chile, Ecuador, Mexico, Peru, and Venezuela, a high-ranking diplomatic classification on par with how Beijing regards the EU and ASEAN members.
The Joint Action Plan (2022–2024) between China and the Community of Latin American and Caribbean States (CELAC) released last December signals Beijing's drive to strengthen engagement with the region.
Only eight Latin American countries in the region still recognize Taiwan's sovereignty, after Panama, the Dominican Republic, and Nicaragua switched diplomatic recognition to Beijing in the past five years.
Meanwhile, state-owned nationalist tabloid Global Times has been quick to herald the backlash from the Americas summit as a sign that "Latin America is not a 'backyard' of the U.S." and "a direct result of the [U.S.'s] indifference to the needs of Latin American countries."