China is pouring huge investments into water conservation and hydropower
Business & Technology
A total of 748 billion yuan was devoted to water conservation in the first half of the year, while China Yangtze Power leads the hydropower charge.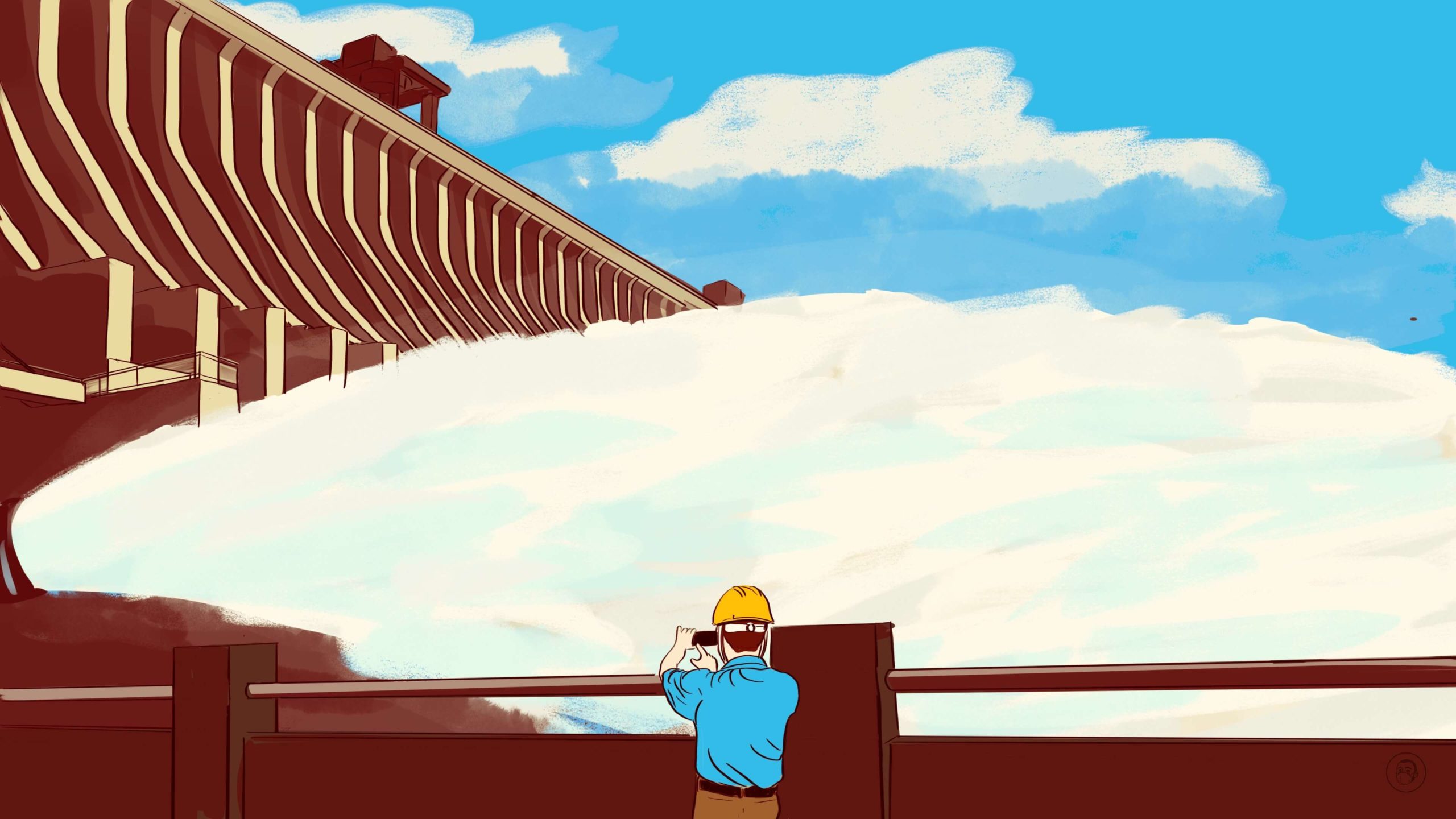 On Friday last week, construction commenced on the "world's largest hydro-solar hybrid power station" in the middle reaches of the Yalong River in Sichuan Province in southwestern China. With a total investment exceeding 5.3 billion yuan ($789.44 billion), the Kela Power Station will generate 2,000 gigawatt hours (GWh) of electricity annually after it is connected to the national power grid in 2023.
On the same day, China Yangtze Power 长江电力, with an enormous market capitalization of $81.97 billion, announced that its total electricity generation (including wind and hydropower energy) in the second quarter of 2022 amounted to 61.07 billion kilowatt hours (kWh), an increase of 53.46% year-on-year (for perspective, China Yangtze Power's power generation for a single quarter is more than double the annual electricity consumption of Nigeria). The company currently controls six hydropower plants, and in July it announced an investment of 80.5 billion yuan ($11.99 billion) to restructure two more large hydropower plants, which will increase its total installed hydropower capacity by 60%.
The company's plans are part of a gigantic hydropower and water conservancy investment spree currently underway in China. Yesterday, at a press briefing, the Ministry of Water Resources revealed that in the first half of the year:
A total of 22 new "major" water conservancy projects commenced in China with a total investment of 444.9 billion yuan ($66.26 billion), including the construction and reinforcement of reservoirs, the management of river flows, and the reconstruction of irrigation areas.
A total of 14,000 new water conservation projects commenced, with a total investment of 609.5 billion yuan ($90.78 billion), including 750 projects with investment in excess of 100 million yuan ($14.89 million).
Total investment in a collective total of 28,800 water conservancy projects (employing a total of 1.3 million people) amounted to 748 billion yuan ($111.41 billion), an increase of 49.5% year-on-year.
The context
Against the backdrop of China's double carbon objectives, in early June, the State Council released the 14th Five-Year Plan for Renewable Energy Development, which has the stated goal of increasing total energy consumption based on renewable sources from 28.8% in 2020 to 33% in 2025.
The renewable energy plan is based on a regional layout of energy specialization, with the northern desert regions focusing on solar energy, the eastern coastal regions focusing on wind energy, and hydropower situated in the southwest — where the enormous new Kela Power Station is being constructed.
China Yangtze Power is at the forefront of China's hydropower energy development, as well as the projects that are making more water available to generate power:
Over the weekend, the company announced that total inflows at the company's Xiluodu Reservoir on the Yangtze River had reached 50.97 billion cubic meters (13.46 trillion gallons), an increase of 74.43% year-on-year. Its Three Gorges Reservoir also reached inflows of 177.279 billion cubic meters (46.83 trillion gallons), an increase of 27.47% year-on-year.
Unsurprisingly, the company's profits are rolling in, with net profits for the second quarter of this year forecast to reach 8.76 billion yuan ($1.30 billion), a year-on-year increase of 53%.
But China Yangtze Power is by no means the only hydropower company with spectacular results. Northwest Yongxin Chemical Industry 甘肃电投, which has released a forecast of its results for the first half of the year, expects net profits of 1.88 billion yuan ($280.02 million), an increase of 52.1% year-on-year, with water inflows at the Hongshui River basin in southern China (where the company's main power plant is situated) increasing by about 70% year-on-year.
The takeaway
China is currently in the process of engineering a key tipping point in the production and consumption of energy from fossil fuels to renewable energy, and an unprecedented amount of investment is flowing into hydropower and water conservation projects.