China is using drones to combat wildfires and droughts
Business & Technology
Amid China's worst heatwave since the beginning of modern record-keeping, authorities have drafted drone companies to seed clouds and cause rainfall. Drones are now playing a growing role in China not only to confront extreme weather events, but in a range of other applications.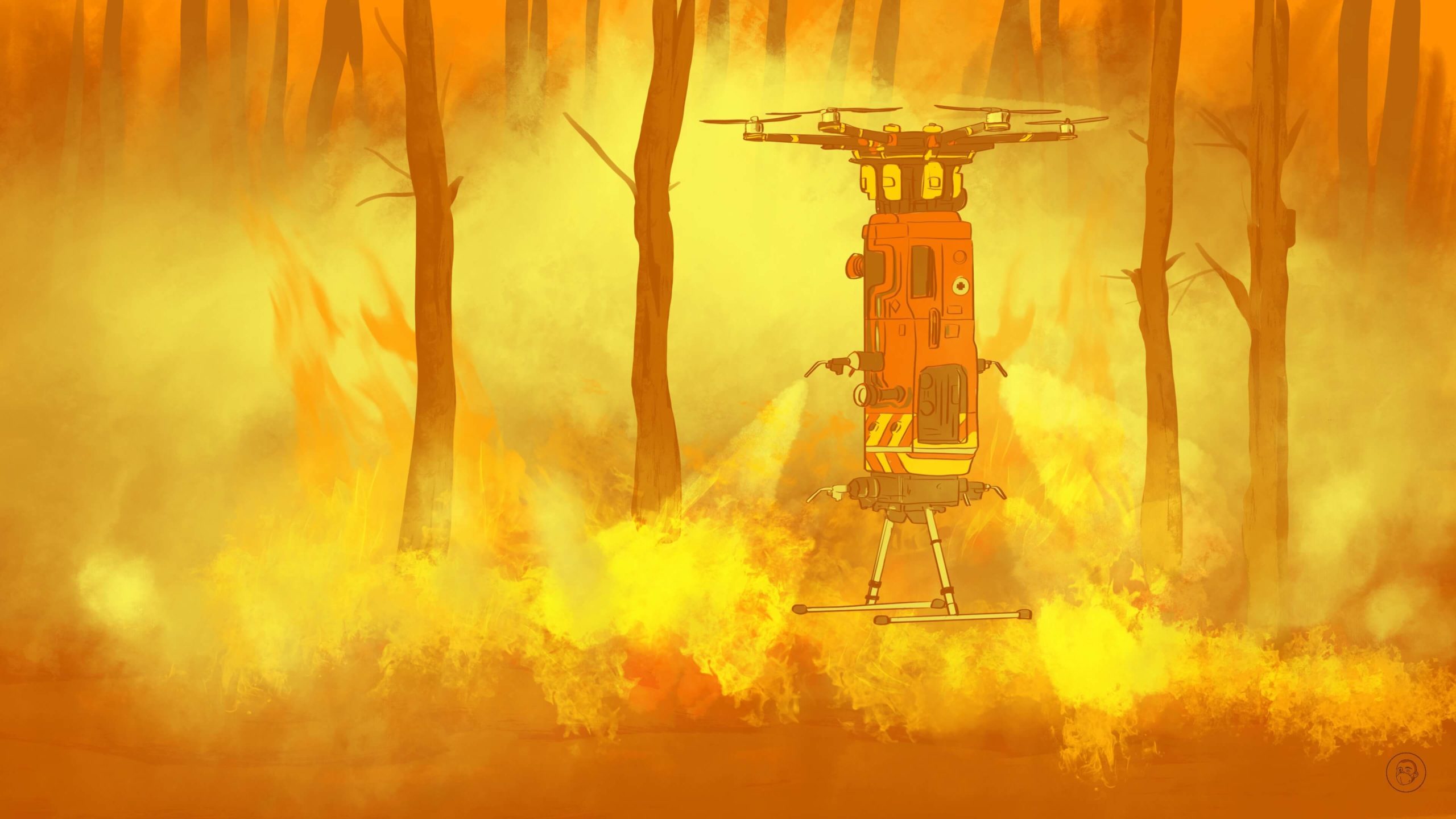 Chinese state broadcaster CCTV reported on August 25 that the Wing Loong-2H drone, designed by a subsidiary of state-owned defense contractor AVIC 航空工业, has been deployed to perform cloud-seeding activities in the drought-struck southwestern Chinese province of Sichuan. Cloud-seeding drones operate by igniting substances in the air (in the case of the Wing Loong-2H, silver iodide flame bars) which form water droplets from clouds.
In addition to cloud seeding, drones are also being used to drop "bombs" with extinguishing substances to control forest fires, or in some cases drop "fire bombs" to implement a controlled burn approach to halt the spread of wildfire.
There are now several companies in China deploying drones to fight wildfires and droughts:
Sichuan Tengden Technology 四川腾盾科技 has deployed its TB-A drone, designed for medium altitude and long endurance operations, to combat the current heatwave.
Tengden was founded in 2016, and quickly grew in prominence, gaining financing from state-backed investment firms. The company straddles military and commercial activity, leading China Daily to call it a "prime example of military-civil integration."
Tengden drones were involved in extinguishing wildfires that broke out in Sichuan's Yibin on August 27. According to Global Times, the drone successfully deployed its cloud-seeding technology, leading to rainfall 60 minutes later and alleviation of the wildfire.
Aerospace CH UAV 航天彩虹无人机, a subsidiary of China Aerospace Science and Technology Corporation 中国航天科技集团, provided drones which helped relieve wildfires around Chongqing during the recent drought.
Aerospace CH UAV's drones had previously also been deployed in a 2021 wildfire in Sichuan's Liangshan Yi Autonomous Prefecture, and in other fire prevention activity in China's northeast and southwest regions.
In wildfire response, drones offer firefighters the benefit of being able to monitor fires and take action from a distance, lowering the risk to firefighters. In rugged terrain such as the mountains around Chongqing, drones also facilitate faster response times.
Other uses for drones
China's drone industry is the most developed in the world, boasting the world's largest commercial drone-maker DJI 大疆创新, as well as thousands of smaller firms filling various niches in the market. The industry will see a compound annual growth rate (CAGR) of over 40% between 2017-2024, according to some estimates, with the COVID-19 pandemic leading to higher demand for contactless logistics provided by drones. Drones can be used for a wide variety of applications, from disaster response to entertainment and hazardous infrastructure inspection. Chinese companies are also developing taxi drones that can carry passengers
Drones are playing a growing role in agriculture, allowing farmers to more efficiently monitor and fertilize crops. China's Ministry of Industry and Information Technology last May released a smart agricultural machinery technology roadmap including information on the use of unmanned vehicles in farming. Chinese companies like XAG 极飞 and Aerofugia 沃飞长空 are leading the industry, providing products and services to farmers in dozens of countries.
Drones are also used in a variety of recreational activities. Chinese drone companies are innovating in the entertainment space, with firms like DAMODA 大漠大, EHang 亿航, and High Great 高巨创新 offering light shows that can involve thousands of devices. Another Chinese firm, Geneinno 吉影, sells underwater drones, which are mostly used by diving, fishing, and boating hobbyists for underwater photography.
You can find The China Project's guide to Chinese drone companies here.