The future of Chinese agriculture investment in the U.S. — insights from the Fufeng case
Business & Technology
Brandon Bochenski, the mayor of Grand Forks, North Dakota, discusses the recent bill that bans Chinese investment in U.S. agribusiness, put forth in response to a proposal by China-based Fufeng Group to build a corn milling operation in his city.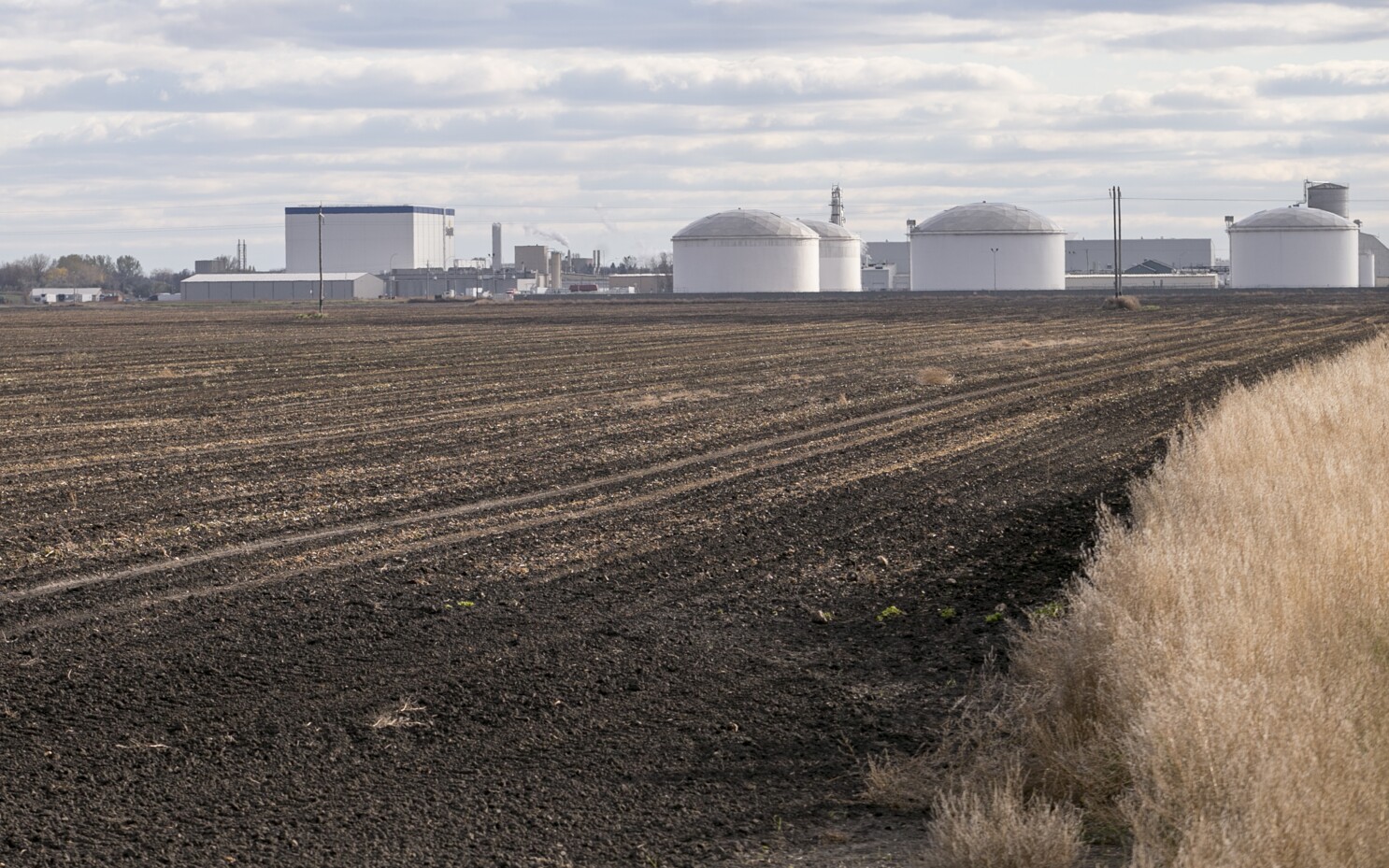 Below is a complete transcript of the China Corner Office Podcast with Brandon Bochenski.
Chris: Hi, everyone. Thanks so much for joining us today on China Corner Office, a podcast powered by The China Project (formerly SupChina), the New York–based news and information platform that helps the West read China between the lines. I'm Chris Marquis, a professor at the Cambridge Judge Business School. And today, we are joined by Brandon Bochenski, the mayor of Grand Forks, North Dakota, a place that has been in the news recently due to a controversial Chinese investment; those featured in The New York Times and a number of other national media outlets. Furthermore, following this attention, a Senate bill was proposed that would ban Chinese investment in U.S. agribusiness, citing national security concerns.
Brandon provides a lot of helpful context on both the establishment of the corn mill under question, which is proposed by the Chinese company, Fufeng, but also details on the sources of political opposition, as well as some suggestions to local leaders who face similar dilemmas when international investment meets rising nationalism. A couple of highlights of the show for me include Brandon's detailed discussion of how such transactions take place. For instance, the U.S. domestic siting firms that help determine the shortlist candidate locations, the number of contractual issues that are involved, as well as CFIUS (The Committee on Foreign Investment in the United States) clearance and other details.
We also discussed the labor and other benefits that the plant would bring to Grand Forks. While an oft-quoted point of resistance is the proposed plant's relative closeness to a U.S. Air Force Base, what was interesting to me is that Grand Forks already has another Chinese investment, and actually, an aircraft company, Cirrus Aircraft has an assembly plant that is directly owned by the Chinese state-owned Aviation Industry Corporation of China or AVIC. At the time of this investment, about 10 years ago, there was not much debate on the topic. Thus, timing, and today's tense times in U.S.-China relations are clearly playing a role here. As Fufeng is a non-state-owned agricultural company, and so, at least on the face of it, has a lot fewer national security implications than a Chinese state-owned aircraft company.
Thanks so much for listening, and enjoy the show.
Chris: Brandon, welcome to China Corner Office. Like I mentioned, I had been interested in your case after reading The New York Times article and want to learn more about this corn mill that's under discussion to be sited in Grand Forks. I guess, my first question is, can you just give us some general background on this debate and what's going on with the establishment of this corn mill?
Brandon: Yeah, that's correct. So, whom the city had initially worked with, EDC (Economic Development Corporation) brings these projects, but they don't necessarily know in-depth infrastructure questions. So, when these firms aren't looking, one of the biggest pieces on where they're going to site something is, do you have the wastewater infrastructure, the rail infrastructure, the transportation infrastructure? Early on, our communication was really with that siting firm, which I believe they're based out of New Jersey. Seems to be pretty regular practice, but that was a company that we worked with. I know they whittled it down from an unlimited number of sites down to 25, and then eventually down to four, and down to two. Now, I'm not sure if in the end they made the final choice, probably not, but they certainly whittled the field down which included Grand Forks as one of the four finalists, and ultimately, two, and then the finalist.
Chris: So, one of the things that you mentioned that really caught my interest was about the siting firm. A lot of times you read things in the media about how, so Chinese government is trying to, through companies, buy up valuable land close to different military, other sites, but can you say a little bit about how the actual process happens whereby a company acquires an industrial property and what the siting firm is? I assume it's U.S.-based.
Brandon: Yep. So, the state of North Dakota already has a law on the books as part of the Century Code that forbids foreign entities from owning farmland. And they define it as any land that is capable of producing crops. There's a number of exceptions. One of the exceptions is for usage of an industrial project. So, if they're going to build an industrial complex, they're able to do that, a company would have to make the construction within a certain period of time. The state already has some protections in there.
This land that was purchased was part of our long-range plan as a city, as industrial land. On three sides, there's already business taking place. The other side is the interstate. It's a good site that's got rail access. It's close to water and wastewater infrastructure. I mean, it's got that transportation need, having an interstate exit just to the north of it and good access to the south. So, multiple ins and outs. It is a good site for this type of value-added ag. And it's right in a park. We called it our agriculture industrial park in Grand Forks that has the likes of a Simplot. It has a North Dakota Mill and Elevator. It's got Philadelphia Macaroni. It's got the Red River Biorefinery. So, you already have a number of these types of value-added ag. Business is already operating in this direct area.
Chris: And can you say a little bit more about what the actual corn mill will involve and actually what the site is like? There is some discussion about agricultural land being prohibited for foreign companies or Chinese companies. How is the land zoned? What's going to be built there, etc.?
Brandon: It's roughly a $700 million plant. It'd take about 25 million bushels of corn. And the main products they produce would be amino acids. That's going into animal feeds for your livestock whether cattle or swine. Glycine and threonine, I believe, are the two products that it would produce. It would intend to be a — from what they're telling us — a very modern facility, so it would have a lot of automation. Roughly 233 direct employees, but then they're going to need a lot of ancillary services. So, your welders, your HVAC (heating, ventilation, and air conditioning), your plumbers, your electricians, that would be sort of embedded contractors, as well as a lot of logistics help. The rough estimate that the Economic Development Corporation gave us was somewhere north of 700 total direct, indirect, and induced jobs. So, a lot of jobs for a city of our size.
Chris: So, you said the process initially, you didn't realize, or wasn't even disclosed it's a Chinese company. When you heard it was a Chinese company and learned a little bit about Fufeng, I think is a name of the company, did you think there'd be any controversy around it or didn't it register at all?
Brandon: A little bit. We thought there was going to be a little bit more contention because you'd seen the national landscape, but I would say it certainly changed a lot in the past year. Even back last fall, you didn't have the Russian invasion of Crimea and the Ukraine, which kind of raised the global temperature. You didn't have Pelosi trip to Taiwan. You didn't have some more of these sort of intense tensions between the U.S. and China. So, it was a little bit of a different time.
I think we knew there'd be some consternation on it. We probably didn't expect it to be to this level. It's really turned into a hot-button issue for the whole country as I mentioned. So, certainly, it drew some concern that we knew it was going to be a longer process. We probably would need more contractual protections. And on our side, just working to mitigate the concerns at that point.
Chris: What's Fufeng? I assume you sort of researched and did some due diligence on them. I assume agriculture is probably not some state-own company.
Brandon: We're a municipality. We don't have massive intelligence-gathering type of entity that we can lean on, so we need some help from our federal partners. But we obviously did some research early on. We need to make sure it's a legitimate company that we're working with. As we did the research, they're one of the largest producers of MSG and largest producers of amino acids. It's a very large company, multi-billion-dollar company that's fairly well known across the world. They sell products in 120 different countries and including the U.S. already. It's a publicly traded company on the Hong Kong Stock Exchange.
One of the biggest questions we had early on, is there Chinese government ownership? And there is not, but you still have a conversation of how much freedom do all Chinese companies really have from the government there? That's certainly debatable, and people are in a wide spectrum there of their beliefs on that front.
Chris: Like you said, I mean, there is debate on actually how much control the government or CCP (Chinese Communist Party) might have over private companies. Is there any other experience that in Grand Forks you've had with Chinese-owned businesses?
Brandon: That was probably one thing that made it more palatable or something that we thought we could work through. There's a company called Cirrus Aircraft. They have a large airplane manufacturing facility here. It's been here for a little more than a decade now. It was purchased actually by a Chinese government entity. So, it is wholly owned by the Chinese government. That's been operating, like I said, for 10 years. There really hasn't, I think, the average person until this sort of recent conversation, and I don't think the average person would even have known that it was Chinese owned again. That's about 300 employees. They're all American citizens that work there.
There's certainly a number of layers before it would get to Beijing. But we do have some experience of having a Chinese-owned company in Grand Forks. And that one has been positive and it's, in that case, rather than being a privately held company, it is fully owned by the Chinese government. Certainly, you would expect there to be more concern over that than one that isn't, but that's all part of the debate.
Chris: So, can you tell me a little bit about the debate and about, particularly some of the pictures I've seen say, "no Chinese investment," "anti-Fufeng," and some of them have a hammer and sickle communist logo. Describe to me when you learned about there was going to be some opposition and how that opposition has gone.
Brandon: It's kind of really threefold. First of all, you've got environmental issues. You've got people that are concerned that want to make sure that there's not going to be additional air or water pollution. That's something that the city is really comfortable with. That we've worked with a number of projects in the past, worked with the North Dakota Department of Environmental Quality. We're very comfortable on that front.
The other aspect is there was an annexation involved because this was just outside city limits. And, in order to serve it, in order for us to have control of what's happening there, it was necessary for this to be annexed. The annexation was requested by the previous landowner. So, they were in the process of annexation prior to the company purchasing the land. But that annexation area, just in the way it was set up, did require a larger chunk to come into the city, which included some business owners that did not want to be annexed.
Third thing is just the Chinese connection, and I think there's been a range there of spying, of treatment of the Uyghurs, of just general supply chain and economical concerns. That in and of itself probably is multifaceted, but there was sort of already a multifaceted pushback.
Chris: Are there hearings or public discussion about this?
Brandon: Obviously, we have a very open city council that's had really vigorous debates and citizen commentary, period. So, at the time, it's sort of the nature of the beast these days in politics. The debate has gone far beyond just the facts. And certainly, personal attacks and things that are ugly, unfortunately, have taken place during this, but you got to work through it, and you've got to try to stick to the facts as best you can, and have good conversations on the project.
Chris: Yeah, I saw recently there was some potential legislation proposed, sounds similar to the legislation you already have at the state level around agricultural land. And I think it listed like China, Russia, and North Korea, the companies from those countries would not be able to buy a U.S. farm land. I think it was mostly discussed in the context of national security issues. You also mentioned more generally concern with human rights and treatment of populations like the Uyghurs. Do you have any sense of these folks that are anti-China or having Chinese investment? Is it more national security worries, more about the Chinese system in general, anti-Asian type of sentiment popping up that you're seeing?
Brandon: The treatment of the Uyghur was a big one early on. Obviously, we had some legislation recently about products being exported from there to the United States. So, that was early on. I think there were some people that were really concerned that there would be Chinese people working at the factory and there'd be a bunch of people that were brought in. I think that took a little bit of an ugly twist. In the end, I do think the opposition went with what resonated the most, and that was on the national security side because we do have an Air Force base that's roughly 14 miles from this site. And again, we've dealt with already having a Chinese owned, a manufacturing plant, which is actually closer to the base than this would be.
I think, as a country, we've looked at ways to push back, and this certainly seems like a great opportunity to try to push back against some of the things going on in China and the tensions that we've had. I think that piece resonated probably more than anything else. That's really where it's pushed to at this point. It's really focused on the national security side.
Chris: And I'm curious, I mean, I think you and the government of Grand Forks is obviously in support of this for probably many reasons. I mean, you have a deep understanding of the type of company, type of jobs, potential benefits it's going to bring to the city. What are you doing to sort of soothe these concerns that your citizens might have?
Brandon: That's the difficult part. Obviously, economic impact and some of the pieces there and the business expansion that can come from this. I'm very supportive of bringing a corn mill and bringing value-added ag. The fact that the company is owned by China, like I said, just makes it a lot more work, a lot more contentious, and a lot more that we have to do and have to sort through. We've done the best you can at sending out the information. I think the opposition of it really has an easier story to tell. It's much simpler just to say, "Aren't happy with what they've been doing. So, here, if we connect this business to their government, this is the CCP that is coming here and trying to infiltrate our land." I mean, these are the types of words that are being used. It's definitely difficult to ease that.
The biggest thing that we did is contractually, we set up a development agreement that outlines a lot of protections for the city. You don't need a development agreement. A company doesn't need a development agreement to come in, but it gave us more oversight. And we were able to actually use that to ask the company to go forward with a CFIUS, Committee on Foreign Investment in the United States, declaration. They did voluntarily submit to that. So, we're waiting to hear back from them. We expect, at least jurisdictionally, they're going to look and make sure that that would be in their jurisdiction to review, and then they'll review it. We expect to get the answer by the end of the month. So, really, at least from our side, that was the biggest piece that we put in place to try to get an answer. To get a sense is, if this is a risk, then tell us now so we can continue to work through this and look for other opportunities essentially.
Chris: Assuming the CFIUS review comes back and saying, "This is a project that is fine to go ahead," will be, hopefully, evidence that will convince some of the national security concerned citizens that maybe this is a great opportunity.
Brandon: We'll see. I think that you're going to have people whose heels are dug in. I think it'll be a piece that just gives more information, but I still think the national security side will be talked about vigorously regardless of what the CFIUS review comes back. But if it comes back saying that there's a concern and we can't go forward, the city needs to know that and we need to be able to, like I said, look for other opportunities.
Chris: So, Cirrus, the other Chinese-owned entity that's actually owned by a governmental company, or I'm not sure exactly how the government owns that, has this raised attention to that organization at all? Or is that still mostly people don't recognize that ownership?
Brandon: It certainly has a little bit. We had people questioning whether we were looking into whether they were complying with the sort of the Uyghur Export Act. And we had to tell them, well, their products are all made in the U.S., so they're not importing anything into the U.S. It has certainly probably brought some more scrutiny onto them. And I know they've been interested in doing some expansion.
So, we'll see if this tension makes them think otherwise or if they're still committed to the community. They've been a good partner. They sponsor a lot of local activities and constantly see them out there in the community doing good things. And really, they've set up an independent board in the U.S., which operates, but their parent, and it works through the AVIC. It's their aviation arm that owns it.
Chris: What year did you become mayor?
Brandon: So it's been interesting. 2020. So, we have our primary elections in June, and that's when our municipal elections are. So, June of 2020 as the pandemic started. So, that was very contentious. And now we've got another item. So, it's been an interesting time to be in our local leadership.
Chris: So you have experience with Cirrus aircraft. You have experience now with this Fufeng project, which has raised some tensions. For mayors in similar situations like yours that might be interested, potentially, in taking on Chinese investment, what sort of advice or recommendations would you have to others that are thinking about potentially bringing in Chinese investment?
Brandon: We got a very patriotic city and a very patriotic state. Anytime you look at any foreign entity, let alone China, there's going to be some pushback. I think you have to strongly consider where the public sentiment is before you're going to consider these types of projects. It's going to be a challenge. I think, try to figure out where the tension really coming from.
We've got both countries that are going to go through elections this fall. I think that increases some of the tension because there's a push for some more nationalism as you're going into your elections. I really only see us going one direction or the other. I mean, either, as the two largest economies, we've got to either work together and find a path forward, or it's probably leading to some type of conflict. I don't think anybody wants to see that. It's really hard at a local level to gauge the temperature.
But I think timing is everything. And, in this current time, I think it's very difficult to try to even look at these projects and to even…I mean, we're just in the due diligence and the vetting stage, and we're getting this level of pushback. It hasn't been finally decided by any means.
So, be prepared for a challenge, I guess, is the best advice I can give them. I know there's probably different sentiments maybe on the coast than there is in the central part of the country. There's more ownership in California and other places than there is here. So, it's more unique.
Chris: From what you said, this, in general, seems like a really good project for Grand Forks, and assume that you want to continue to international business, assuming that we don't go down this conflict route, that things hopefully continue to stay open. What are you doing or what you plan to do to try to continue to actually have international business be enthusiastic about your city? You don't want people to learn the siting firm has narrowed down four sites and one is this crazy city in North Dakota that blocks Chinese investment. Obviously, that's not the message you want investors to hear. So, what can you do to continue to put positive words out there for the international businesses?
Brandon: That's probably a concern that we have. We're going to show our due diligence process. If we're not allowed to complete that, but finally make decisions, I think that's going to have some concern when you have other siting companies that said, "Hey, here, we whittled it down to this place and that didn't work out." It's not going to put you at the top of the list next time, certainly.
I think just doing things the right way, getting all the facts, and making decisions based on those facts and that reality rather than rhetoric is going to be important. I think we've done a good job. We've taken a lot of pressure from the national level all the way down to the local level on this. And the project will go one way or another, but now, certainly, we need to be able to do things the right way and stick to that process. That will allow other places, other companies, and other foreign investment to have the faith, and Grand Forks could be a place that they could call home and could be successful.
Chris: Great. Well, I think sort of the message that I've taken is facts and process should be the core of actual decisions like this. And there's a lot of things out there in public conversation, the media that might be engineered to not allow people to think about facts or the process. And from what you described to me, it is something where you need to let this process unfold. Now they're undergoing the CFIUS review, which is an important check of the facts and it's part of the process. I hope that, no matter how things work out, that actually it's a situation where correct due diligence and the process was followed, and I'll look forward to following up with you about it, a later podcast hopefully.
Brandon: We should have more information, obviously, going into September, but into the future, it'll be interesting to see where this truly ends up because it's kind of a bellwether for the country right now. It's got a lot of the buzzwords, a lot of the key topics that people want to talk about and want to think about. It's fallen a little bit on our lap here locally, which is kind of odd because this type of foreign policy should really be taking place at the national level, but it's being discussed here, and we're willing to take it on, but it'll be interesting. In a couple months, we'll have to check back and just see where we are at.
Chris: Like you mentioned, I mean, these are the kinds of things that should be taking place potentially at the national level, but the situation is they're happening every day, all around the U.S., and even the world. So, having this background and in-depth discussion of actually what the situation is, is really, really valuable. Just really want to thank you so much, Brandon, for taking the time to talk to us on China Corner Office today.
Brandon: Thanks for having me. Take care.