The financial news that really matters: The local government cash crunch holding back China
Business & Technology
City and county governments in China are facing a real estate meltdown, prolonged COVID restrictions, debt, and economic uncertainty: Something has got to give.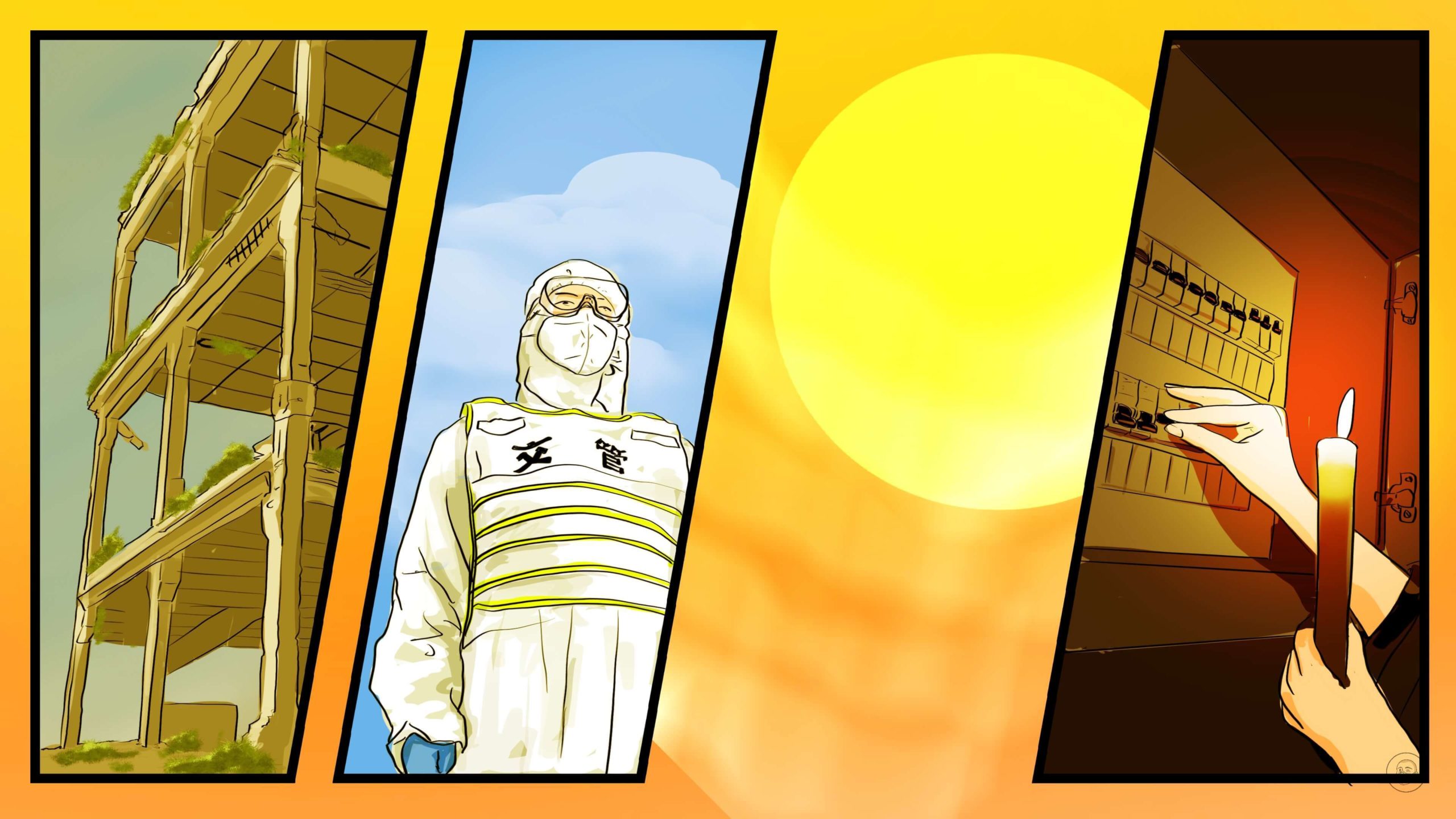 The latest financial news from China: the decision to delay Shanghai's annual Lujiazui Forum likely because of COVID surging nationwide, reported September 7. That's no doubt thrown a spanner in the plans of a lot of movers and shakers in the finance world.
The high profile event that originally would have been held on Wednesday and Thursday of this week, was to be attended by all of China's top market and finance regulators as well as economists and scholars from around the world. The official reason for postponing what would have been the 14th annual forum was the need to hold "further discussion on the key topics," the organizers said.
But that's not the financial story that really matters for China. For that, one needs to go deep into the hinterlands to the arid western province of Gansu. That's where a local government finance vehicle — or LGFV, one of the thousands of loosely regulated finance institutions that China's cities and townships rely on to raise money — almost defaulted. City Development Company of Lanzhou, the financing arm of the provincial capital, rushed to pay a 700 million yuan ($100.42 million) private bond on August 29, shortly after the Shanghai Clearing House announced the company was about to miss a payment. Problems at China's local government finance vehicles "are set to worsen since their government owners won't be able mobilize as much resources to support the vehicles in servicing debt," warned Laura Li, an S&P Global Ratings analyst in a September 5 report.
Collapsing land sales and rolling lockdowns
Why are LGFVs, and the local governments that manage them, struggling? The answer is pretty simple even if the solution isn't. China's county, city, and township officials are facing a seemingly insurmountable dilemma: On the one hand, Beijing has ordered them to take all steps necessary to stop the spread of the pandemic, to meet Xí Jìnpíng's 习近平 COVID-zero policies. That's not easy nor cheap. China's central and local governments together spent 730.3 billion yuan ($110 billion) on medical and health costs including COVID testing and hospitals, from January through April, up 7.5% from the year before and a 22% rise from 2019, before the pandemic began, reported Nikkei Asia. (In China's fiscal system, local governments are responsible for paying for the bulk of social services including healthcare, as well as education and pensions.) "Fighting COVID is expensive and local governments, especially in lower tier cities, have run out of money," said Bo Zhuang, Singapore-based analyst at Loomis Sayles, in the Financial Times on September 6.
Business in the morning.
It only takes two minutes each day to stay tapped in to the world's second largest economy. Sign up for Tipsheet, delivered to your inbox for free at 9am ET daily.
Even more daunting: The rolling lockdowns to control COVID's spread are now affecting more than 30 cities and choking off growth, which only rose a meager 0.4% in the period from April through June. That's a huge problem for local governments who have been told it is their responsibility to help drive GDP expansion, a goal Beijing is particularly fixated on in the run-up to next month's politically important 20th Party Congress. Speaking in August to officials from China's six economic powerhouse provinces — Guangdong, Jiangsu, Zhejiang, Sichuan, Shandong, and Henan — which together make up 45% of national GDP, premier Lǐ Kèqiáng 李克强 called on them to help China meet its 5.5% growth goal for the full year (a target most economists believe is unachievable.) The provinces must "take a key role in stabilizing the national economy," Li said on August 16.
That's hard to do when the main source of local funding, the money used to build bridges and roads and pay officials' and teachers' salaries, and thus drive growth, comes from land sales, a market that has collapsed in tandem with the swooning real estate sector. (Some one-third of local government revenues are related to land transactions.) Struggling to stay afloat, China's top 100 real estate developers have scaled back land purchases, which are down 60% in the first half of the year. Meanwhile, nationwide revenue from land sales dropped by 42.2% to 2.4 trillion yuan ($344.31 billion) in July, over a year earlier, while developers "prioritize liquidity preservation over land replenishment," says a Fitch Ratings report from late August.
Complicating things further, local governments have been told they must reduce the hidden debt held by their LGFVs, estimated to amount to 53 trillion yuan ($8.2 trillion), or just over half of national GDP, as of the end of 2020, according to Goldman Sachs. But without a strong stream of revenues — and in the absence of reforms that might lift consumption as an economic driver, reforms now seemingly on permanent hold under Xi Jinping — the easiest way to spur more growth, even if it is ultimately unsustainable, is by taking on more debt. Already the declared debt (not including hidden liabilities) is more than 100% of total 2021 revenues in 26 of China's 31 provinces, according to S&P Global's estimates.
Add to all those challenges, many of China's provinces are simultaneously facing the worst heat wave in history, plus serious power shortages, both of which crimp economic growth.
Under pressure to fight COVID, stimulate growth, and reduce debt all at the same time, China's local governments are in an impossible situation. Ultimately, at least one of the three targets will have to be jettisoned and the repercussions for the country — a surge in infections and mortality, a continually slowing economy, or alternately, a renewed jump in destabilizing debt — won't be easy to manage. Perhaps that's an important "key topic" for discussion at the next Lujiazui Forum.