Temple excursions booming among Chinese youth
Society & Culture
According to government data, there are currently more than 33,000 Buddhist temples in China. An increasing number of them find themselves hosting urban youth who seek an escape from the rat race.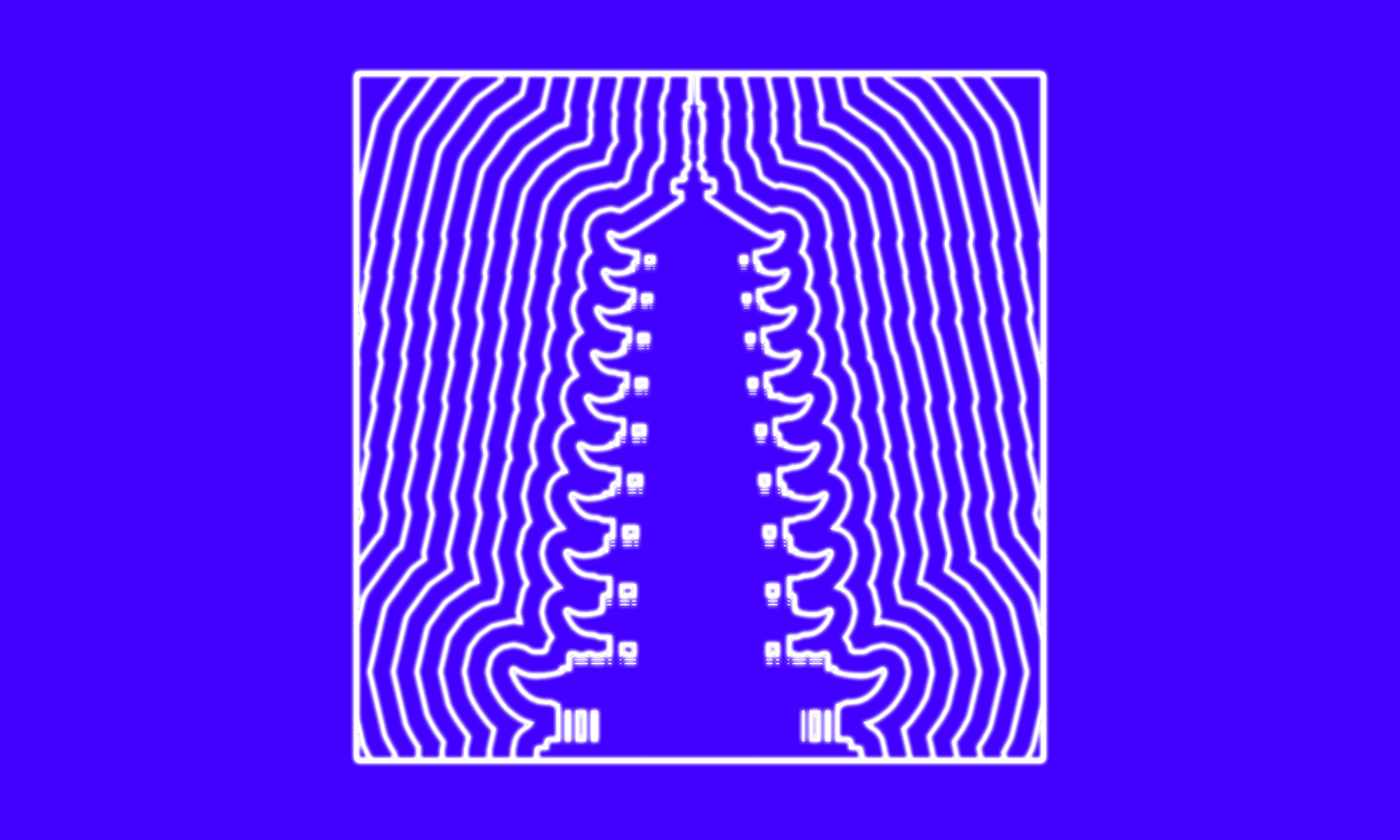 In March 2021, when Yuán Jué 元珏 found out his fiancee cheated on him while he was away on a family visit, he packed his bags and bought a train ticket from Beijing to Weifang, a historic city in Shandong. He then embarked on a six-month retreat to a Buddhist temple at the margins of town.
Reflecting upon the austere lifestyle revolving around physical chores and meditation, the 28-year-old said that the semi-solitary journey helped him "regain a sense of direction." During that period, he considered becoming a monk, relinquishing the secular lifestyle, but ended up reversing his decision due to familial pressure and a lack of tolerance for austere practices.
"At the end of the day," said Yuan, currently living with his parents in his hometown, "I'm the only son in the family."
Yuan's experience resonates with many young professionals in China, who have been undertaking trips to Buddhist temples, often located in remote and scenic areas, in increasing numbers. Most of them do not aim to pursue a life as monks or nuns, but perceive the Buddhist lifestyle as a remedy for psychological stress and societal pressure. Posts on Xiaohongshu — the Instagram-like platform targeting Chinese GenZ and millennials — about "meditation in temples" have attracted unprecedented attention.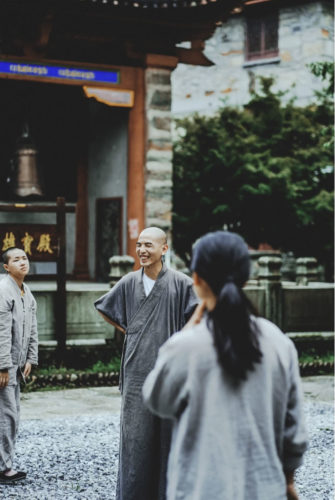 One temple in particular, Nuonata Temple (诺那塔寺 nuònàtǎ sì), built on the renowned Mount Lu (Lushan) tourist site in Jiangxi, has become exceedingly popular. Nuonata now offers three five-day sessions to roughly 180 people per month. The temple provides free meals and shelter, but requests donations at the end of the event. Specifically tailored to those with limited experience in meditation, attendants are allowed to carry their phones and socialize outside of class hours.
"I am not a dedicated practitioner at all, but I find such an opportunity useful for amateurs like me to take a glimpse at Buddhist practices," said Fuji Yu, a private school teacher who joined the session for the first time in August. She admitted that the mental mindfulness she acquired through disciplined meditation vanished soon after completing the session.
Master Chuanhua, a monk who has taught at Nuonata since 2009, told The China Project that urban youth are starved for spiritual guidance. Those who seek an alternative to the rat race and opt for a Zen-like way of life are called "Buddhist Youth" (佛系青年 fú xì qīngnián).
"Many youths I've spoken to live in a floaty suspension — rootless beings desperate for a sense of meaning," Chuanhua said. "This has become prevalent in recent years."
He believes that they are driven by a proactive mindset to seek change and take back control of their lives, rather than using Buddhism to evade responsibilities. "If they were 'lying flat,' as some critics suggest, then they would not have bothered to travel to the mountain temple at all," he said.
"Lying flat" is online slang referring to young people growing passive in the face of daily struggles. It is widely seen as a negative worldview, at least according to state media's Xinhua, which asked the youth to "struggle bravely" and rid themselves of this mindset.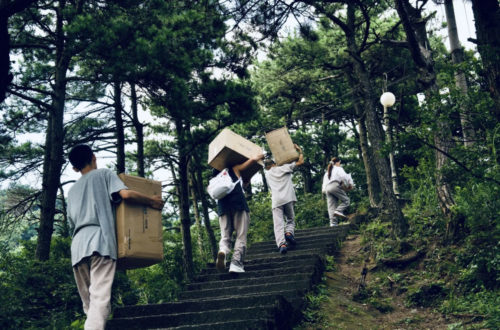 Huang Weishan, a sociology professor from Hong Kong Shue Yan University who has spent years studying young professionals in Shanghai, has found that a contemporary version of Buddhism, with mixed secular practices, has garnered increasing popularity among the middle class in the past decades. The practitioners are commonly affiliated with "humanistic Buddhism," which stresses a combined effort between civil duties and Buddhist thoughts. It encourages practitioners to merge their spiritual lives with their secular ones, while imposing fewer restrictions. It's not about meditating alone in an isolated temple simply for achieving personal growth, but about spurring change for the common good.
Regarding the rising interest in secular-leaning Buddhism, especially among urban youths, Huang noted that as people grow more economically stable, they become more interested in pursuing goals beyond materialism. "Many young folks I talked to had never suffered from economic distress, and they chose Buddhism mostly out of spiritual quests," she said. "It's not about material things at all."
From a broader perspective, Huang added that sociopolitical forces played a critical role in the rise of Buddhism. In recent years, many temples have become tourist sites that generate massive tax revenues for lower-level governments. As a result, Buddhism has arisen as a business sector that can help bolster local economies.
Perhaps the more visible example of this is Shaolin Temple, an iconic site popularized by wuxia-genre films. It is a nationally renowned business empire across the real estate, cultural entertainment, ecommerce, and video game sectors. Shi Yongxìn 施永信, the current abbot of Shaolin Temple, has earned the nickname "CEO Monk," managing tens of millions of yuan worth in assets. He has been accused of embezzlement and corruption, and his colossal personal wealth has received fiery backlash from the public.
But not all temples are doing things this way. Gone are the days when temples only receive money from public donations and entry tickets. Now they can offer paid classes, monetize IP through cultural products, and rent out land to businesses aiming to take advantage of the flow of visitors. Some have wandered into Douyin, the Chinese version of TikTok. Shìhuìhǎi 释慧海, a Zhejiang-based Buddhist master from Puzhao Temple, has garnered more than 100 million followers on the platform, in which he shares trendy Buddhist thoughts through aesthetically pleasing videos.
"To sustain the meditation program we're running, we need additional streams of revenue to keep it free for the public," said Chuanhua, explaining the gift shop and cafe within the Nuonata premises.
"Visiting different sites gives me better insight into the business potential of these neglected temples," said Niu Ye, who is majoring in tourism. "I don't see a contradiction in studying Buddhist thoughts while trying to build a business out of it. After all, even monks need to pay their bills, right?"