No, China isn't throwing the doors open again
Business & Technology
"You'd think people would have learned their lesson after watching Xi Jinping emerge as one of the most conservative, ideological leaders of China in decades," writes Myth of Chinese Capitalism author Dexter Tiff Roberts: "I certainly learned mine."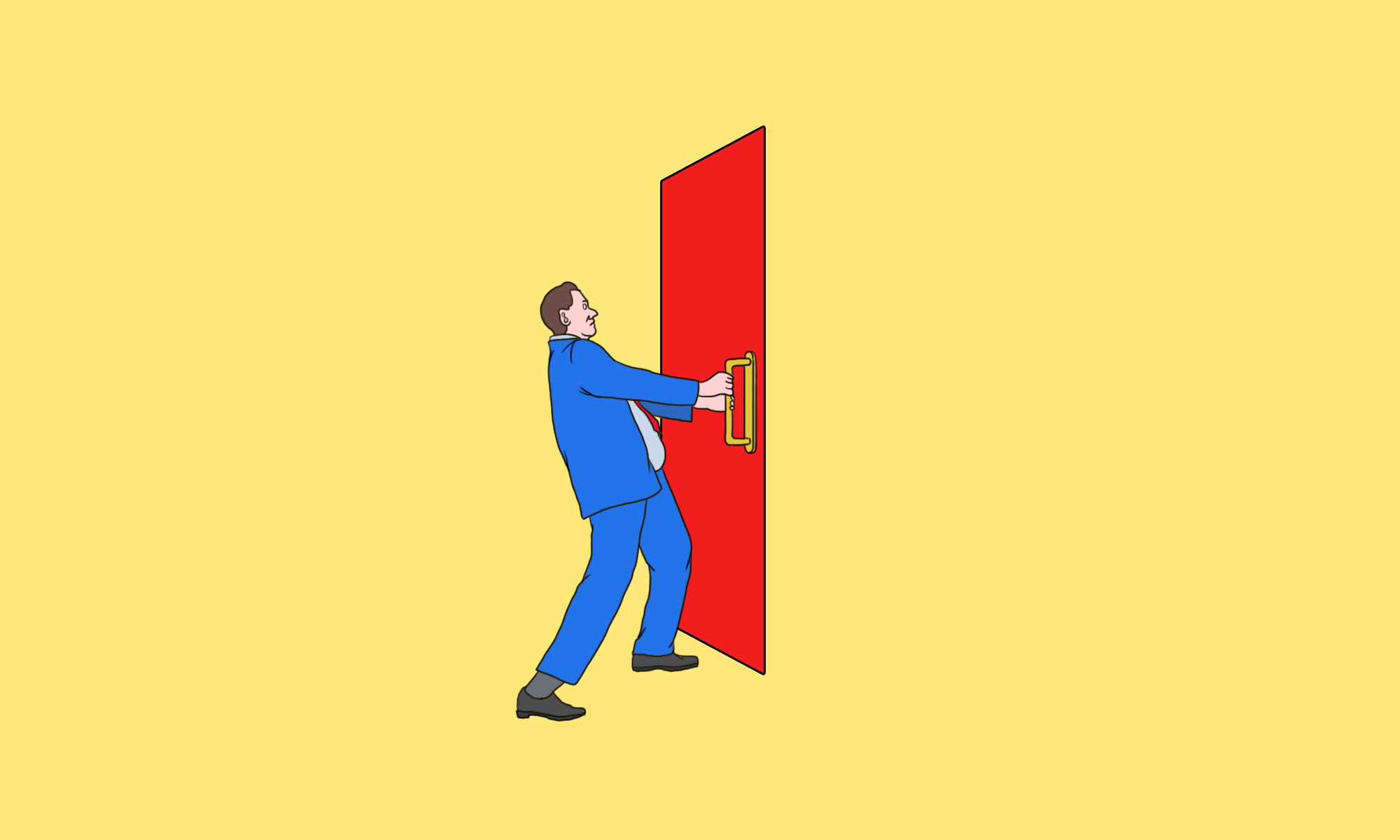 After a very rough couple of years for business in China, some seem to be expecting — or willfully hoping for — a post 20th Party Congress economic policy reset.
The COVID-zero policy that has slammed the Chinese economy is likely to be lifted sometime in the not-too-distant future, say eager investment banks. The replacement for outgoing premier Lǐ Kèqiáng 李克强 could be an open-minded reformer, according to leadership succession tea leaf readers. And Xí Jìnpíng 习近平 — almost certain to be around for years to come — could be just the powerful and effective leader China needs to overcome its many development challenges, including an unbalanced economy, rising debt, and an aging population.
"Judging by Xi's longer-term record, it would be risky to bet he can't pull it off," writes Bloomberg's Tom Hancock, citing the fact China's economy has more than doubled in size since 2010. And one scenario among several from Bloomberg economists sees China able to maintain growth above 5% over the next decade, leading to its "swifter ascent to No. 1." (I argued last week China might never surpass the U.S. as the world's largest economy.)
COVID zero isn't going away
One thing is clear: China won't see its growth recover at all if it doesn't end its stringent pandemic measures, including lockdowns for even very small numbers of infections. Investment banks, including Nomura and Goldman Sachs, recently predicted officials will lift the tough restrictions in the spring, after the 20th Party Congress and next March's National People's Congress. "Reopening appears the remaining meaningful tool to manage the economy," wrote Morgan Stanley analysts in a recent note. (That banks are the ones making this bullish prediction is hardly surprising; they know well that their business will be badly hurt if a breakthrough doesn't happen soon.)
There's a problem: China still seems very unprepared. Lagging in vaccinations for the country's most vulnerable elderly, and with a "mind-boggling" policy of not importing more effective mRNA vaccines while rollout of its own self-produced ones are still far off, a quick end to the policy would probably result in mass infections and mortality.
That's likely why the People's Daily, the house newspaper of the Communist Party, has taken the unusual step of publishing three editorials (1, 2, 3) in the space of just one week vigorously defending its COVID-zero policy while attacking other countries for their own much-looser approaches. "This is Xi telling the country: This is my policy, don't dispute that, there is no room for negotiation,"Alfred Wu, a professor at the National University of Singapore's Lee Kuan Yew School of Public Policy, said to Bloomberg.
Probably best filed in the category of naïveté: the belief that Wāng Yáng 汪洋, an official known — a decade ago when he was the head of Guangdong Province — for his support for private enterprise and tolerance of grassroots civil society, may bring a more liberal approach to governance, if he is appointed to China's No. 2 leadership position, replacing Lǐ Kèqiáng 李克强. But in recent years, Wang has shown himself eager to support Xi's hard-line priorities, including being tough on Taiwan, Tibet, and Xinjiang. He has described the Uyghurs region as a place where Muslims were living with "happiness and security." "It's wishful thinking to label Wang Yang a liberal. Regardless, he'd still be No. 2 to the very non-liberal" Xi Jinping, points out CSIS Trustee Chair in Chinese Business and Economics Scott Kennedy.
The new leaders are going to be bad for business
The outlook for the team of senior officials tasked with running the economy and finance isn't good. Economic czar Liú Hè 刘鹤, known for his strong reformist tendencies, will retire and may be replaced by an official who ran China's stodgy state planning agency. PBOC governor Yì Gāng 易纲, finance minister Liú Kūn 刘昆, and top banking regulator Guō Shùqīng 郭树清, all known as market-oriented policymakers (Yi and Guo also studied in the U.S. and Great Britain, respectively), are also likely retiring. Other well-known reformers like former central bank head Zhōu Xiǎochuān 周小川 and finance minister Lóu Jìwěi 楼继伟 already retired earlier.
"The overall reality is that the economics professionals who will be stepping down will be replaced by others with much less diverse experience, with much less international renown, and with much less collective voice in the making of economic policy," writes University of California, San Diego China economy scholar Barry Naughton. If "Xi is favoring loyalty over technocratic competence, this would be one of the strongest policy signals out of the congress — and one that would be interpreted negatively for China's economic outlook over the next five years," notes Logan Wright of Rhodium Group, a research firm.
And then there is the old two-part and tired argument: that ultimately Xi is a pragmatist willing to take any path that helps makes China strong and prosperous and able to achieve its "great rejuvenation"; and that his heavy-handed consolidation of power allows him to overcome entrenched anti-reform interests before he loosens the reins over the economy and unleashes growth. Surprisingly, that belief, too, still has some supporters. You'd think people would have learned their lesson after watching Xi emerge as one of the most conservative, ideological leaders of China in decades. I certainly learned mine.
More than a decade ago, when Xi was on the cusp of taking charge as China's top leader, many journalists, academics, and businesspeople — including me — predicted that he might turn out to be a reformer. After all, he has spent what seemed to be part of his formative political years working in Zhejiang, one of China's most market-oriented provinces, and he oversaw a thriving private sector and rapid economic growth there. On a reporting trip in Zhejiang in 2012, I asked entrepreneurs what they thought of Xi, and dutifully reported their often-gushing answers.
"When Xi becomes general secretary, he'll be even more open and will pay even more attention to private enterprise and the people's livelihood," Lǔ Guànqiú 鲁冠球, the founder of auto components maker Wanxiang, told me when I visited him at his company headquarters in Hangzhou. "It's because he was in Zhejiang for five years." (No doubt Lu and others were hopeful Xi would support private business, knowing that would be good for them and their companies.)
Xi turned out not to have a solicitous desire to improve the prospects of private entrepreneurs. Instead, Xi has sternly commanded entrepreneurs to "love the Communist Party." So no, China under Xi isn't about to throw open the doors to business, and usher in a new era of growth.
But hope springs eternal.