Jeremy Lin has shaky debut with new Chinese team
Society & Culture
Meanwhile, Stephon Marbury, who is coaching the Beijing Royal Fighters, has his team out to a strong 3-1 start.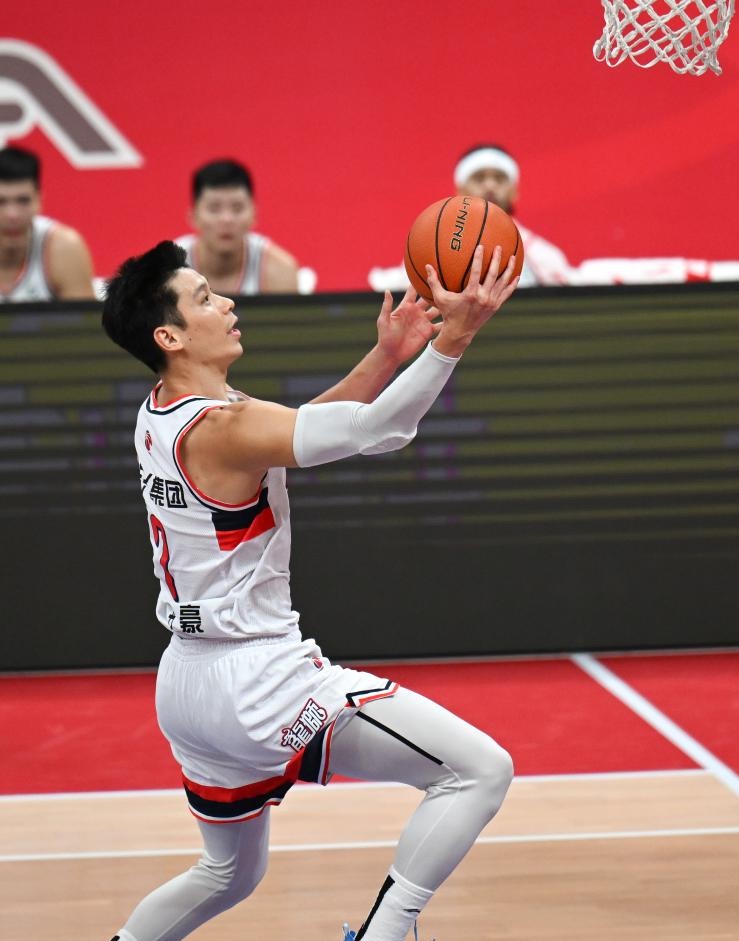 The 2022-23 CBA season got underway last week with last season's champions, the Liaoning Flying Leopards, picking up where they left off, winning its opening three games against Qingdao, the Beijing Ducks, and, in a rematch of last year's finals, the Zhejiang Lions.
The Lions, on the other hand, have won only one game so far, against Jilin.
But for many basketball fans, their eyes were on Jeremy Lin, who has returned to China to play for the Guangzhou Loong Lions. Things didn't start well last Wednesday. Making his debut against Qingdao, Lin came off the bench to score six points in 13 minutes as his side went on to a 80-59 defeat.
Two days later, Jordan Bell, who was Lin's teammate with the G-League Santa Cruz Warriors, made his debut in the second game, stuffing the stat sheet with 14 points, 9 rebounds, 6 assists, 4 steals, and 3 blocks in a 106-98 win over the Sichuan Blue Whales. Lin played four minutes, making one of two shots for two points.
Lin sat out the entire third game on Sunday against the Shaanxi Loongs, which defeated Guangzhou 108-102. Bell scored 16 points with 12 rebounds and 8 assists.
Meanwhile, last season's semifinalists, the Shanghai Sharks and Guangdong Southern Tigers, are both 1-2, but have taken different routes to get there.
The Sharks, who will be hoping to continue their resurgence, has only beaten the last-place Ningbo Rockets, while suffering blowout losses against the Zhejiang Golden Bulls and Xinjiang Flying Tigers.
The Guangdong Southern Tigers, meanwhile, will be rebuilding this season after so many years of domination. It forfeited its first game against the Beijing Royal Fighters due to COVID, then rebounded with a win over Nanjing. It then lost to Shenzhen by one point, 91-90 in an ugly game in which neither team scored a single point in the final 1:38. (Guangdong's last points were scored with 3:29 on the clock.)
Stephon Marbury, who has returned to coach the Beijing Royal Fighters, has his team sitting in third place in this early season, at 3-1, behind only the undefeated Zhejiang Golden Bulls and Liaoning Flying Leopards.
The opening nine rounds of the league run until the end of the month, before the league goes on a break while the national team plays in the FIBA World Cup qualifiers.
~
China out at Volleyball World Championships
China's women's volleyball team fell 25-16, 25-22, 13-25, 25-17 to a strong Italian side in the quarterfinals of the FIVB Women's Volleyball World Championships last Tuesday.
China, which arrived in the Netherlands with a young squad and without stars Zhū Tíng 朱婷 and Zhāng Chángníng 张常宁, put on a brave showing against an Italian team that had rolled them in straight sets just three days prior.
The roster featured eight debutants at the start of the tournament. No wonder they struggled to cope with the experience and power of the Italians. Paola Egonu, who topped the scoring charts with 29 points, spiked with a 50 percent success rate and proved to be the difference against China.
Lǐ Yíngyíng 李盈莹 led China with 14 points.
Overall, coach Cài Bīn 蔡斌 will be pleased with his side's efforts as they continue to rebuild after its group stage exit at Tokyo 2020.
During the tournament, China only lost three games, including a tight 3-1 loss to Brazil in the first round. Both Brazil and Italy finished second and third overall.
Looking forward, China will be hoping to win gold at the Asian Women's Volleyball Championship next year in Thailand. Japan, which finished fifth at Worlds — a place higher than China — will pose the biggest challenge. South Korea and Thailand, which both finished ahead of China in the 2019 edition, will also be challenging.
~
Other Stories:
Colombia beats China in FIFA U17 Women's World Cup (China Daily)
China edges battle of the teenagers in thriller at Asian Weightlifting Championships (Inside the Games)
---
The China Sports Column runs every week.