CCTV alters World Cup broadcast to minimize shots of maskless fans
Society & Culture
"Is this the same world as ours?" one Chinese viewer posted on social media.
To the backdrop of protests across the country against China's zero-COVID policy, China's official state broadcaster, CCTV, has altered the feed of World Cup games to minimize close-ups of crowd shots that show maskless spectators.
In the past three years, Chinese state media has touted China's COVID restrictions while criticizing other countries' responses. But while the rest of the world has moved on, choosing instead to live with the virus and rely on vaccination campaigns, China continues to maintain "dynamic zero-COVID," and finds itself more isolated from the international community.
That isolation is on full display in Qatar, where tens of thousands of spectators can be seen during every game gathered together without masks. (Contrast this to the situation in China, where the Chinese Basketball Association has just scrapped its plans to leave its COVID bubble.)
Chinese viewers have noticed. As Reuters recently reported:
Images of maskless fans enjoying the World Cup in packed Qatar stadiums, or bars and streets abroad, have underscored to many frustrated Chinese the difference between their country's heavy COVID-19 curbs and a world that has moved on from masks and lockdowns.

Social media comments from people in the soccer-mad nation demonstrate a growing sense of isolation among the population, as well as weariness and anger over China's chosen zero-COVID path of lockdowns, frequent tests and closed borders.

…

"Is this the same world as ours?" asked one Weibo user from Sichuan province in a comment liked thousands of times.

"Have they done a COVID test?" wrote another, mocking testing requirements in China that in some places are now daily amid a resurgence of cases. "Why aren't they wearing masks?"
CCTV hasn't edited out all crowd shots, but because the feed is on a half-minute delay, it can choose to keep the camera on the field when the official FIFA feed switches over to close-ups of fans.
For comparison, live feed on top, CCTV edit on bottom. pic.twitter.com/7NeKM7VhUi

— Tim Doloo (@TimDoloo) November 28, 2022
Mark Dreyer, host of The China Project's China Sports Insider Podcast, further explains the mechanism of the censorship in this Twitter thread:
Some history: this has happened before. Chinese broadcasters are notoriously cautious of crowd shots at international sporting events because of what might be seen – like Tibetan flags, for example.

But it's 100% a fact that Chinese TV airs fewer fan/crowd shots on average than other international broadcasters due to pre-emptive censorship.

Of course, there are going to be times when you still see crowd shots – wider shots, after some goals when a cutaway shot would be too jarring etc – but there is clear reduction.
It should be noted that some online feeds in China may not be editing out crowd shots, but CCTV's coverage of the World Cup, as of now, is noticeably different.
~
Li Tie under investigation for 'serious violations of law'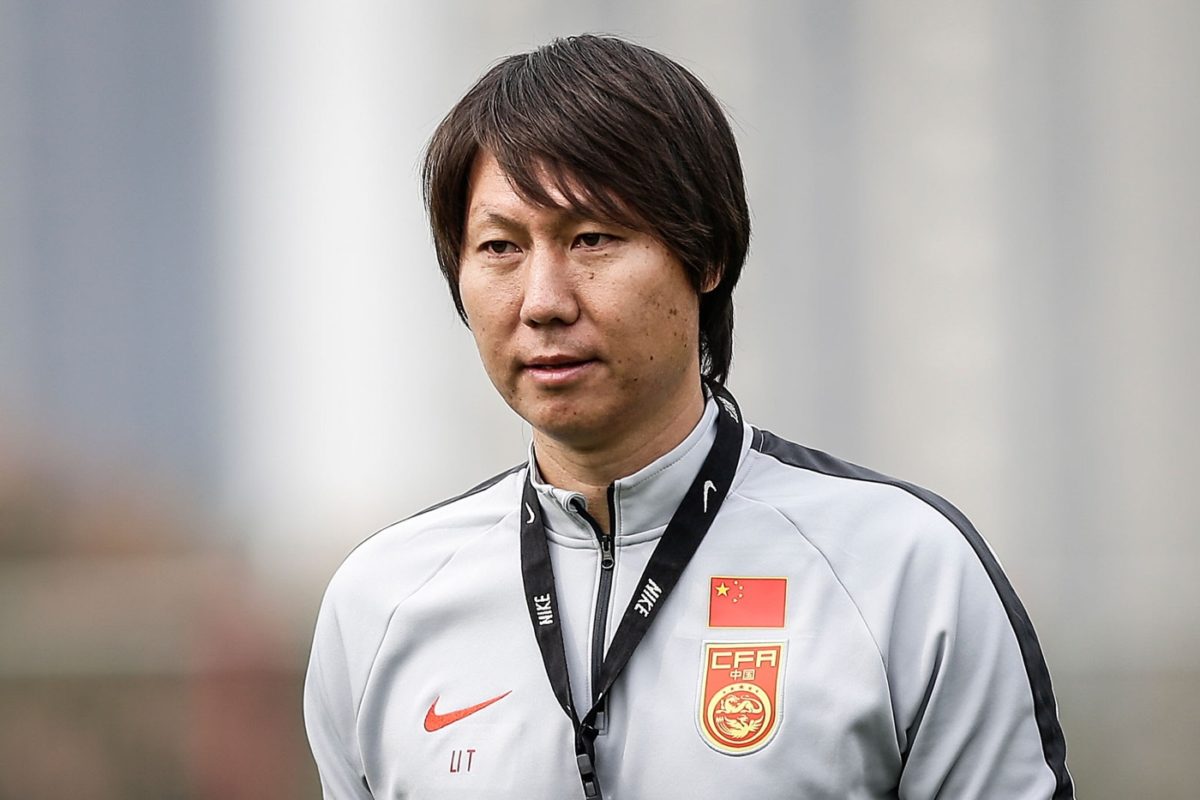 China's anti-corruption watchdog has launched an investigation into former China men's national soccer head coach Lǐ Tiě 李铁.
The 45-year-old, who was one of China's most celebrated players during his prime, stepped down from his role as national team manager last December after his team's floundering performances in the World Cup qualifiers.
As reported by Xinhua, the General Administration of Sport of China, under the direction of the Communist Party of China Central Commission for Discipline Inspection and the National Commission of Supervision along with local Hubei authorities, has begun investigating Li for "serious violations of the law." Not much is known about the nature of Li's alleged transgressions.
China Daily described the investigation as a "fresh low for the Chinese game," as well as reporting that the hashtag "Li Tie under investigation" has been viewed over 600 million times on Weibo.
Rumors appeared online earlier this month that Li had been taken away for investigation after appearing at a China Football Association-organized event in Dalian on November 9.
~
Other Stories:
Chinese Soccer Fans Book Hotel Rooms to Watch the World Cup (Sixth Tone)
Mixed Reactions After China Declares Fans' Cabins Used in World Cup 2022 Will Be Donated to Kenya (Sports Brief)
Matytsin seeks Chinese support for Russian participation at FISU Summer World University Games in Chengdu (Inside the Games)
Zhang Hong donates Olympic winning skates to Olympic Museum (Xinhua)
---
The China Sports Column runs every week.