Can consumption vouchers rescue China's economy?
Business & Technology
A new batch of vouchers to stimulate consumption is being issued across China. As the country emerges from COVID zero, and with exports, investment, and consumption all down, can the program get China's economy out of the doldrums?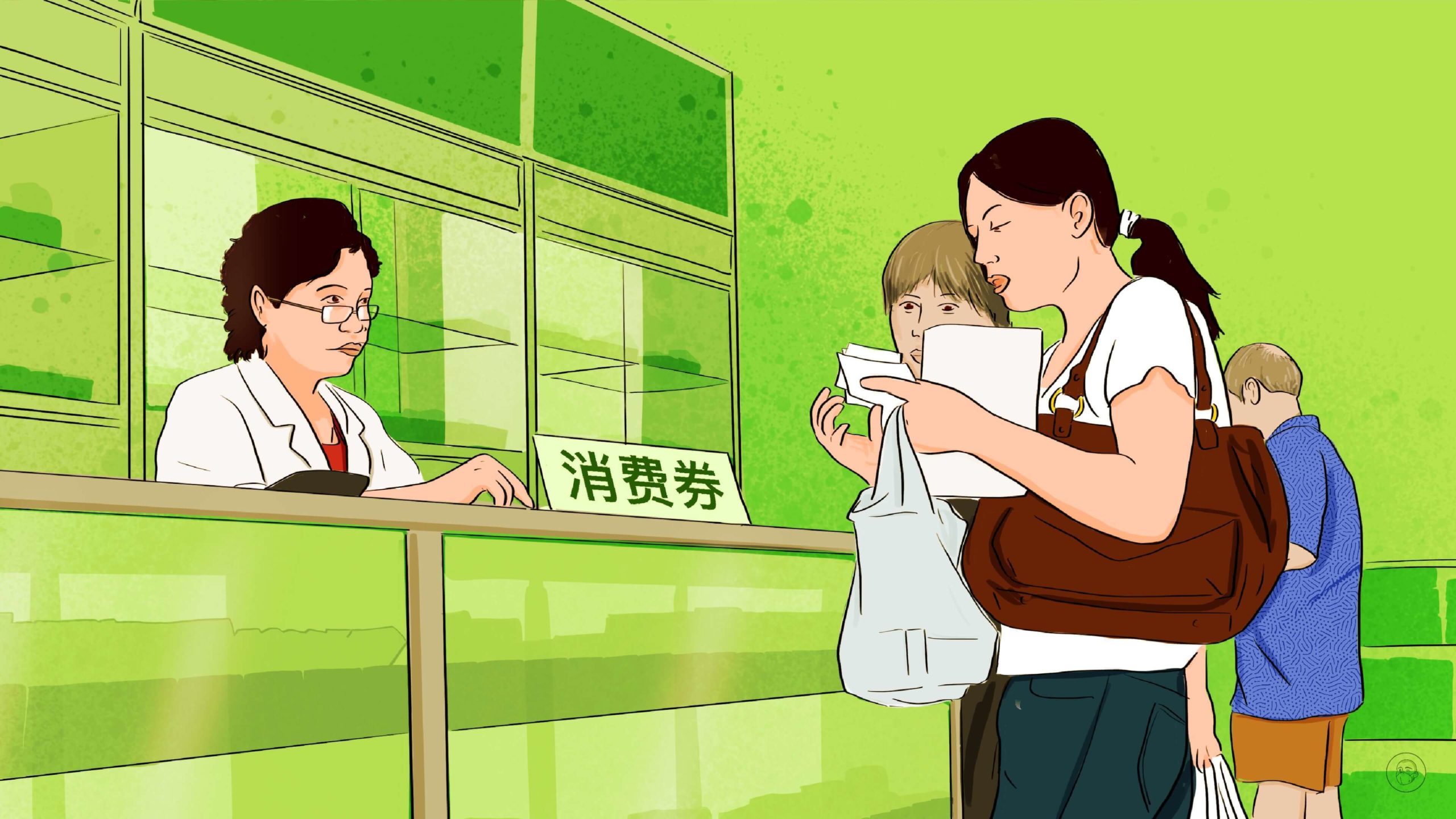 Starting tomorrow, December 15, the city of Shenyang in Liaoning Province is issuing "ice and snow" consumption vouchers of a million yuan ($143,533) in total, which can be used at stadiums, sporting goods stores, sports training facilities, educational institutions, and winter ice and snow attractions in the city. The vouchers can be accessed via the Union Pay app, and each person can use one voucher per week.
December is a high season for consumer vouchers: According to incomplete statistics published in the Chinese media, this month, big batches of consumption vouchers are being issued by 40 local governments across China, from Shenyang to Guangzhou.
What are the vouchers used for?
According to a report by a Chinese consultancy, in 2022, consumption vouchers have been allocated as follows.
Rural areas:
40.5% for automobiles
32.4% for home appliances
25.7% for food and beverages
Urban areas:
44.9% for food and beverages
25.4% for automobiles
24.1% for home appliances
The report estimates that consumption vouchers of 40 billion yuan ($5.74 billion) issued in a year could stimulate consumption of 380 billion yuan ($54.54 billion). Based on analysis of consumption vouchers issued in China since 2020, one local consultancy concluded that in most cities, consumption vouchers have a high utilization rate of 70–100%.
Specific consumption vouchers being offered in various places in China this month include:
Haikou, Hainan Province: Automobile consumption vouchers of 4 million yuan ($574,132) at 2,000 yuan ($287) per person, and general consumption vouchers of 4 million yuan.
Wuhan, Hubei Province: Home appliance and furniture consumption vouchers of 10 million yuan ($1.43 million), denominated in vouchers of 50 yuan ($7.17), 100 yuan ($14.35), and 300 yuan ($43).
Guangzhou, Guangdong Province: 30 million yuan ($4.30 million) for ecommerce, department stores (including gas stations), supermarkets (including some pharmacies), accommodation, and food and beverages.
Shenzhen, Guangdong Province: Subsidies of up to 15% (maximum 2,000 yuan/$287 per purchase) for sales of electronics and household appliances bought at hundreds of offline stores.
Fujian Province: Vouchers to support various industries of 200 million yuan ($28.70 million).
Chengdu, Sichuan Province: 10 million yuan ($1.43 million) in travel vouchers for scenic spots and accommodation in the province.
Never miss a China beat.
Reporting on China without fear or favor. Expert-level insight and contextual analysis to take you beyond the headlines. Sign up for our free newsletter.
The rationale: "Cardiac stimulants"
Consumption vouchers have been a feature of China's economic stimulus efforts since the beginning of the pandemic. From March 2020 to July 2022, the balance of all consumption vouchers has reportedly reached 16.6 billion yuan ($2.38 billion).
Guangzhou has released data on its previous batch of consumption vouchers, issued in May 2022, that seem to validate the efficacy of the program. According to the Guangdong provincial bureau of commerce, within one week of the issuance of the vouchers, retail sales in the city increased by 17.35% month-on-month. And according to data from the Guangzhou branch of the People's Bank of China, the May batch of government consumption vouchers of 607 million yuan ($87.12 million) stimulated consumer transactions of 3.58 billion yuan ($513.99 million).
In an opinion piece published in China in November by the respected business and economics magazine Caijing, an economist laid out a detailed rationale for consumption vouchers. Such vouchers, he believes, should cover all industries and be distributed on a per capita basis, and be backed by transfers from the central government to provincial governments. He argues that these vouchers will not currently cause inflation, as demand is generally weak. Instead, he says, the vouchers will boost the purchasing power and confidence of consumers, while reducing the "leaking" of funds to individual savings.
Overall, the vouchers can assist with stabilizing the economy as a whole, or as the economist put it, they can serve as the economy's cardiac stimulants (强心剂 qiángxīnjì). This could be vital for the economy considering that exports, investment, and retail sales have all declined recently:
In October, China's exports declined by 0.3% year-on-year, the first negative growth since May 2020, and in November, exports declined by 8.7%.
Investment in infrastructure construction (excluding water, electricity, and gas) increased by 9.4% in October, but real estate investment decreased by 16%.
In October, retail sales of consumer goods declined by 0.5% year-on-year, the first decline in five months.
A consumption boom in 2023?
The current round of consumption vouchers will take time to impact consumption, however. Several Chinese analysts have expressed the view that retail sales growth will be low for the next few months — while the lingering effects of COVID zero are played out — and a more substantial recovery might only commence toward the end of the first quarter of 2023 or in the second quarter.