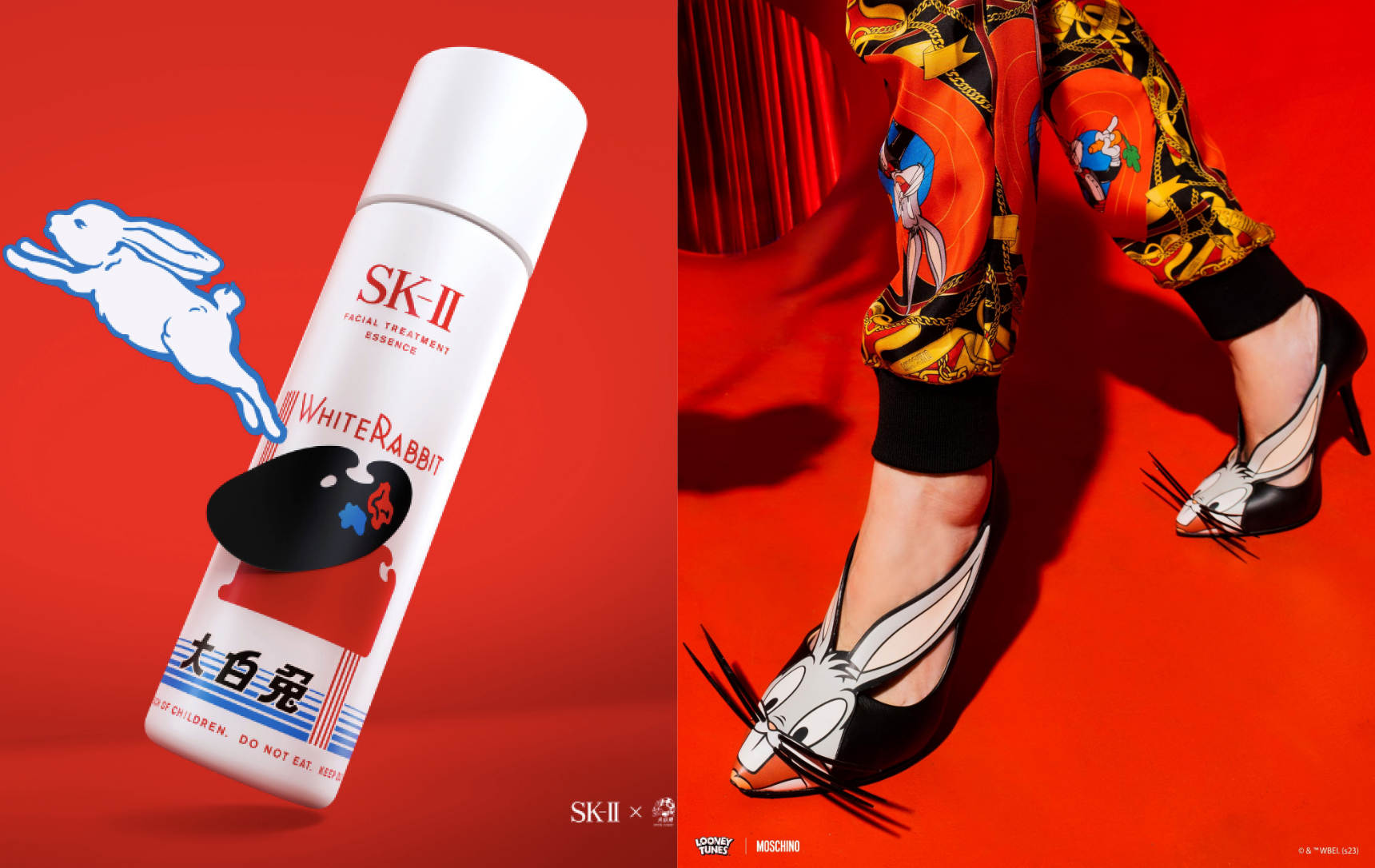 How brands are ushering in the Year of the Rabbit
Society & Culture
For the first time since the outbreak of the COVID-19 pandemic, Chinese people are allowed to celebrate without restrictions on the Lunar New Year, the country's most important holiday. Brands are gearing up for a blockbuster bunny bonanza.
The Lunar New Year begins on January 22, marking the start of a celebration across China and many other Asian countries that lasts until the Lantern Festival on February 5.
The Chinese New Year period, also known as the Spring Festival, is traditionally a shopping season. This year, it's particularly important for retailers to capitalize on the occasion as Chinese consumers can for the first time have a proper celebration since the outbreak of the COVID-19 pandemic. After three years of COVID-zero, Chinese people are now allowed to travel and shop freely, with stores and malls resuming normal operations.
China news, weekly.
Sign up for The China Project's weekly newsletter, our free roundup of the most important China stories.
In recent decades, brands across the world have released special products and marketing campaigns based on the Chinese zodiac sign of the year. For the arrival of the Year of the Rabbit, which represents longevity, intelligence, and prosperity in Chinese culture, a flurry of brands have put the animal on a variety of items and marketing campaigns, many of which are presented in the form of special crossovers and collaborations with artists.
As we wave the Year of the Tiger goodbye, The China Project rounds up a curation of rabbit-themed products — spanning various categories, including fashion, beauty, and food — that were released in the past few weeks.
Famous rabbits
In the realm of pop culture, there is no shortage of bunny characters that are well known from movies, television, and video games. To tap into their fame and create a sense of nostalgia, a slew of brands chose to feature famous rabbits in products and campaigns.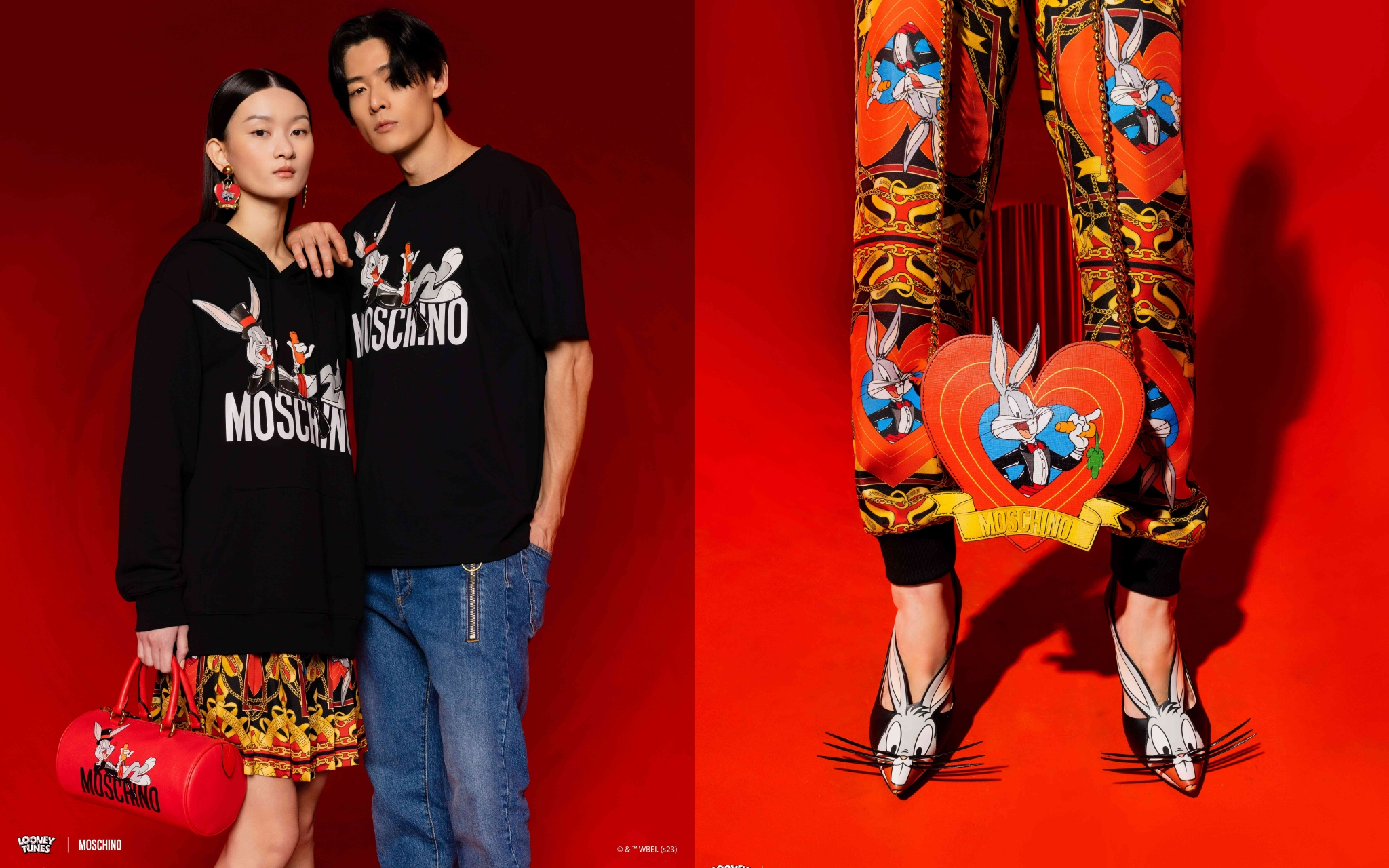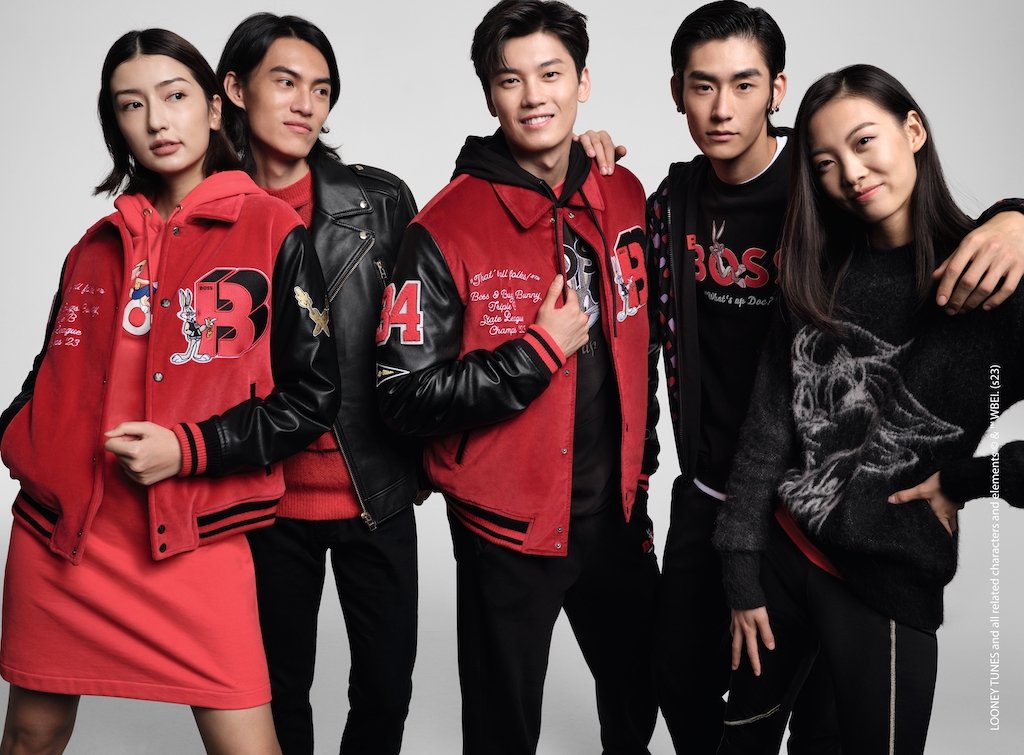 Italian fashion house Moschino and German apparel maker Hugo Boss have teamed up with Bugs Bunny from Looney Tunes. Moschino, famous for playful aesthetics and head-turning designs, let the American pop culture icon take over a Chinese New Year collection, which consists of a special version of its signature Biker Bag adorned with bunny ears, a leather jacket printed with the character in a love heart-shaped-ode to the animation's opening logo, and pumps with bunny whiskers.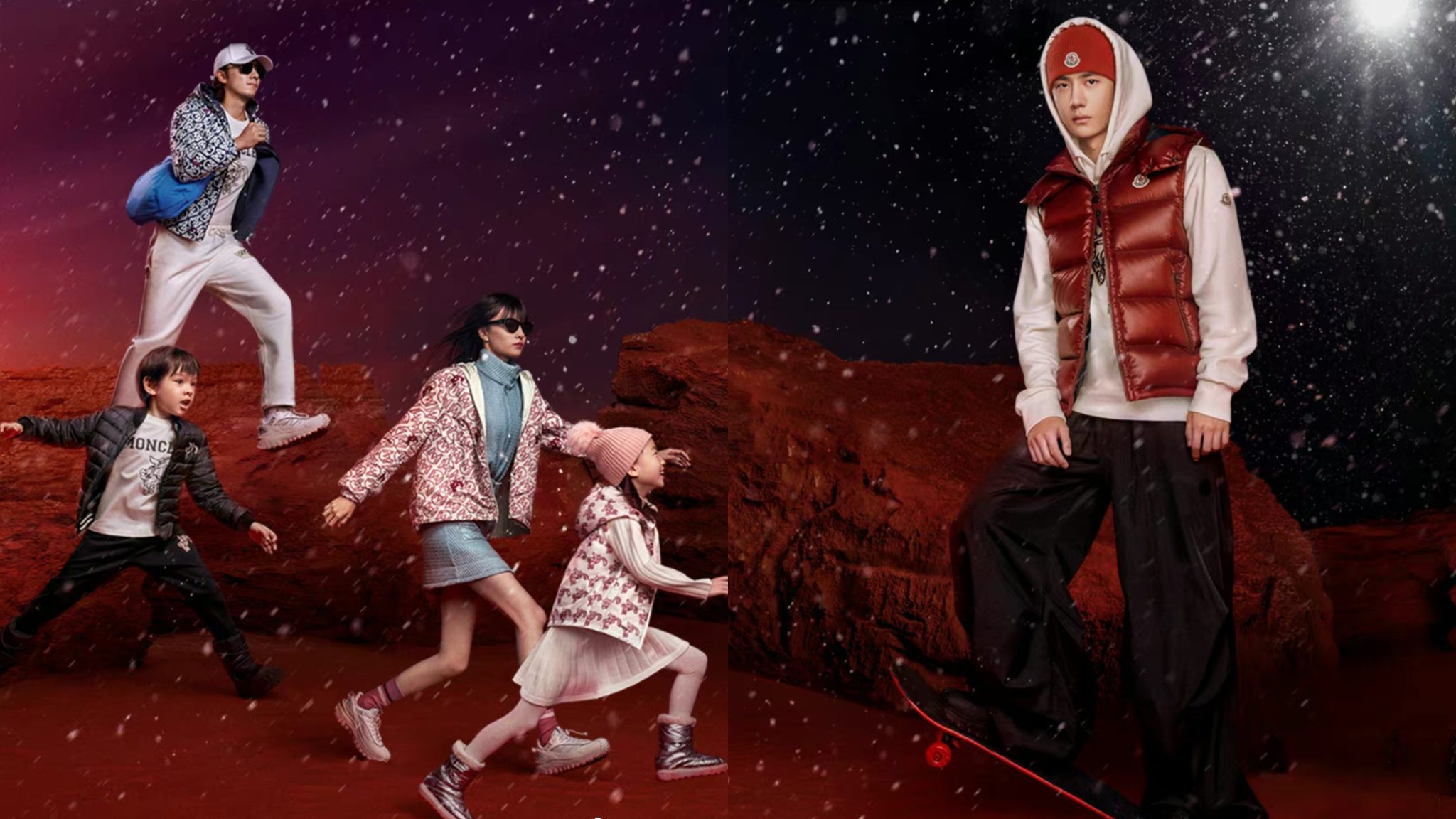 French fashion label Moncler, known for its puffy down jackets, collaborated with Roger Rabbit, the titular deuteragonist of Disney's 1988 hybrid feature film Who Framed Roger Rabbit. Another famed Disney hare, Oswald the Lucky Rabbit, is the symbol for a themed capsule collection by French luxury fashion house Givenchy.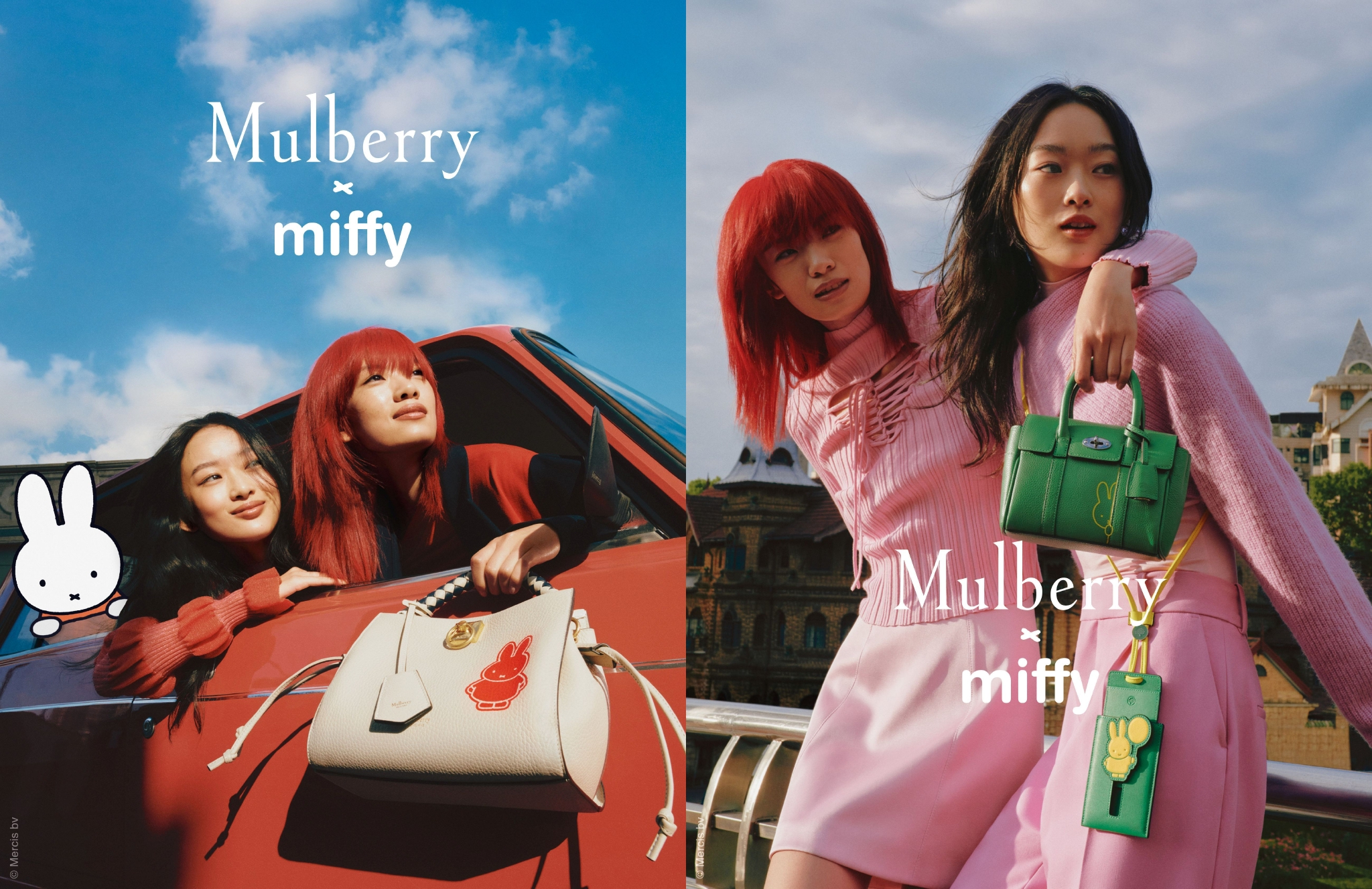 For a colorful limited-edition collection featuring leather goods and travel accessories, British heritage brand Mulberry partnered with Miffy, a fictional rabbit appearing in a series of picture books drawn and written by Dutch artist Dick Bruna. To highlight Miffy's mischievous nature, Mulberry also created a photo campaign that sees models playing a game of hide-and-seek with the rabbit character in Shanghai.
In an unexpected collaboration that also totally makes sense, Japanese high-end skin care brand SK-II partnered with White Rabbit Creamy Candy (大白兔奶糖 dàbáitù nǎitáng), a beloved Chinese retro sweet treat known for its iconic branding and edible rice paper wrap. The candy brand's signature bunny motif is printed onto the packaging of the beauty giant's cult-favorite facial essence product. 
Artistic collaborations 
Rather than teaming up with famous bunnies, some brands opted to be original and create their own motifs of the rabbit.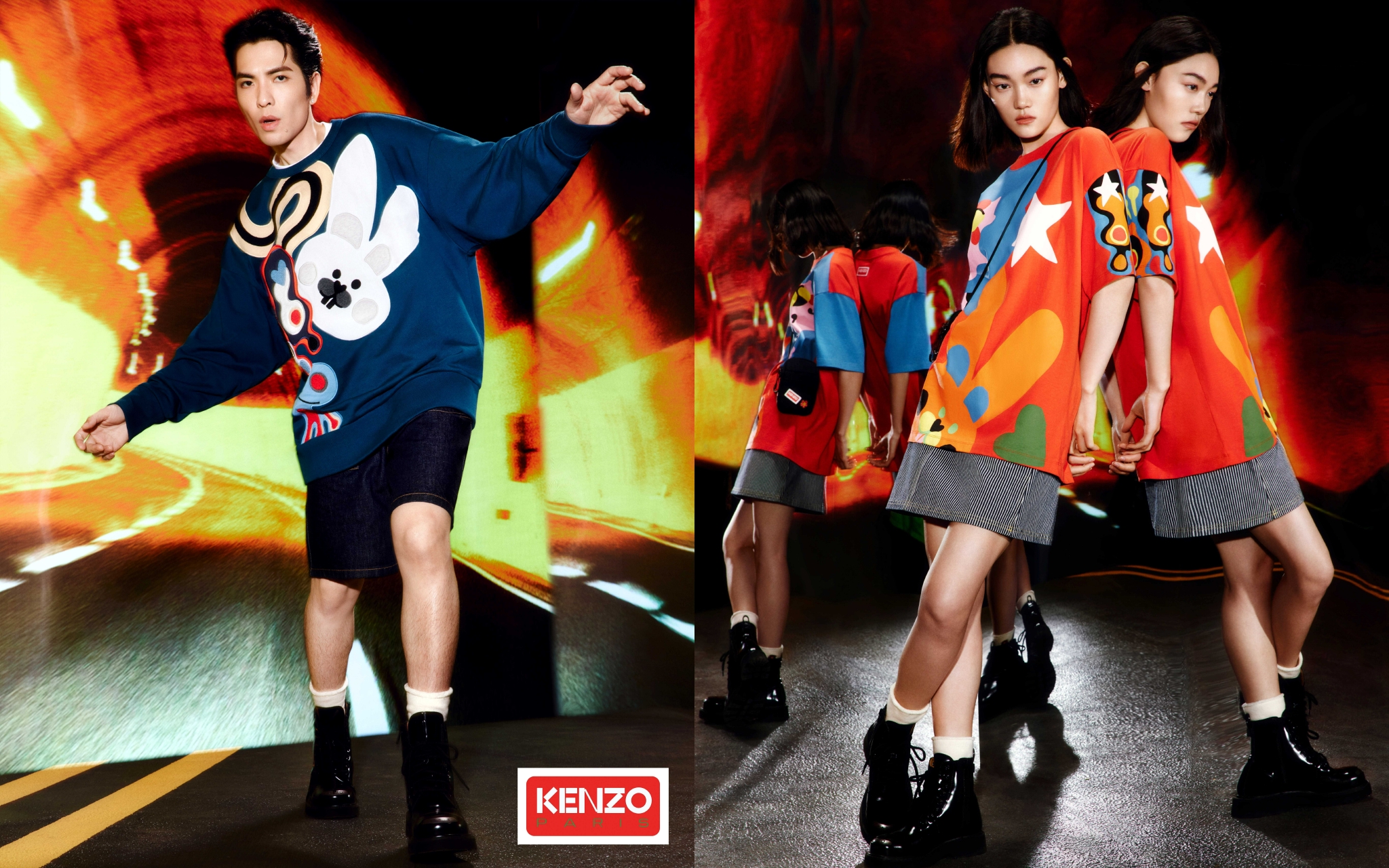 Kenzo, the brand founded by Japanese designer Kenzo Takada in Paris and owned by luxury giant  LVMH used a cartoon-inspired rabbit in its celebratory Chinese New Year capsule collection. "The exclusive collection, designed for the occasion, acts as an homage to Kenzo Takada's love of animals," it says in an introduction.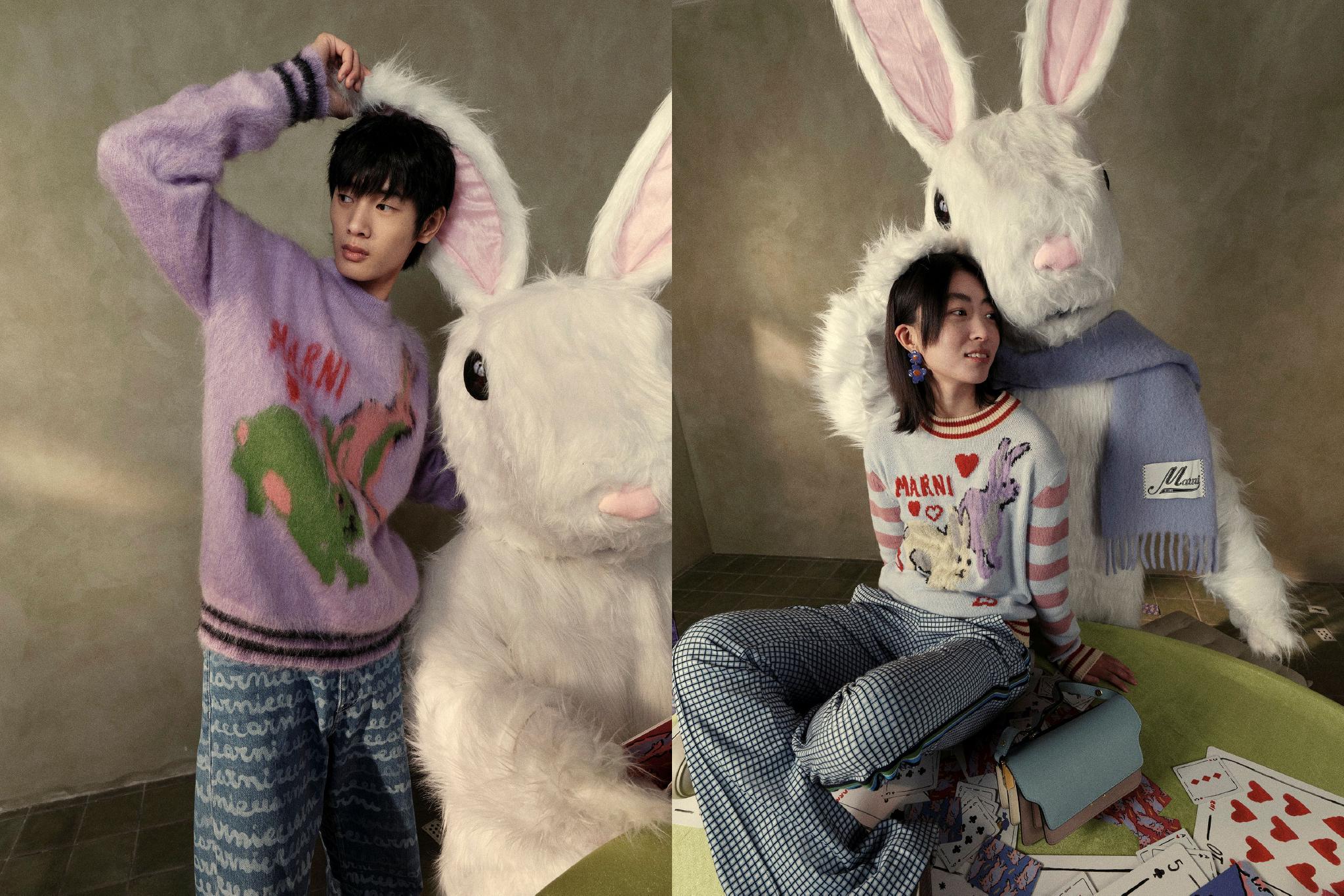 Marni, a ready-to-wear label with a global arty reputation, commissioned Italian artist Flaminia Veronesi to draw rabbit-themed artwork for its themed collection.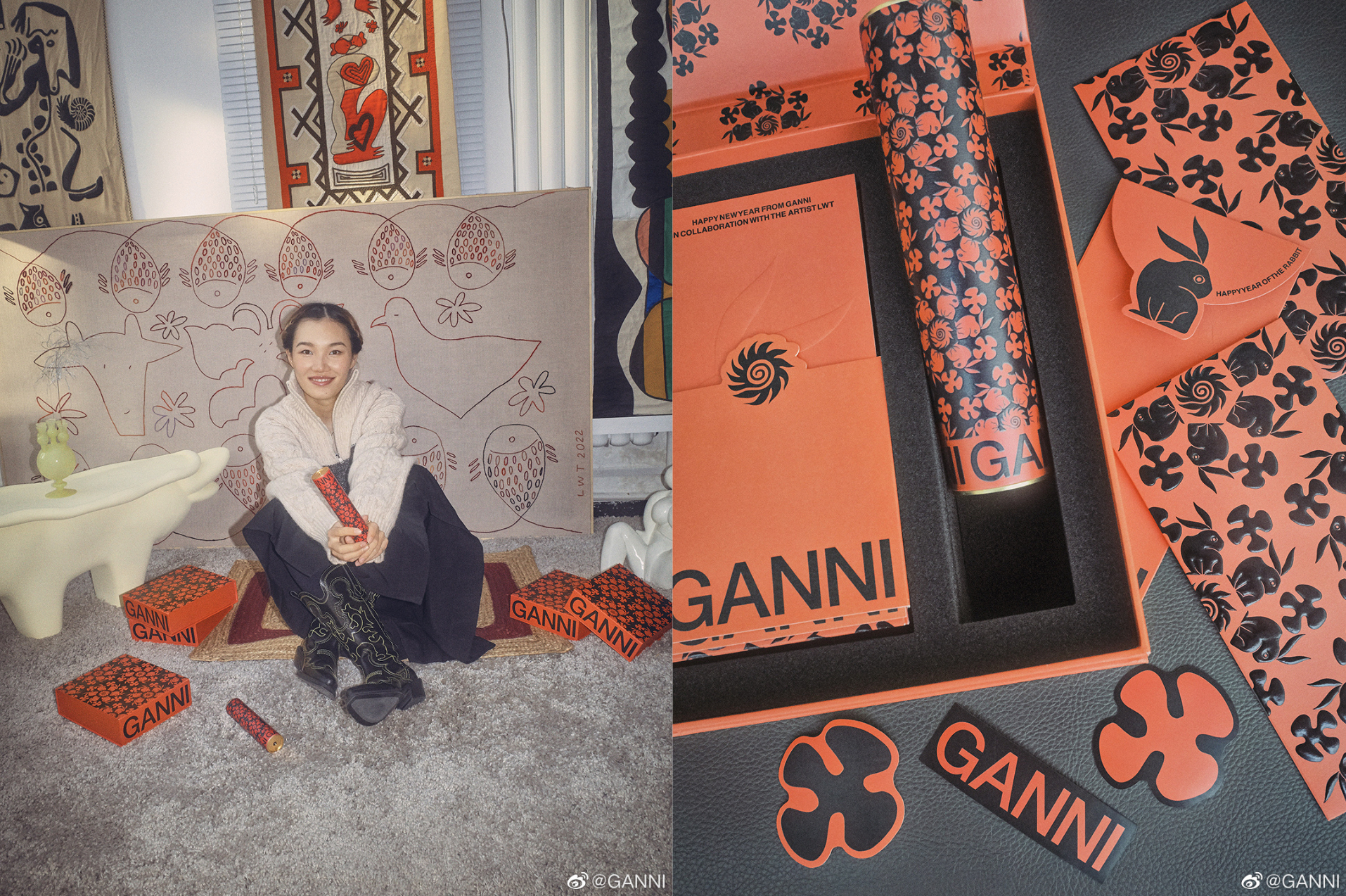 Scandinavian eco-conscious fashion label Ganni joined with Chinese independent designer and artist Lǚ Wéntíng 吕文婷 to roll out a Lunar New Year–themed gift box. Decorated with flower and rabbit motifs created by Lü, the box contains red envelopes and a kaleidoscope, which is supposed to evoke childhood memories and the feeling of "Alice falling down the rabbit hole," Ganni says on Weibo. 
Intricate prints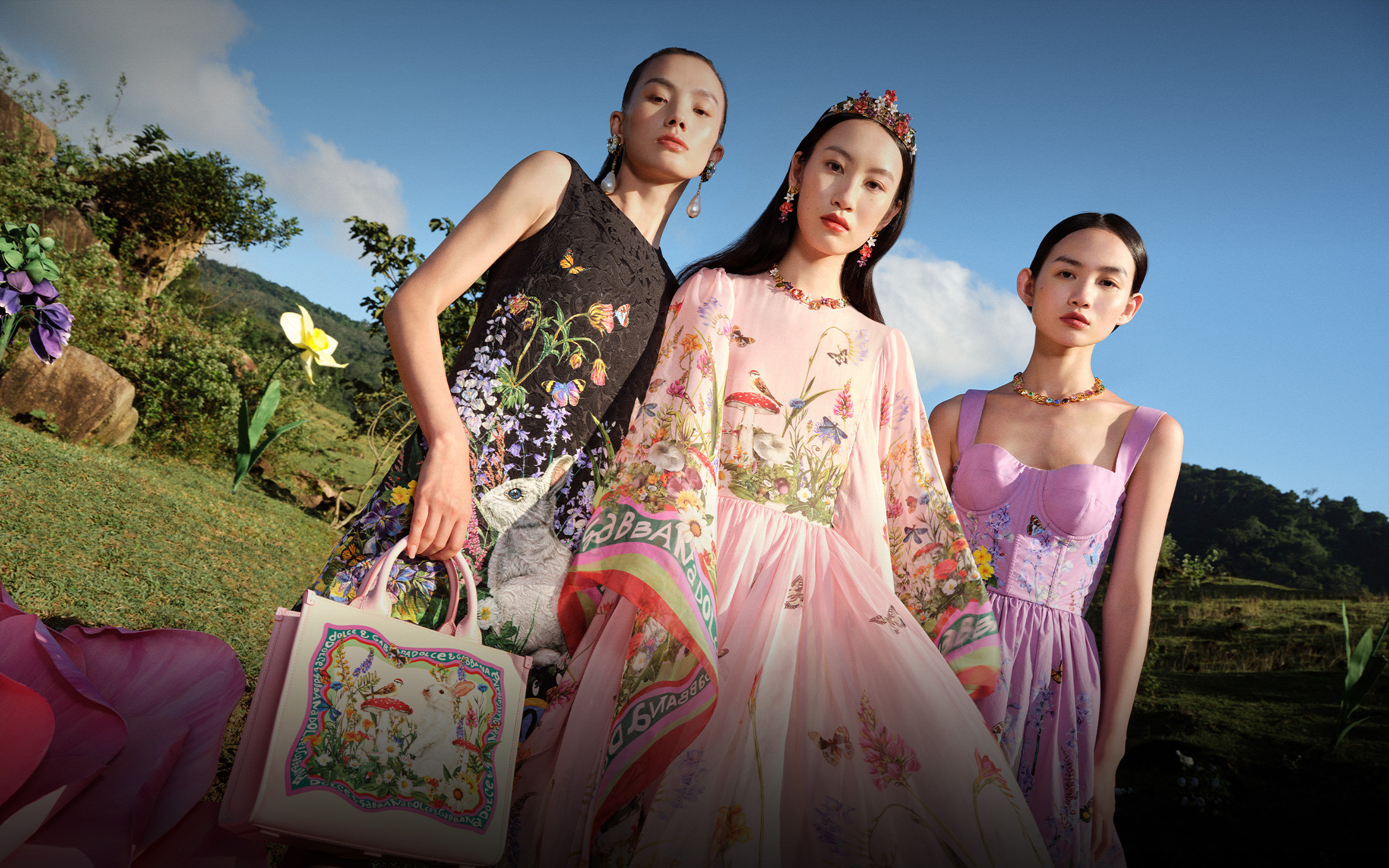 After a series of controversial ads accused of racism and leaked offensive private messages allegedly sent from its co-founder, Italian designer label Dolce and Gabbana (D&G) has a tarnished reputation among Chinese customers. But that didn't stop it from paying homage to the 2023 Lunar New Year. In a limited-edition collection, D&G launched bags and dresses featuring exclusive prints dedicated to the Year of the Rabbit.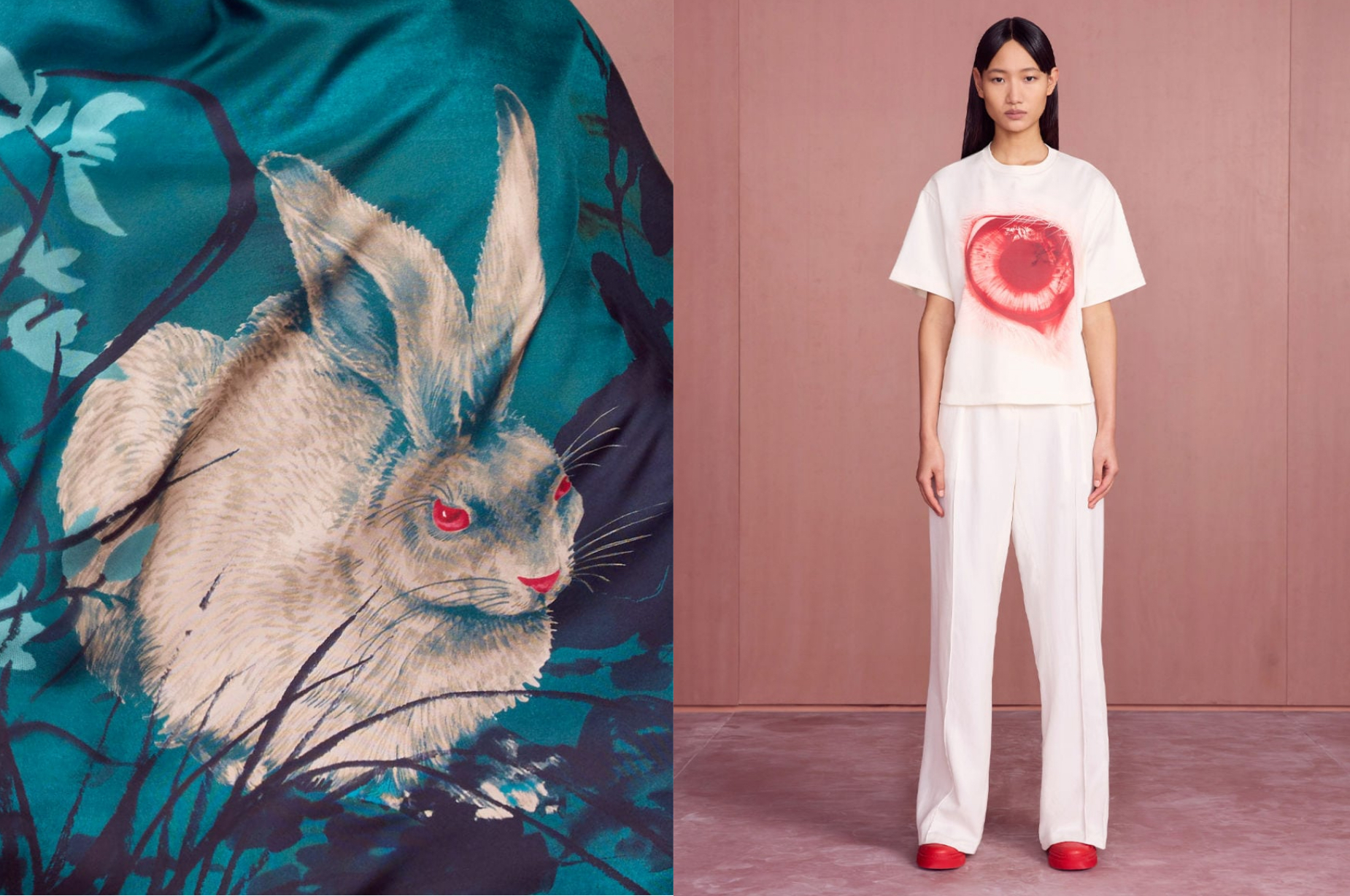 The scarlet eye of the rabbit provided inspiration for Italian luxury goods brand Ferragamo. Designed by its creative director, Maximilian Davis, the label's 2023 Lunar New Year collection brings a selection of ready-to-wear styles and accessories featuring pieces with the rabbit in an enchanting print with peach trees and bamboo leaves, as well as the monochrome pieces in the brand's patent red.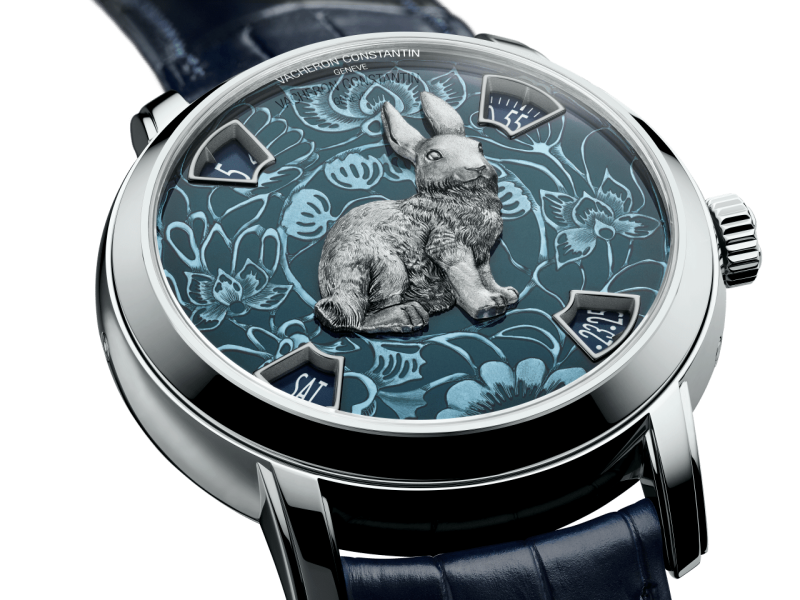 Vacheron Constantin, a Switzerland-based watch brand celebrated for classic styles and technical mastery limited-edition rabbit year watches made of platinum or pink gold. 
Unconventional designs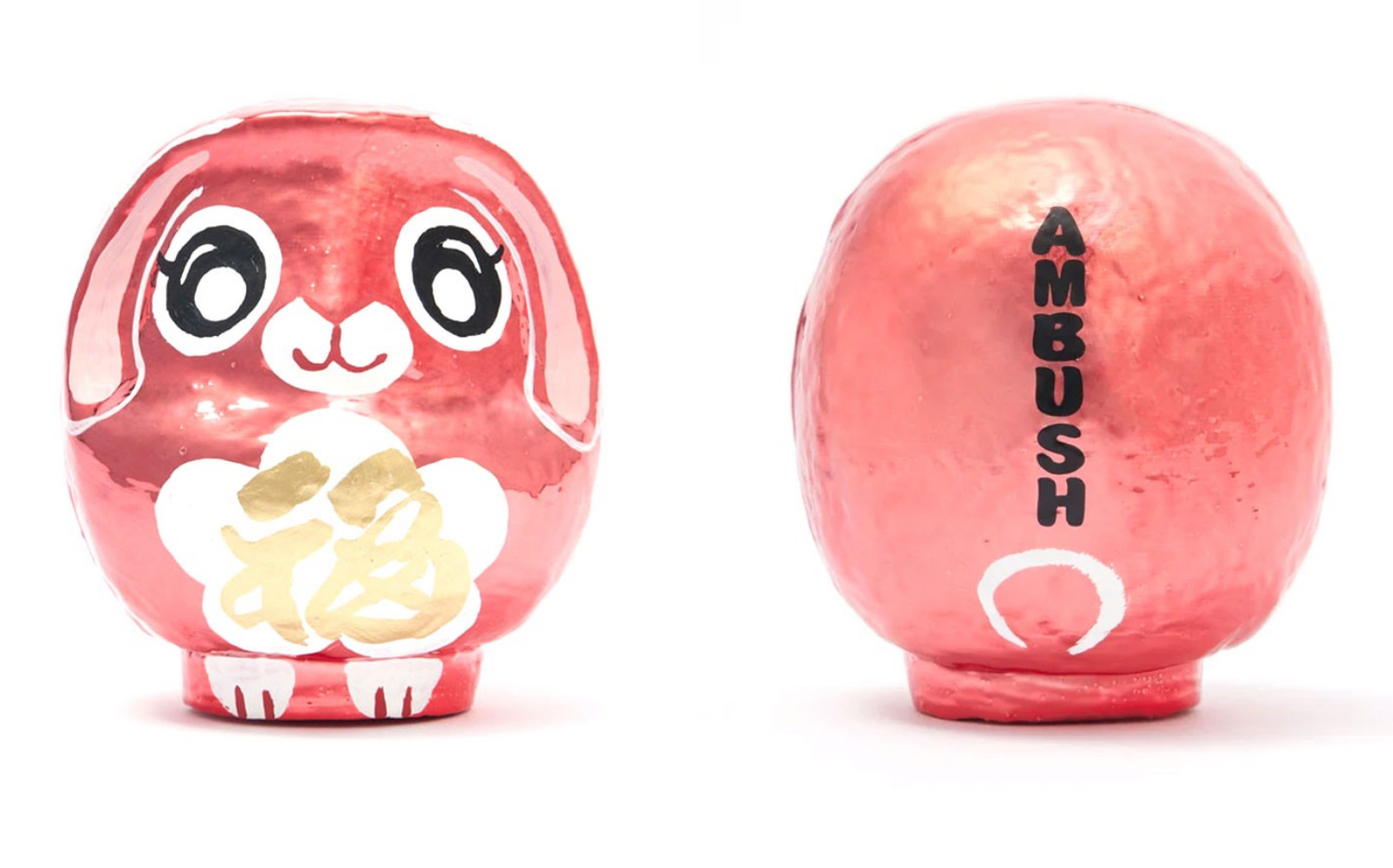 In continuation of its annual tradition, Japanese streetwear brand Ambush released the 2023 version of Daruma dolls, celebrating the Year of the Rabbit with traditionally painted figures coated in metallic pink. Modeled on Bodhidharma, a sixth-century monk who is thought to have established Zen Buddhism, Daruma dolls are a popular good-luck charm in Japanese culture. 
Ambush also channeled rabbit energy in a faux-fur balaclava with bunny ears, which comes in pink and gray.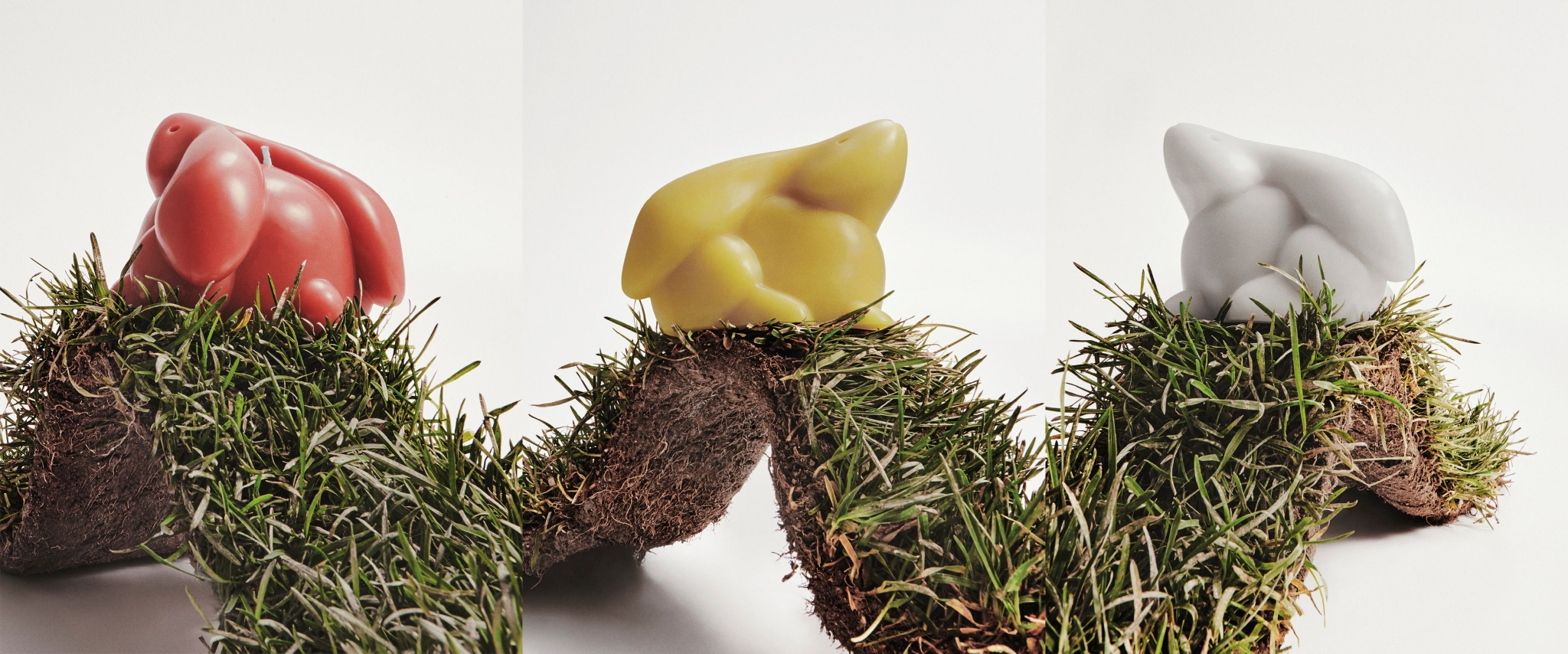 Spanish luxury fashion house Loewe produced fragranced candles in the shape of a rabbit looking upward.
Celebrations always call for a little alcohol. So with Chinese New Year coming up, Wuliangye Yibin, a Chinese liquor producer specializing in manufacturing baijiu (traditional distilled liquor), designed a festive bottle in the shape of a rabbit.