Making movies in Macau: Q&A with Hong Heng Fai, director of 'Kissing the Ground You Walked On'
Society & Culture
Hong Heng Fai is a Macanese actor-turned-director whose feature debut just screened at the prestigious International Film Festival Rotterdam. We discussed how his acting experience influences his filmmaking and the current state of the Macanese film industry.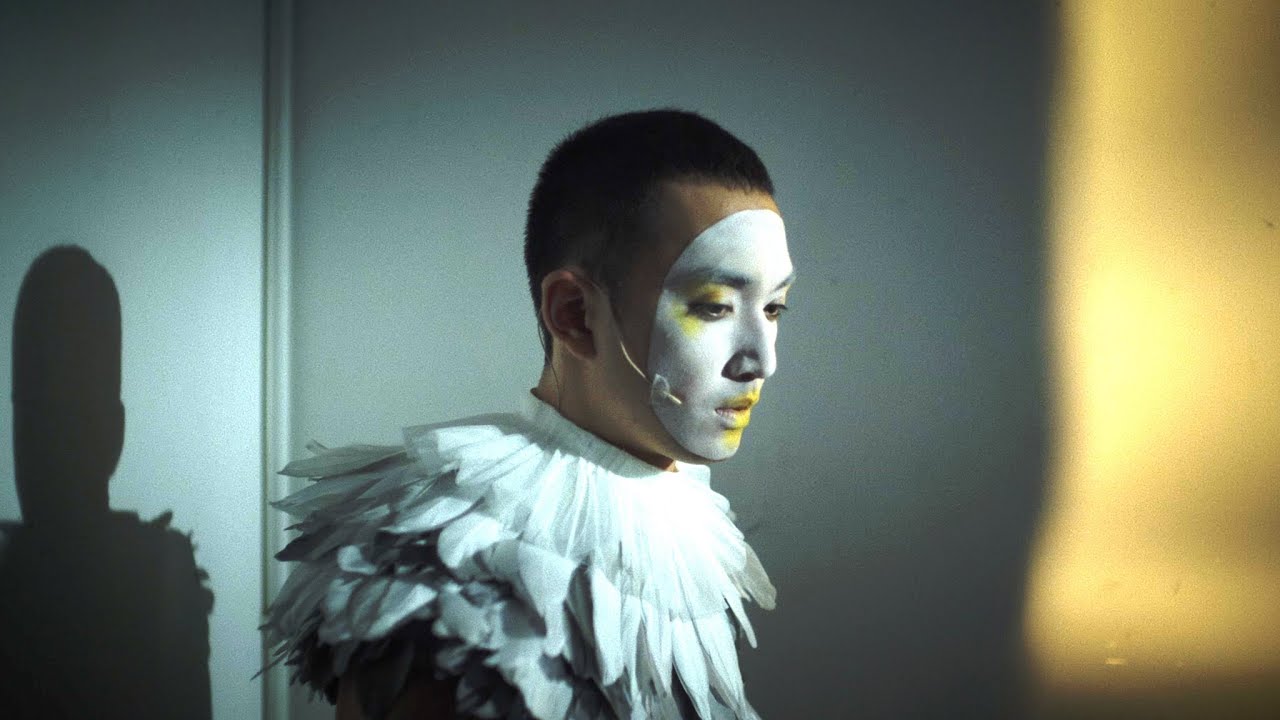 Out of a dozen Chinese-language movies that played at this year's International Film Festival Rotterdam (IFFR), which ended on February 5, one in particular stood out: Kissing the Ground You Walked On, a queer film by Macanese director Hong Heng Fai (孔庆辉 Kǒng Qìnghuī), which had its European premiere at the Dutch festival.
Macanese films with international acclaim are rare, but Kissing has already shown that it can be groundbreaking. At the Taipei Golden Horse Film Festival in November, Hong became the first Macanese filmmaker to be nominated for the Best New Director award.
The film derives its English title from a line from Anton Chekhov's play The Seagull. The story focuses on Chou, a cool-headed novelist-turned-realtor haunted by his one-hit wonder from years ago, and his new tenant Chiang, a rookie actor and livestreamer who's rehearsing a production of Chekhov's Seagull. A voyeuristic writer is matched with an actor who desires to be looked at. But what happens when they meet head-on and have to face the reality of their twisted relationship in the sultry summer of Macau?
The China Project spoke with Hong during IFFR. Here's our conversation, edited for brevity and clarity.
The China Project: How did your career as a filmmaker start? What was the process of making Kissing the Ground You Walked On like?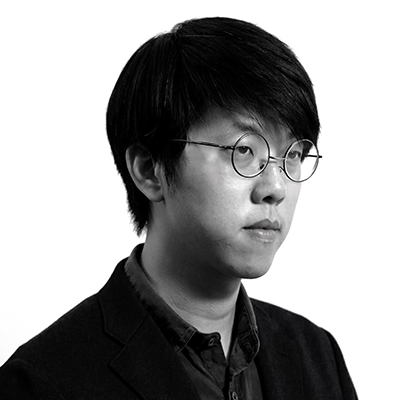 Hong Heng Fai: I used to be a part-time stage actor. Then from 2014, I wanted to try filmmaking and started to make some short films. But I also really liked my previous profession, so if I ever got the chance, I wanted to make a full-length feature film that would express my views about the stage and my feelings as an actor. That's where the idea for Kissing first germinated.
Back then the Macau government had just started a program to support local filmmaking, through which you can apply for funding. I got selected for the second edition of the program in 2017, so the entire process of making Kissing has been quite long. I revised the script many times until it took its present form, but my original intention to shoot a film about creative processes, how actors think of themselves, and how Macanese people see themselves hasn't changed.
How did your previous experience working in theater influence the writing and shooting of the script?
I performed in a production of Chekhov's The Cherry Orchard before. Back then as an actor, I really liked his plays because they were very different from what I was used to. The plotline of his stream-of-life works aren't very concentrated and not full of tension, which gives actors a lot of room for play and experimentation. You have to find out why characters do certain things, what they've experienced, and why their emotions are the way they are just from Chekhov's dialogues of everyday life. I especially like this kind of artistic expression.
Interestingly, I didn't have The Seagull in mind when I first imagined the play-within-a-film part. It was chosen later because I had performed in another play by Chekhov and felt that there were things to learn from The Seagull. And it just happened so that the characters' relationships and their sense of constraint were quite similar in the play and the film, which produced some very subtle reactions. I was very lucky that way.
You just mentioned the sense of constraint. I saw that the characters in the film are very often framed within or seen through doors and windows. Indeed, most of the story takes place indoors. Can you talk about your thinking behind these decisions?
There were a few considerations. First of all, our budget wasn't huge, and we're filming during the pandemic, so we couldn't go out and shoot wherever we wanted. So we decided to have as few locations as possible when setting the scenes. Another reason is my penchant for symbolization. I wanted to show the suppression of desires within a physical space (i.e., the apartment and the rehearsal stage in the film) and make it a psychological space at the same time.
Also, because the story already has many levels — a writer and his character, an actor and a playwright, a landlord and a tenant, a voyeur and his target — I wanted the scenes to be focused on just a few locations. I told our cinematographer, Wai Kin Sou (苏伟键 Sū Wěijiàn), very early on that this is a film about seeing and being seen. So, we considered all of these when choosing what camera language to tell the story through.
Most people don't know much about Macanese cinema. What's the current state of the local film industry?
Actually, Macau doesn't really have a film industry. There aren't enough films, film professionals, and filmgoers. Our population is too low, so it's impossible to recover production costs from the local box office alone. Because of this fatal condition and the fact that cinema is a very costly art, we haven't been able to develop a local industry. Then about 10 years ago, the government decided to promote the cultural and creative industries, hence the financial support program for filmmaking I mentioned earlier. Since then, Macau has produced a dozen movies. For those of us who want to make films here, applying to this program and competing for funds is the only way.
But there's still a long way to go in terms of developing a fully-fledged industry. Our biggest problem is still the lack of potential audiences. We don't have the long history of Hong Kong cinema, which is quite competitive on the international market. They can produce a movie and rely on box office at home and abroad. In many aspects, the Macanese film industry is just entering the race; we're still going step by step.
I read that Macau now has very few cinemas, despite having a long history of film exhibition.
Yes. When cinema was still the primary form of entertainment, Macau had a lot of movie theaters. But as the city developed, they were demolished and the land was used for other more lucrative businesses. Then in recent years, the casinos in Macau wanted to incorporate entertainment venues alongside gambling, so they started building movie theaters again! [Laughs] These are very splendid, almost extravagant-looking theaters, compared to the very old ones we're used to. I think we currently have six or seven theaters. Still too few. [Laughs]
You mentioned Hong Kong earlier. In Kissing, Chiang briefly talks about a Hong Kong movie that was shot in Macau. Lots of Hong Kong movies are actually shot in Macau. As a Macanese director, do you think about how you can make your films distinct from Hong Kong films?
I don't. A lot of people ask what makes Macanese films different. Is it the language? Is it the location? But I believe we don't need to think about these. I'm a Macanese filmmaker, so the films I make would naturally have a Macanese way about them, from the way characters talk, walk, and live. Even if it's a gangster film or a ghost story [which are genres that Hong Kong is well-known for], it'd still have a Macanese rhythm and feel to it [if it's made by a local director]. So, I don't go out of my way to make a Macanese movie in particular.