In a recent conference at the United Nations, Chinese officials openly discussed the situation of LGBTQ people in the country, claiming that there's no discrimination against the community.
Held on February 15, the meeting was part of a review organized by the Committee on Economic, Social, and Cultural Rights (ICESCR), a panel of 18 independent experts established to monitor the implementation of rights recognized in the ICESCR. At the hearing, China (including the territories of Hong Kong and Macao) was one of the six countries that were examined by the Committee.
'Certain groups of citizens won't be treated differently in movies'
A video recording of the meeting, posted on the UN website, shows one of the experts raising a lengthy list of questions regarding multiple human rights issues in China. Along with ethnic and religious minorities, migrant workers, women, human rights lawyers and defendants, and NGOs, gender-based and sexual minorities received a mention in the interrogation.
China news, weekly.
Sign up for The China Project's weekly newsletter, our free roundup of the most important China stories.
"Is the state party engaged with and planning to proactively provoke social acceptance of LGBTI people and the diversity of sexual orientation and gender identity?" the expert asked. In response to the question, a P.R.C. official from the State Council Information Office, a publicity arm of the Chinese government, brushed aside concerns about discrimination against this social group.
"Chinese citizens have equal access to all the rights guaranteed by the Constitution and the law. Our existing legal system does not contain the concept of 'LGBT.' Certain groups of citizens won't be treated differently in movies and other cultural products," he said. "For instance, there is a transgender actress called Jīn Xīng 金星, who appeared frequently in the mass media and movies. The civil code and the marriage law have made it that the basic unit of the family is a heterosexual couple of a man and a woman. This aligns with our traditional culture and national conditions, and it is also similar to most of the legal systems in other parts of the world."
Another official from the Supreme People's Court, China's highest judicial body, also touched on the issue briefly when responding to a question about the government's crackdown on civil society. She emphasized that "freedom of expression is a legal right guaranteed by the Constitution [of China]" and then cited public participation in the amendment of the Civil Codes in 2019 as a supportive example. "We organized 10 rounds of public consultations and received more than a million public opinions, many of which are concerned with popular topics such as the legalization of same-sex marriage," she noted.
However, when saying the term same-sex marriage, this official paused for a second and let out a snigger. The moment quickly caught the attention of some Chinese-speaking internet users on Twitter, who circulated a video of the smirk and commented that it showed the official's derisive attitude toward the topic.
"A rights advocate reached out to me about the response from the representative of the Supreme People's Court at the UN hearing: "Her laugh when referring to the proposal to legalize same-sex marriage reflected her ridicule toward the idea. To her, it was funny, absurd,'" Darius Longarino, a senior fellow at Yale Law School's Paul Tsai China Center, wrote on Twitter.
Mixed messages
Later, the Chinese delegates issued a written response to all the issues brought up at the meeting. When it comes to discrimination against minority groups such as LGBTQ individuals, the government will carry out "popularization of and education on science to promote a correct understanding of sex and gender and appropriate treatment of sexual minorities and to eliminate discrimination among the public," the statement reads.
This was not the first time that Chinese delegates to the UN have discussed LGBTQ issues in public meetings. Their attitudes have always been ambiguous. According to an article published in 2018 by the Chinese LGBTQ rights advocate Péng Yànzi 彭燕子, when the first two UN resolutions dedicated to LGBTQ issues were passed by the Human Rights Council in 2011 and 2014, China abstained from voting. In 2016, it opposed a resolution at the Council establishing an independent expert to address the issue.
However, on other occasions, China expressed "surprisingly tolerant opinions" on LGBTQ rights. During its 2013 Universal Periodic Review, a process through which all UN Member States are provided the opportunity to review the human rights records of all other Member States, China accepted recommendations to introduce anti-discrimination mechanisms for LGBTQ people to the workplace and schools.
In a review of China by the UN Committee Against Torture in 2015, a PRC delegate acknowledged the difficulties faced by the group: "Indeed, LGBTI people face some real challenges in terms of social acceptance, employment, education, health, and family life. This deserves our attention." In 2018, a Chinese delegate stated during a Human Rights Council meeting that the state "opposes all forms of discrimination and violence including discrimination, violence, and intolerance based on sexual orientation." A similar statement was made during a more recent event in 2020.
Traditional Chinese and Russian culture?
However, most of these LGBTQ-friendly statements were compromised by Chinese delegates' following remarks telling the international community to respect China's "tradition" and not impose its own values onto the nation. "When PRC officials have admitted that some differential treatment in law exists, e.g., not recognizing same-sex marriage, they will explain that this suits the PRC's national conditions and China's traditional culture," Longarino told The China Project.
China has been trying to "have it both ways in making these statements," he added. Although the representatives "want to sound tolerant on the world stage," he said, they have to "take three factors into consideration" at the same time.
"China doesn't want to go too far as to alienate partners like Russia (whose own delegation, incidentally, has also claimed that Russian law does not discriminate against LGBTQ people; Russian law is only triggered if someone is spreading gay 'propaganda')," Longarino said. "Meanwhile, China doesn't want to do anything to reduce de jure or de facto discrimination at home, and is even closing space for LGBTQ expression and advocacy through legal and extralegal means."
Despite the affirmative-sounding statements claiming that there's no discrimination against LGBTQ individuals in China, "several laws and policies do discriminate against" them in reality, Longarino said. "There are no express legal protections against discrimination based on sexual orientation or gender identity," he added.
Longarino pointed out that because of China's strict media censorship, remarks made by Chinese delegates at the UN rarely receive coverage in domestic media. "Unfortunately, articles about the UN statements have been censored, and domestic media has not reported on them, either. Public awareness of these statements is extremely low," he said,
However, there is more awareness of them in the LGBTQ community. "Over the past decade, LGBTQ advocates have tried to raise awareness of these statements at the UN to desensitize LGBTQ issues by showing that LGBTQ non-discrimination has a modicum of official support," Longarino said. "Sometimes these statements have also been shown to parents in their adjustment process after they have learned that their children are LGBTQ."
LGBTQ rights activists in China have also been employing the statements when promoting changes in policies or litigation. For example, China's acceptance of the UPR recommendation in 2013 was cited in the first-ever transgender employment discrimination case in 2017, which was eventually accepted by the court.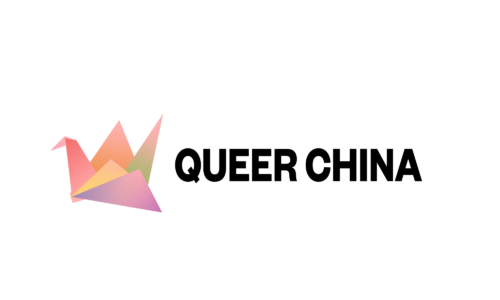 Other LGBTQ stories
Legal recognition of same-sex couples in South Korea prompted public discussions on the Chinese internet (Weibo)
Last week, a South Korean court ruled in favor of a same-sex couple seeking equal health benefits, overturning a lower court's earlier decision in a ruling hailed by supporters and activists as the country's first recognition of the legal rights of such couples. The news has been discussed widely on the Chinese internet. While many celebrated the positive change happening in the neighboring country, others reflected on China's lack of progress on the issue.
---
Queer China is our fortnightly round-up of news and stories related to China's sexual and gender minority population.