China's trade with Central Asia — mostly via Xinjiang — topped $50 billion in April
Business & Technology
The backdrop of China's Central Asia Summit today is rapidly expanding trade relations, driven by fossil fuel imports, that are now almost as large as China's trade with the U.S.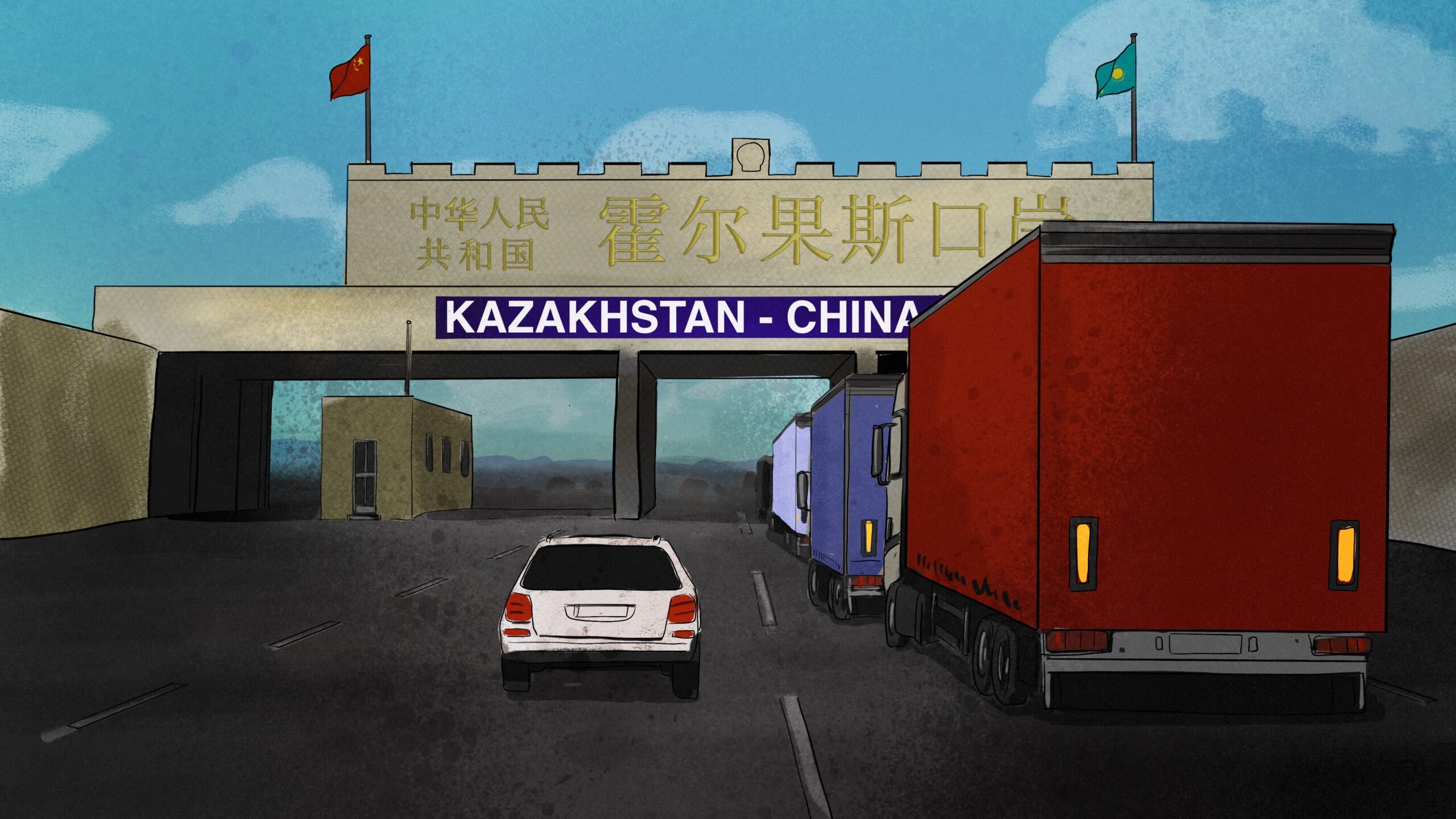 Chinese President Xí Jìnpíng 习近平 is meeting with his counterparts from Kazakhstan, Kyrgyzstan, Tajikistan, Turkmenistan, and Uzbekistan at the China-Central Asia Summit in Shaanxi Province today and tomorrow. In a symbolic gesture, the summit is taking place in Xi'an, considered the starting point of the Silk Road.
Yesterday, China Customs released data on China's trade with the five Central Asian countries. From January to April 2023, China's trade with the region amounted to 173.05 billion yuan ($24.72 billion), a year-on-year increase of 37.3%.
In April, the scale of trade was 50.27 billion yuan ($7.18 billion), the first month ever that trade exceeded 50 billion yuan. To put this in context, a total of $50 billion (and growing) is now roughly in the same ballpark as China's trade with the U.S., which amounted to about $56 billion in April, and which has been falling in recent months. But more than half of China's trade with Central Asia is in fossil fuels.
China's exports to the region in the last four months were mostly electrical and mechanical goods (45.2% of the total) of 51.58 billion yuan ($7.37 billion), and textiles, clothing, and shoes (41.6% of the total) of 47.4 billion yuan ($6.77 billion). China's imports over the same period were mostly coal, crude oil, and natural gas (55% of the total) of 32.45 billion yuan ($4.63 billion).
China news, weekly.
Sign up for The China Project's weekly newsletter, our free roundup of the most important China stories.
Xinjiang
The Xinjiang Uygur Autonomous Region (XUAR) in China's far west is a key node for expanding trade relations with Central Asia. Xinjiang has 17 border trading ports, 11 of which connect with Central Asian countries. During the last week, a Chinese journalist visited the Khorgos Gateway — described by the South China Morning Post as the world's biggest dry port and "a new Dubai in China" — that connects China and Kazakhstan by rail. The journalist noticed a stream of newly made Chinese cars flowing into Kazakhstan: In the first quarter of 2023, Khorgos Gateway exported 11,200 commercial vehicles, a year-on-year increase of 24.2%.
According to statistics from Urumqi Customs, in the first quarter, Xinjiang's trade with the five Central Asian countries was 53.18 billion yuan ($7.59 billion), an increase of 84.5% year-on-year and accounting for 78.1% of Xinjiang's total foreign trade in the same period.
Sources and data: