China releases green aviation plan but no net-zero emissions target date
Business & Technology
China's new plan to reduce carbon emissions from air transportation calls for the adoption of new technologies including electric planes and Sustainable Aviation Fuel.
Despite the new fad of "flight shaming" and social media criticism directed at billionaires who use private jets, aviation only accounts for about 3.5% of the global warming caused by humans. But aviation is one of the most challenging sectors to reform and decarbonize. If unchecked, aviation's share of global carbon emissions could rise to 22% by 2050.
The U.S., the EU, and China are the world's top three aviation carbon emitters. A 2020 report from the International Council on Clean Transportation (ICCT), based on data from 2019 before COVID-19 virtually shut down the global aviation industry, showed U.S. air travel accounted for 23% of all emissions, the EU accounted for 19%, and China for 13%.
Beijing has a new plan to reduce emissions from air travel. On October 1, 2023, the Civil Aviation Administration of China (CAAC) released the 13-page "Green Aviation Manufacturing Development Outline (2023-2035)."
China has now joined the U.S. and the EU in releasing plans to develop green aviation, but unlike the U.S. and EU plans as well as those adopted by the global aviation industry, China's plan does not include a clear deadline to achieve net-zero carbon emissions air travel (although it does mention the goal of "carbon neutral growth for flight emissions" by 2035).
Global plans
China's plan is ambitious, but not as ambitious as the "Fly Net Zero" by 2050 goals adopted by the 317 airline-members of the International Air Transport Association (IATA) in October 2021, or plans adopted by the U.S. and the EU.
IATA's plan to Fly Net Zero by 2050 has four parts, starting with a goal to shift the global fleet of aircraft to burning Sustainable Aviation Fuel (SAF), which will help the industry to reach 63% of IATA's target.
The IATA plan also calls for the aviation industry to offset carbon emissions by subsidizing emissions-reducing offsets such as reforestation (19% of the goal) and investing in new technology such as electric- and hydrogen-powered aircraft (13%), and finally by improving the efficiency of infrastructure and operations (3%).
In November 2021, a month after IATA set its 2050 target, the U.S. Federal Aviation Administration (FAA) released the United States Aviation Climate Action Plan detailing a "whole-of-government approach" to achieving net-zero emissions by 2050. The plan identified the fundamental components of new aircraft and engine technologies, the use of clean fuels such as SAF, and the possibility of short-haul aviation solutions such as aircraft powered by electricity or hydrogen.
Then, in October 2022, the 193 member states of the International Civil Aviation Organization (ICAO) adopted a net-zero air travel goal for international flights.
A few months later, in February 2023, Europe's aviation sector released its own plan to reach net zero by 2050 based on a report entitled "Destination 2050 — A Route To Net Zero European Aviation," which focused on improvements in aircraft and engine technology (mostly hydrogen- and kerosene-powered or electric aircraft), burning SAF, and carbon offset and capture projects.
In September 2023, the European Parliament set targets for airlines to increase their use of SAF, mandating that 2% of fuel available at airports in the EU consist of SAF by 2025, rising to 6% in 2030, 20% in 2035, and 70% in 2050. EU countries have to approve this deal for it to become law.
But China, the EU, and the U.S. are all behind schedule in cleaning up aviation. There is not yet a clear understanding of which technologies will be most effective and which should be prioritized. In 2022, the International Energy Agency (IEA) said the industry was "not on track" to reach Fly Net Zero by 2050.
"The international aviation industry has failed to meet all but one of 50 of its own climate targets in the past two decades," Possible, a U.K.-based climate advocacy, said in a study.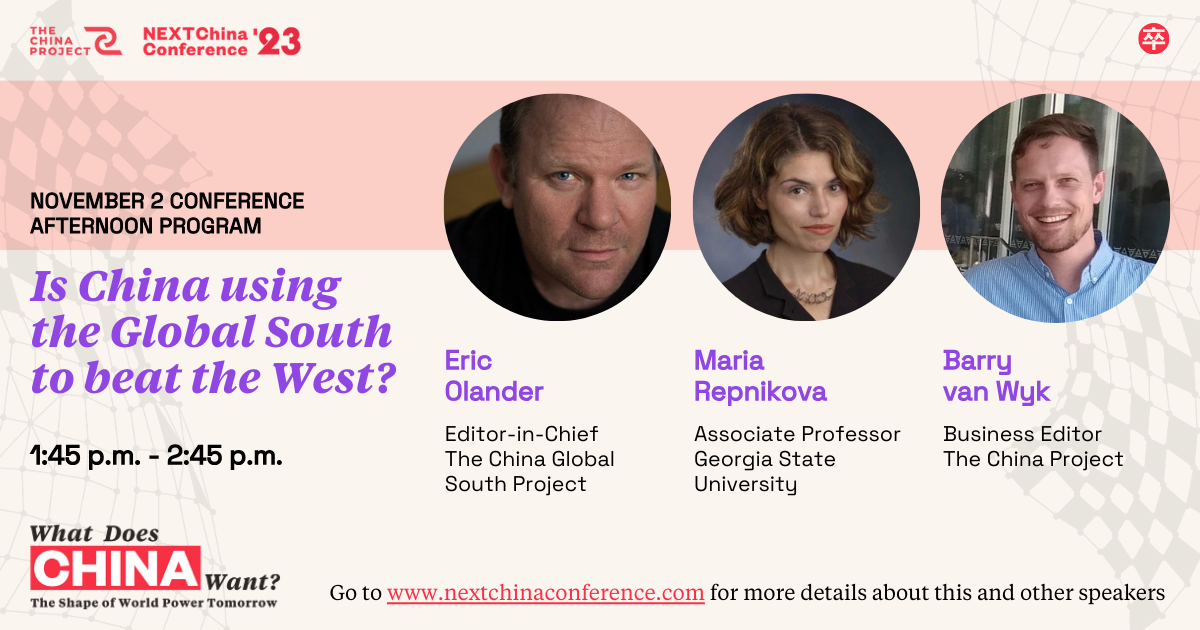 China's way: new technology
China's new green green aviation manufacturing plan focuses less on net carbon emissions than on new technology. The plan calls for China to establish a green aviation manufacturing system, introduce commercial-use electric aircraft, test electric vertical take-off and landing aircraft (eVTOLs), demonstrate clean fuels, and study hydrogen-energy aircraft — all by 2025.
By 2035, the plan calls for the establishment of a green aviation manufacturing system, mainstream deployment of new energy aircraft, and the commercialization of new aviation technology such as unmanned and electric aircraft.
Some of these goals already seem to be within reach. On October 13, 2023, CAAC certified the world's first "flying taxi," the EH216-S, an autonomous eVTOL developed by EHang, the world's first publicly-traded flying car company.
Competing with eVTOL startups around the world, EHang was founded in 2014. Its newly certified aircraft has 16 electric motors and 16 propellers, a maximum speed of 81 mph (130 km/h), a maximum altitude of 9,843 ft (3,000 m), and a range of 22 miles (35 km).
The EH216-S signals the potential of a coming era of low-altitude, short-distance air transportation in cities, and points the way to China's objective of the commercialization of electric aircraft.
Sustainable Aircraft Fuel
Until electric aircraft can carry heavier loads and more people over longer distances, the best path to green aviation is the use of Sustainable Aviation Fuel (SAF).
Though still up to six times more expensive than conventional jet fuel, SAF has the potential to reduce carbon emissions by up to 85% when compared with traditional jet fuel. SAF can be produced from several feedstocks and producers are exploring synthetic production methods via a process that captures carbon directly from the air.
In 2022, Peking University's Institute of Energy identified large potential for SAF production in China, drawing on abundantly available feedstocks such as used cooking oil, forestry waste, food waste, and municipal solid waste.
But it's early days for SAF in China, where no top-level policy or a functioning market yet exists to promote production. China's total jet fuel consumption is estimated to reach 40 million tons (Mt) by 2025, but, as of May 2023, total SAF production capacity in China is, at most, only 1.8 Mt. CAAC has set a target for China's cumulative SAF consumption of 50,000 tonnes by 2025, but it is unclear how this will be achieved.
China is not alone in the slow uptake of SAF use. To meet 65% of the global aviation industry's fuel requirement in 2050, IATA has estimated that 358 million tonnes of SAF will be required. In 2020, a mere 50,000 tonnes of SAF was being produced around the globe, just 0.01% of the 2050 target.
Companies:
Links and sources: