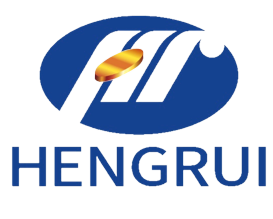 Fast facts
Year Founded

1997

HQ Location

Lianyungang, Jiangsu, China
Publicly Traded?

Yes

Overseas Operations

Yes

US Sanctions

No

Military Affiliation in China

No
Revenue
*Revenue was reported in RMB and converted using the exchange rate on January 9, 2022.
Valuation
*Valuation is reported as market capitalization. It was converted from RMB using the exchange rate from September 13, 2022 13:48:46.
Hengrui Pharma is the largest listed pharmaceutical company in China, and is engaged in the development and commercialization of innovative and high-quality drugs. The company is a well-known supplier of oncology drugs, surgical drugs, and interventional imaging solutions. Hengrui spent approximately $700 million on R&D each year, accounting for about 17% of revenue. As of October 2021, 1275 patent applications have been submitted, with 463 patents granted worldwide, such as the US, EU, and Japan. It was ranked 21st among the top 1,000 global pharma companies announced by investment bank Torreya in 2020. 
The company has built sixteen R&D centers around the world and established several subsidiaries in the U.S., EU, Australia, and Japan. Hengrui has exported injections on a large scale to the US, EU, and Japan markets. Through its international partners, 21 formulation products were launched in the US, EU, and Japan.
Hillhouse Capital Management (HCM China Fund)
0.52%
Sūn Piāoyáng (孙飘扬), Chairman
Dài Hóngbīn (戴洪斌), Director
Sūn Jiépíng (孙杰平), Director
Zhāng Liánshān (张连山), Director
Jiǎng Sùméi (蒋素梅), Director
Guō Cóngzhào (郭丛照), Director
Dǒng Jiāhóng (董家鸿), Independent Director
Wáng Qiān (王迁), Independent Director
Xuē Shuǎng (薛爽), Independent Director
Hengrui Pharma Sanctions
While at this time it appears that this company is not the subject of any U.S. or other global sanctions, it is important to note that Chinese companies tend to have more opaque organizational structures than their Western peers. Chinese companies' affiliated brands, operating units, and overseas subsidiaries are not always obvious or even identifiable. Given this, a Chinese company may not be the subject of sanctions, but one of its subsidiaries may be, thus making it difficult to accurately ascertain a company's full sanctions status.
Hengrui Pharma Reputational Disclosures
Lei Lipei, a former director of the Anaesthesiology Department at Lishui Central Hospital in Zhejiang province, was found to have taken over RMB 6.7 M (USD 939 K) in kickbacks from a dozen pharmaceutical companies between 2014 and 2019. Hengrui, a leading oncology drug maker, was the biggest spender of all the accused, giving Lei RMB 2.7 M between late 2016 and early 2019 in a bid to encourage the adoption of five of its remedies at the hospital.
Latest News
headline
date
source
tags