Kweichow Moutai Co., Ltd.
贵州茅台酒股份有限公司
Overview
Kweichow Moutai Co. Ltd., is a Chinese state-owned producer and distributor of Moutai, a distilled Chinese liquor made in the town of Maotai in China's Guizhou province. Founded in 1999, the company's Moutai is known as the "No. 1 National Liquor of China" and has been served at official occasions in feats with foreign heads of states and distinguished guests visiting China. Maotai is seen as a status symbol in Chinese culture. 
Given Maotai's high commercial value and collection value, the company also engages in the development of anti-counterfeiting technology and the research and development of related products of the information industry. Kweichow Moutai became the first Chinese company since 2005 hit RMB 1,000 (about USD 146). As of 2022, it is the most expensive stock in China.
Moutai also has a presence outside of China. As of 2020, Moutai has 104 overseas distributors, covering many countries, regions, and important duty-free ports around the world. In 2020, foreign sales revenue is USD 381.5 M, accounting for 2.57% of total sales revenue.
Fast facts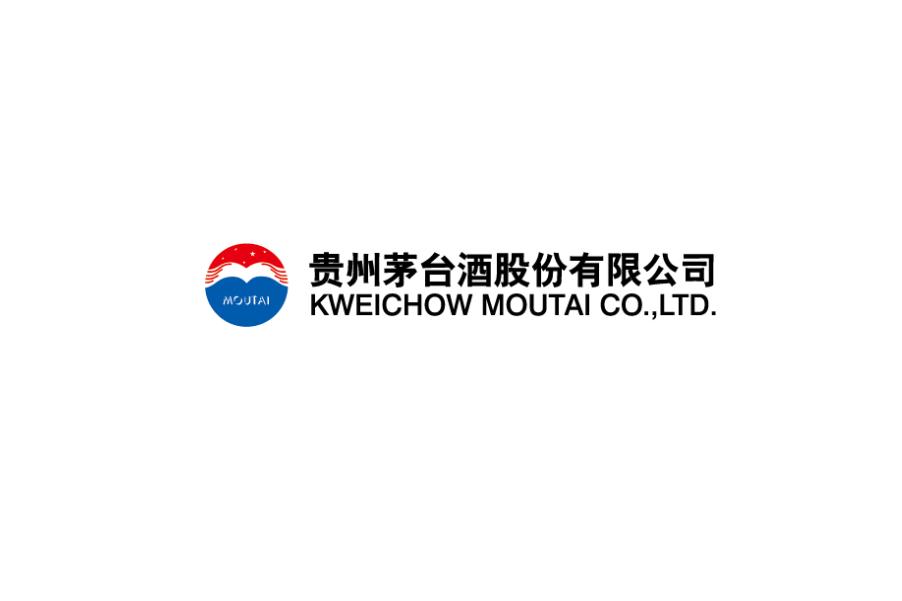 Full ENGLISH Name

Kweichow Moutai

Full Chinese Name

贵州茅台

WEBSITE

www.moutaichina.com

TICKER SYMBOL

600519.SS

Headquarters

Moutai Town, Renhuai City, Zunyi City, Guizhou Province

Year founded

1999

POINT OF CONTACT

Phone number: 0851-22386004 Email: mtmsk@126.com

COMPANY TYPE

Publicly Traded SOE

REGISTERED CAPITAL

USD 154.3 M

LEGAL REPRESENTATION

recjU5Xig789LOnCn

IPO DATE

2001 (SSE)
Ownership
| English Name | Chinese Name | Percent Ownership | Ultimate Beneficiary | Share Class |
| --- | --- | --- | --- | --- |
| China Guizhou Maotai Wine Factory Group | 中国贵州茅台酒厂(集团) | 54.00% | 56.21% | A-shares |
| HKSCC | 香港中央结算 | 7.05% | - | A-shares |
| Guizhou Province Guimin Development Investment | 贵州省国有资本运营 | 4.54% | 4.54% | A-shares |
| Guizhou Maotai Winery Group Technology Development Co. | 贵州茅台酒厂(集团)技术开发 | 2.21% | 2.21% | A-shares |
| Central Huijin Asset Management | 中央汇金资产管理有限责任 | 0.86% | 0.86% | A-shares |
| China Securities Finance | 中国证券金融 | 0.64% | 0.64% | A-shares |
| Bank of China Limited – China Merchants CSI Baijiu Index Graded Securities Investment Fund | 中国银行股份有限公司-招商中证白酒指数分级证券投资基金 | 0.59% | 0.59% | A-shares |
| Shenzhen Jinhui Rongsheng Wealth Management Co., Ltd.-Jinhui Rongsheng No. 3 Private Securities Investment Fund | 深圳市金汇荣盛财富管理有限公司-金汇荣盛三号私募证券投资基金 | 0.45% | - | A-shares |
| Shenzhen City Ruifeng Huibang Asset Management Limited-Ruifeng Huibang No. 3 Private Equity Securities Investment Fund | 珠海市瑞丰汇邦资产管理有限公司-瑞丰汇邦三号私募证券投资基金 | 0.41% | - | A-shares |
| Industrial and Commercial Bank of China Co., Ltd. – SSE 50 Exchange-traded Open-end Index Securities Investment Fund | 中国工商银行-上证50交易型开放式指数证券投资基金 | 0.36% | 0.36% | A-shares |
Subsidiaries
| English Name | Chinese Name | Percent Held |
| --- | --- | --- |
Leadership
| English Name | Chinese Name | Title |
| --- | --- | --- |
| Dīng Xióngjūn | 丁雄军 | Chairman |
| Lǐ Jìngrén | 李静仁 | Director |
| Fù Zhìgāng | 付志刚 | Director |
| Líu Shìzhòng | 刘世仲 | Director |
| Zhāng Jìngzhōng | 章靖忠 | Independent Director |
| Xǔ Dìngbō | 许定波 | Independent Director |
| Jiāng Guóhuá | 姜国华 | Independent Director |
| Shèng Léimíng | 盛雷鸣 | Independent Director |
| Guō Tiányǒng | 郭田勇 | Independent Director |
| Yóu Yàlín | 游亚林 | Chairman of the Supervisory Board |
Latest News
headline
date
source
tags