LONGi Green Energy Technology Co., Ltd.
隆基绿能科技股份有限公司
LONGi is committed to driving the transition of low-carbon energy, long focused on providing global customers with high-efficiency mono solar power generation solutions, and mainly specialized in the R&D, production and sales of mono ingots, wafers, cells and modules, in an effort to provide product and system solutions to development of centralized ground-mounting solar power systems and distributed roof-top solar power systems. 
LONGi, the world's largest solar-panel maker, is the latest in the industry to have shipments detained by U.S. customs as part of a crackdown by Washington over alleged human rights abuses in the Xinjiang region. It had 40.31 megawatts of modules detained from October 28 through November 3, 2021.
Fast facts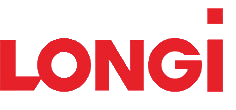 Full ENGLISH Name

LONGi

Full Chinese Name

隆基股份

WEBSITE

www.longigroup.com

TICKER SYMBOL

601012.SS

Headquarters

No. 388, Aerospace Middle Road, Chang'an District, Xi'an City

Year founded

2000

POINT OF CONTACT

Phone number: 029-81566863 Email: longi-board@longi.com

COMPANY TYPE

Publicly Traded

REGISTERED CAPITAL

USD 556.4 M

LEGAL REPRESENTATION

rec1kL7WFgM1715sy
Ownership
| English Name | Chinese Name | Percent Ownership | Ultimate Beneficiary | Share Class |
| --- | --- | --- | --- | --- |
| Lǐ Zhènguó | 李振国 | 14.08% | 14.08% | A-shares |
| HKSCC | 香港中央结算 | 12.51% | - | A-shares |
| Hillhouse Capital Management (China Value Fund) | 高瓴资本管理-中国价值基金 | 5.85% | 5.85% | A-shares |
| Lǐ Xǐyàn | 李喜燕 | 5.02% | 5.02% | A-shares |
| Shaanxi Coal Industry Company | 陕西煤业 | 3.79% | 3.79% | A-shares |
| Chén Fāshù | 陈发树 | 2.27% | 2.27% | A-shares |
| Lǐ Chūnān | 李春安 | 2.11% | 2.11% | A-shares |
| Zhōng Bǎoshēn | 钟宝申 | 1.66% | 1.66% | A-shares |
| Central Huijin Asset Management | 中央汇金资产管理有限责任 | 1.19% | 1.19% | A-shares |
| Industrial and Commercial Bank of China Co., Ltd. – SSE 50 Exchange-traded Open-end Index Securities Investment Fund | 中国工商银行-上证50交易型开放式指数证券投资基金 | 0.54% | 0.54% | A-shares |
Subsidiaries
| English Name | Chinese Name | Percent Held |
| --- | --- | --- |
Leadership
| English Name | Chinese Name | Title |
| --- | --- | --- |
| Qín Yǒngbō | 秦永波 | Chairman of the Supervisory Board |
| Zhōng Bǎoshēn | 钟宝申 | Chairman |
| Líu Xiǎodōng | 刘晓东 | Board Secretary |
| Yáng Xiǎopíng | 杨小平 | Statutory Auditor |
| Lǐ Zhènguó | 李振国 | Director |
| Líu Xuéwén | 刘学文 | Director |
| Fù Yǒngfēi | 付永飞 | Employee Supervisor |
| Wáng Zhìgāng | 王志刚 | Director |
| Bái Zhōngxué | 白忠学 | Director |
| Tián Yě | 田野 | Director |
Latest News
headline
date
source
tags