Xi highlights environmental protection in speech
Newsletter
A summary of the top news in Chinese politics and current affairs for October 18, 2017. Part of the daily SupChina newsletter, a convenient package of China's business, political, and cultural news delivered to your inbox for free. Subscribe here.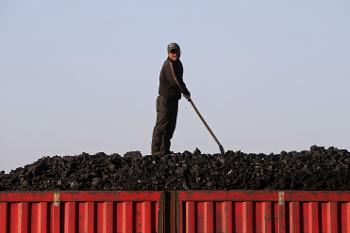 ---
Coverage of Xi Jinping's speech to China's 19th national congress on October 18 mostly focused, rightly, on topics such as authoritarian retrenchment, a push for global influence, and economic adjustments over market-based reforms. Somewhat lost has been the remarkable emphasis that the speech placed on environmental protection. Quartz has a good selection of quotes:
"Taking a driving seat in international cooperation to respond to climate change, China has become an important participant, contributor, and torchbearer in the global endeavor for ecological civilization," Xi said merely 15 minutes into his marathon three-and-a-half-hour speech.
Xi's remarks on environment were "couched in more emotional terms" than his predecessors', Quartz says, noting his urging to "cherish our environment as we cherish our own lives" and his comment that "Any harm we inflict on nature will eventually return to haunt us… this is a reality we have to face."
These words reflect a wave of increasingly serious crackdowns on polluting industries and specific firms as the country strives to shift to cleaner energy and reduce air, soil, and water pollution. Bloomberg additionally notes that Xi softened the usual economic growth targets, choosing not to specify a hard target for 2020 as his predecessor had done, and instead choosing a vaguer goal of building a "moderately prosperous society" by that time, signalling "higher attention to tasks such as curbing pollution."
In other recent environmental news:
Reuters reports that the China National Renewable Energy Centre and the Energy Research Institute of Academy of Macroeconomic Research warned that China may still need to toughen its renewable energy targets to meet commitments made in the Paris Agreement. Reuters also reports that the director of the National Development and Reform Commission's Energy Research Institute said that without policy change, the total shortfall for subsidies in renewable energy by 2020 will be 200 billion yuan ($30.2 billion).
But at the same time, an official at the National Energy Administration (NEA) said that he expects China to "solve the problem of renewable energy going to waste by 2020," and that the wind industry, at least, should be able to wean itself off of subsidies by 2022, according to Reuters.
---