Another Olympics, another online trolling war between China and Korea
Society & Culture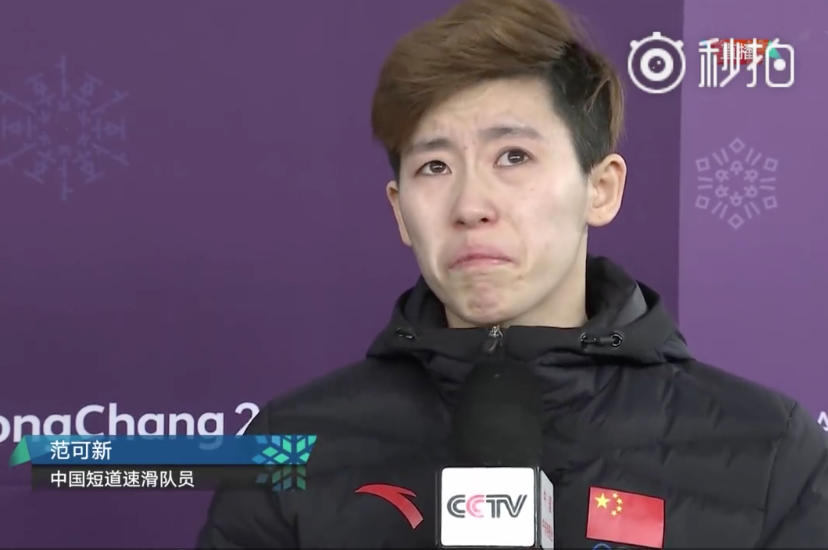 On February 13 at the 2018 Winter Olympics, the women's 500-meter and men's 1500-meter short-track speed skating finals concluded in PyeongChang, South Korea. Four Chinese athletes left the field with zero medals.
The bitter results were hard to swallow for Chinese sports fans, but what irritated them more was the fact that all of the four contenders were ousted from the Olympics for interfering with other athletes while skating.
Fan Kexin 范可新, a five-time world champion hoping to win China's fifth consecutive gold medal in the women's 500-meter event, was penalized for interference in the semifinals. A post-event interview captured her profound depression.
"I have done my best. I really, really wanted to compete in the final and to win the championship," the 24-year-old speed skater said while obviously attempting to hold back her tears. "But this is the Olympics. I grasped every opportunity I had and I did my best. The end is the end."
Fan didn't comment on her penalty, whereas the other athletes were more outspoken about the treatment they received in PyeongChang.
"It's a pity for me, but since South Korea is the host, I need to accept it," Han Tianyu 韩天宇 said to a reporter from CCTV.
Thepaper.cn described Fan's elimination as "four years' endeavors defeated by South Korea being the host," while China Youth Daily wrote, "Skating rinks in South Korea are extremely cold, but our blood is burning."
On February 13, Pear Video published a compilation of a few moments from previous speed-skating races when South Korean athletes made rule-breaking contacts with their Chinese counterparts, and called Tuesday evening the "darkest night for China's short-track speed skating."
Many Chinese internet users argued that Chinese skaters were treated unfairly by the referees at the Winter Olympics, who, they said, tended to turn a blind eye to South Korean athletes' interference while strictly punishing Chinese athletes. Some Chinese internet users flooded Raver, a South Korean sports site, to leave comments expressing their outrage.
Below are some typical comments left by Chinese netizens:
"You shameless people don't have any class. Having this year's Winter Olympics in your place is such an insult to the Games."
"Trash site."
"Yes, this is very PyeongChang-ish."
"Your biased referees are working hard today as always."
And of course, South Koreans fought back with hate comments toward China:
"We are from a different level. Let's sweep gold medals!"
Due to the onslaught of comments from China, Raver appeared to have temporarily closed new users' registration since February 13. Meanwhile, some Chinese netizens found that their accounts got suspended due to "abuse-suspicious locations" attached to their IP addresses.
Last week, the South China Morning Post reported that South Korea, in the aftermath of last year's frenetic disputes over THAAD, was hoping to attract more Chinese tourists with the charm of the Winter Olympics. The expectation, however, now seems to land nowhere, as the long-existing animosity between the two countries has been ignited again.
Also see:
PyeongChang Winter Olympics preview: For Team China, It's All About 2022