China is driving South Korea and Japan together
Politics & Current Affairs
The leaders of the Republic of Korea and Japan will dine on home-style fried rice in Tokyo tomorrow as they try to resolve their differences and deal with a rising China and a pugnacious North Korea.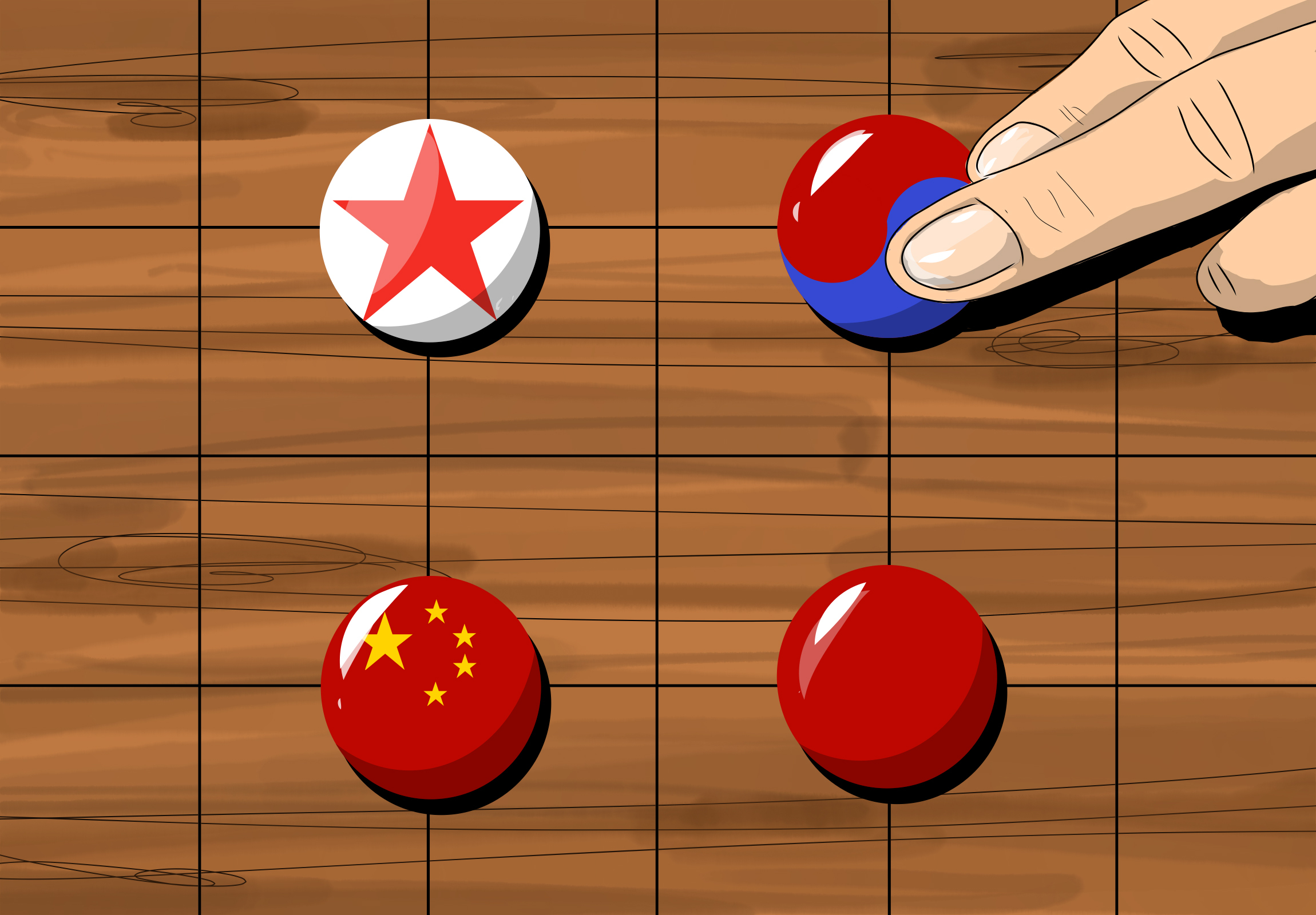 Japan and South Korea have made significant moves towards warmer ties, as the two regional rivals set aside long-standing historical disputes in an effort to stabilize supply chains and to counter North Korea and China.
South Korean President Yoon Suk Yeol will visit Tokyo tomorrow. Japanese Prime Minister Fumio Kishida will reportedly treat him to a plate of omurice — a popular home-cooked Japanese dish of fried rice topped with an omelet — after their planned meeting on Thursday.
Yoon's pivotal trip is aimed at resuming regular state visits between the two countries' top officials, which have been glaringly absent for over a decade. The two leaders are expected to restart security talks, which have been suspended since 2019.
Yoon also said in a written interview today that cooperation with Japan is critical to counter growing threats from North Korea, and to safeguard global supply chains. He earlier announced plans for talks to restore bilateral trade relations. "There is an increasing need for Korea and Japan to cooperate in this time of a polycrisis, with North Korean nuclear and missile threats escalating and global supply chains being disrupted," Yoon said. "We cannot afford to waste time while leaving strained Korea-Japan relations unattended.'
But while South Korea strengthens its security posture with Japan, the two nations must also manage their deep economic ties with China, their much larger neighbor and global powerhouse.
"Both Korea and Japan also have close economic ties with China respectively," Yoon said. "I believe that strengthening Korea-Japan cooperation will help our two countries advance economic relations with China in a stable manner."
Seoul takes a pivotal step to ease tensions with Japan
On March 6, Yoon moved to bridge a long-standing historical dispute with Japan, sparking some public backlash at home. Seoul announced that it would no longer demand that Japanese companies compensate Korean victims of wartime forced labor, opting instead to pay victims directly through a state-run foundation funded by private companies.
Although Japan and South Korea resumed diplomatic ties in 1965, the relationship has been "a cold peace." Multiple rounds of diplomacy have failed to resolve deep-rooted issues stemming from Japan's occupation of the Korean Peninsula between 1910 and 1945, including the forced sexual slavery of Korean women in Japanese military brothels. The two nations are also involved in a territorial dispute over a group of islets in the Sea of Japan, which are controlled by Seoul but claimed by Tokyo.
China's concern grows as U.S. allies grow close
China has been concerned over Seoul's shifting position ever since President Yoon took up office a year ago. Better ties between South Korea and Japan have left China wary that their cooperation would give the U.S. more clout in the region, amid growing tensions between the two world powers.
"From the South Korean government's perspective, they deem regional security in the face of an assertive China as trumping historic tensions between South Korea and Japan," Amy Chang, a former Harvard Belfer Center non-resident fellow, told The China Project today. "South Korean President Yoon's recent steps to address historic wrongs committed by Japan's colonization indicate cautious first steps to mending ties between the two countries. The two countries' leaders' first bilateral meeting in twelve years later this week is also a notable development in this recent thaw."
The recent moves to improve bilateral ties have signaled that better cooperation is now a greater priority for Seoul and Tokyo, both of which are regional allies to the United States.
U.S. President Joe Biden welcomed the deal as a "groundbreaking new chapter" between the two nations, and has reportedly lobbied hard to bring about Thursday's summit. The longstanding regional dispute has impeded Washington's efforts to present a united front against a more assertive China and North Korea.
"If relations [between Tokyo and Seoul] improve as a result, this may also pave the way for improved trilateral cooperation between the United States and its two regional allies in Northeast Asia, and facilitate diplomatic discussions on regional economic and security issues," Chang told The China Project.
Chinese state-run nationalistic tabloid Global Times hit back at Seoul's diplomatic niceties with Tokyo in a report and an op-ed, which accused South Korea of "sleepwalking" and warned against being a "pawn" of the U.S.
While South Korean officials have denied direct pressure from the Biden administration to warm their country's relationship with Tokyo, the moves are part of a broader effort to counter North Korea's nuclear buildup and manage its rivalry with China.
Seoul also announced plans to "proactively accelerate" its participation in the Quadrilateral Security Dialogue (QSD), the U.S.-led security group commonly known as the Quad. While South Korea is not yet a formal member of Quadp, which currently includes Australia, India, and Japan, China has often regarded the grouping as a provocative effort aimed at countering its influence in the region