South Korea's new president is a worry for Beijing
Foreign Affairs
South Koreans have elected conservative Yoon Suk-yeol as their new president, and his hard line on national security could tilt Seoul away from Beijing and much closer to Washington.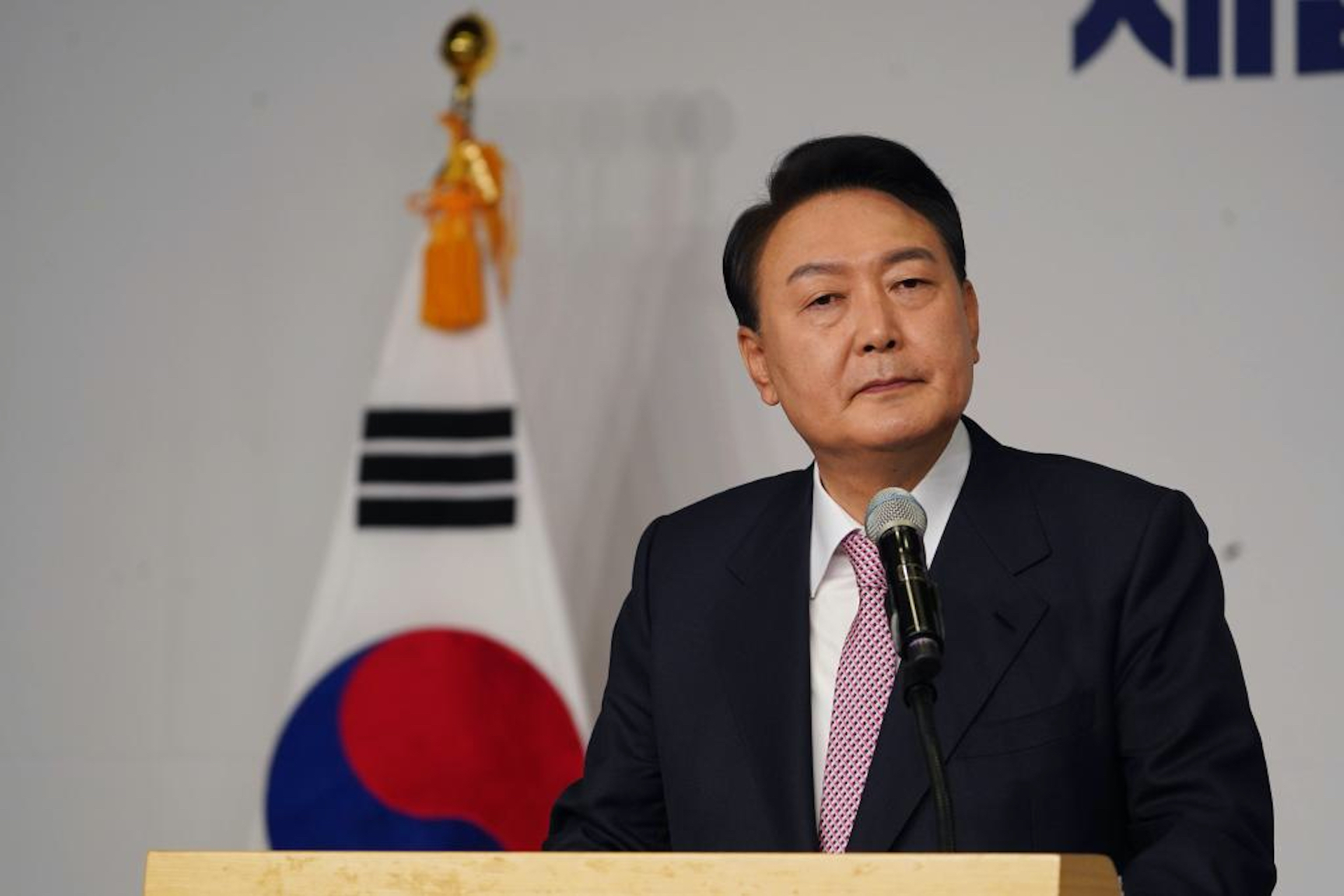 Yoon Suk-yeol, a political conservative from the People Power Party, narrowly beat out liberal ruling party candidate Lee Jae-myung to become South Korea's new president in a national election held yesterday. Yoon has openly criticized outgoing President Moon's approach to Beijing as too conciliatory, especially given rising anti-China sentiment in the nation, per National Public Radio.
Yoon has proposed a number of policies that China forcefully opposes, such as increased deployment of the U.S.-made THAAD missile system and more cooperation with "the Quad," a bloc that includes the United States, Japan, India, and Australia.
But at his press conference, Yoon only mentioned building a "mutually respectful relationship" with Beijing, and a "future-oriented" relationship with Tokyo.
Export-driven South Korea has struggled to straddle the growing trade rift between the United States and China:
China is South Korea's largest trading partner, accounting for 26.8% of the country's exports in 2018, compared with 12% for the U.S. However, the U.S. is a critical security partner against North Korea, and president-elect Yoon favors taking a tougher line on negotiations with its northern neighbor.
The U.S. ban on Chinese telecom giant Huawei in 2019 wedged South Korean firms like Samsung and SK Hynix, both of whom heavily rely on Huawei tech.
South Korea applied to join the Comprehensive and Progressive Agreement for Trans-Pacific Partnership (CPTPP) last year, after China's earlier bid to join it eased concerns that the move would strain ties with Beijing.
China news, weekly.
Sign up for The China Project's weekly newsletter, our free roundup of the most important China stories.
Yoon's election is a worrying sign for China that its Asian neighbor will veer toward "U.S.-led" interests, as tensions ramp up between Washington and Beijing.
Earlier last month, the U.S., Japan, and the Republic of Korea signed a joint statement for a "rules-based international order" in the Indo-Pacific. China accused the U.S. of seeking to build an "Indo-Pacific version of NATO" three days ago.
Australia signed a $717 million contract with South Korean defense company Hanwha last December, stoking concerns in Beijing that the two U.S. allies are strengthening ties.
Further south, Australia's right-wing rhetoric has also been leaning on anti-China sentiment amid an upcoming election, raising concerns particularly among the nation's large Chinese diaspora, per the New York Times. Canberra and Beijing ties have frosted over in the past few years.