Why the removal of presidential term limits shocked so many in China
Newsletter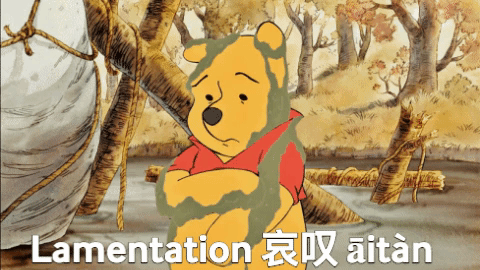 As you must be aware of by now, the Central Committee of the Communist Party of China (CPC) proposed a bunch of amendments to the country's constitution, notably the removal of the two term limit on the presidency that has been in place since the transition from Deng Xiaoping 邓小平 to Jiang Zemin 江泽民.
Yesterday we covered reactions to the news in China and abroad, and the censorship of all discussion about it (Access members, please click here for extended version).
PRI's The World radio program interviewed SupChina's Kaiser Kuo on his views on the significance of the news.
"Chinese people don't feel the same way as Westerners" was one criticism I received from two readers of our own coverage. That's often the case with issues that Westerners, and particularly Americans believe Chinese people should be indignant about, but which inspire no such feelings in the average Zhou. But based on conversations with Chinese friends, and my WeChat feed, I do not believe that is the case here.
Mo Zhixu 莫之许, a Guangzhou-resident and writer of dissenting essays, has published his thoughts on the news (in Chinese, or in translation on ChinaChange.) It's worth reading the whole thing, but this is the rub:
During the Party's 19th congress in November, 2017, no one in the new politburo standing committee appeared to be the potential successor of Xi Jinping, as Hu Jintao was to Jiang Zemin, and Xi Jinping was to Hu Jintao. People then already predicted that Xi Jinping would continue to stay in power after his term ends in five years.

Even though the proposed removal of term limit is only the dropping of the other shoe, it caused a huge stir. Since yesterday, one can sense a certain desperation in every chat group on WeChat; searches for "yi-min" (immigration) spiked, and people have been discussing which countries they can flee to…

…Xi Jinping's power and the political line he has pursued will now continue indefinitely. But more importantly, the basic assumptions about China's politics and economy, about the future of Xi Jinping, and about the prospects of reform, have all been punctured by this development. There are now no immediate prospects for change. This is why what was such an unsurprising announcement has led to such universal shock and lamentation.
Translation note: I would render the last phrase as "large-scale shock and lamentation."
What we talk about when we talk about reform
One of the difficulties in understanding the CPC and Xi Jinping's thinking is that much is lost in translation. Nowhere is that truer than the subject of "reform," which many observers say has stalled. But what does the Party mean when it says reform? Evan Feigenbaum of the Paulson Institute has written an excellent and useful explanation of what they mean in Beijing by 改革 gǎigé, or reform — it's certainly not what many analysts use the word to mean: A Chinese puzzle: Why economic "reform" in Xi's China has more meanings than market liberalization.
Black in China
After the broadcast of the racist skit on the Spring Festival Gala TV show earlier this month, we republished a commentary on it from Black Lives China, whose mission is "to capture the full breadth of the black experience in, around, and in relation to China." If you are interested in this subject, a reader recommended a book recently published by Earnshaw Books, which I've started reading and am enjoying: Black in China: A Black Man's Experience of Racism — in China and the United States. The author is Aaron A. Vessup, who moved from South-Central Los Angeles to Beijing, where he discovers he would prefer to be "black Chinese," not "black American."