Journalists worry about the South China Morning Post
Newsletter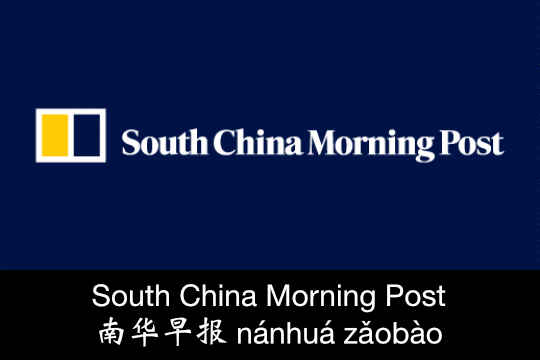 In 2015, Chinese ecommerce giant Alibaba announced that it would purchase the South China Morning Post, often called Hong Kong's English-language paper of record. The deal brought a huge infusion of cash to the venerable newspaper, but also many questions about whether the new owners would maintain the SCMP's editorial independence from Beijing.
This past weekend, the New York Times published a story about the SCMP (paywall) titled "A Hong Kong newspaper on a mission to promote China's soft power." Every day, says the Times, "the Post churns out dozens of articles about China, many of which seek to present a more positive view of the country," and adds that "critics say it is moving away from independent journalism and pioneering a new form of propaganda." The article also notes "at least one noticeable change since the sale: an outpouring of coverage of Alibaba and its leader, Jack Ma 马云, one of China's richest men."
The article gives plenty of space to SCMP staffers to defend their work, but readers who have no context for the story might be put off more than they should. The SCMP's value among foreign correspondents who cover China is widely recognized; here are a few tweets (slightly edited for clarity):
Finally, if you'd like to hear about the SCMP from Gary Liu, the technology entrepreneur who was appointed CEO after the Alibaba acquisition, we interviewed him a few months ago on the Sinica Podcast.
'Trade wars of 2018 have just begun'
CNN reports: "The Chinese government said that tariffs on about $3 billion worth of U.S. imports are going into effect Monday, hitting 128 products ranging from pork, meat and fruit to steel pipes."
Whitney Duan: Prelude to a takedown of former premier Wen Jiabao?
In February, the New York Times reported (paywall) that Whitney Duan 段伟红, 49, "who set up companies with relatives of Wen Jiabao 温家宝, China's prime minister from 2003-13, was detained before a Communist Party congress last year, according to three friends and business associates." Earlier today, financial magazine Caixin published a story that confirmed Duan's detention and said her case was connected to Sun Zhengcai 孙政才, former Party boss of Chongqing, who was placed under investigation for corruption last year.
In response, Mike Forsythe, the New York Times reporter who has conducted multiple investigations into the business affairs of senior officials and their families, tweeted: "The news isn't that Whitney Duan is missing (NYT reported that in early Feb), it is that Caixin, the premier mainland news org with well-known ties to some top officials, is reporting it." Separately, Forsythe tweeted that the Caixin article, because of the companies mentioned, "seems more focused on [the] Wen family." The Caixin story was swiftly deleted. You can still see it in the form of screenshots posted to Twitter by China-watcher Bill Bishop.
Duan is clearly in trouble. How her fall will play out — and if she'll take Wen Jiabao's family down with her — could become one of the most interesting stories of 2018. On the other hand, Duan could simply disappear into a memory hole, and we may never know what has been going on.
Chinese-American journalist investigates her family history in Beijing
Here's a delightful Twitter thread from Te-Ping Chen of the Wall Street Journal's Beijing bureau about discovering "a cache of letters" written by her great-grandmother to her grandmother "from the 1930s to the 1950s." She discovered that her great-grandfather was "one of China's earliest newspapermen, a journalist with the English-language 北京导报 [běijīng dǎobào], or Peking Leader." A personal connection for me: My wife and I held our wedding two doors down from Chen's great-grandmother's home at 57 Shijia Hutong in Beijing.
1/ I wanted to share a story about something kind of wonderful that happened yesterday. Backstory: I grew up in Oakland, Calif., not knowing really anything about my mother's family — she was an only child (born in NYC) & my grandparents died before I was born.

— Te-Ping Chen (@tepingchen) April 2, 2018