Filling Hong Kong's black hole — Q&A with Shirley Leung
Politics & Current Affairs
Shirley Leung was a reporter for the critical Hong Kong tabloid Apple Daily until the territory's new National Security Law killed it. But she's back on the Hong Kong reporting beat with Photon Media, a Taiwan-based startup dedicated to covering Hong Kong local news.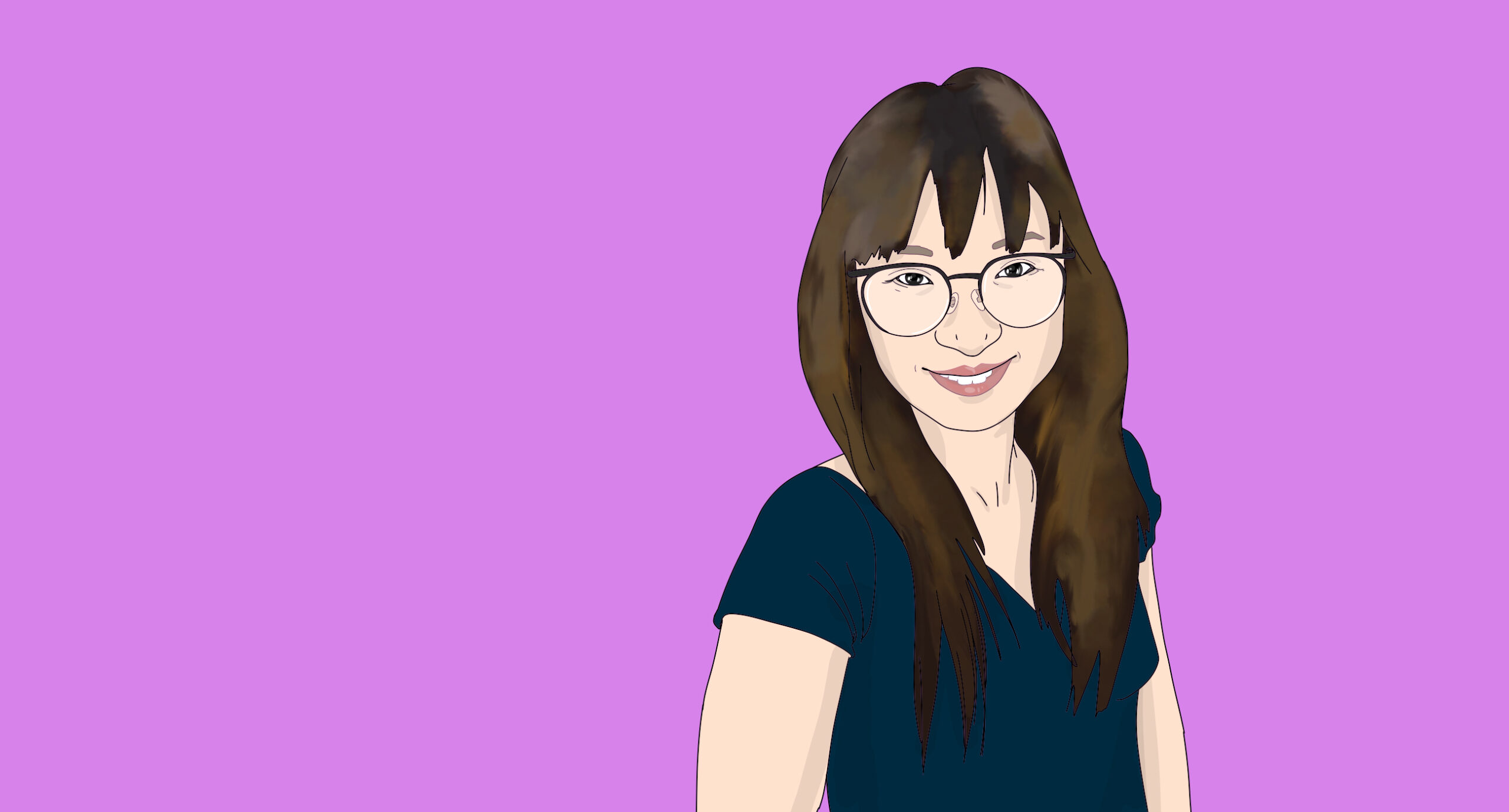 Shirley Ka Lai Leung (梁嘉麗 Liáng Jiālì) was a reporter for Hong Kong's critical tabloid, Apple Daily.
On June 30, 2020, Beijing imposed a National Security Law on the territory. By December, Hong Kong police had arrested the tycoon publisher of Apple Daily, Jimmy Lai (黎智英 Lí Zhìyīng), on vague national security charges. On June 23, 2021, Apple Daily was forced to close after multiple blows from the government and police. By the end of the year, there were no critical voices left in Chinese-language media in Hong Kong, and anyone opposed to Beijing's policies had either gone quiet, gone to jail, or gone into exile.
Hoping to give voice to the newly voiceless, Shirley Leung went to Taiwan, and in April launched a new media company dedicated to covering Hong Kong local news from a critical perspective: Photon Media (光傳媒 guāng chuánméi, or gwong1 cyun4 mui4 in Cantonese).
I chatted with Shirley last week by video call. This is a lightly edited, abridged transcript of our conversation.
—Jeremy Goldkorn
---
Who's behind Photon Media? How did you start it, and what is your mission?
We started at the beginning of this year. We are a group of reporters who worked at Apple Daily and Stand News, but both news agencies were closed down by the Hong Kong government in the last two years.
So, a few of us gathered together and we tried to open a new platform, reporting Hong Kong local news. We're now in Taipei, and we report mainly Hong Kong local news. We launched on April 11.
Where is your focus?
There are a few areas that we are interested in. The first one is the National Security Law, anything about the National Security Law. For example, how the law affects policy making, Hong Kong people, people from all around the world, Hong Kong exiles, how they're affected or how they see the National Security Law.
The extensions of it, for example, these two days, we've been talking about the reform of the district council elections in Hong Kong, which means that you have to be patriotic to the P.R.C. to be one of the candidates, to participate in the district council.
We're interested in press freedom, freedom of speech, and freedom of demonstration. Usually, every year, in Hong Kong, we have the Labor Day rally. For two years, we didn't [because of the pandemic] but after COVID-19, the government said, "Oh, everything is like going back to normal now in Hong Kong," but now it is very difficult to get permission to have a demonstration in Hong Kong.
We seldom report on news that happens in different parts of the world. We want to focus on Hong Kong local news.
Hong Kong doesn't yet have a Great Firewall. The site is accessible in Hong Kong, right?
Still accessible. Yeah.
Do you have an idea of where your readers are?
Yes, primarily, from our statistics from Facebook, because Facebook is one of our major platforms, 80% is from Hong Kong, aged 35 to 44. Yeah. And then another 20% may be from Taiwan, the U.K., and some other parts of the world.
Is Photon Media a nonprofit?
This is a nonprofit. So, we started with seed funding. We haven't launched a Patreon or used other crowdfunding methods to raise money. We are still relying on the startup seed fund, but in the future, I guess we will launch something like Patreon or crowdfunding.
How difficult is it to actually do reporting now? In this environment, where everybody's very justifiably worried about getting in trouble if they are in Hong Kong?
Well, we don't have any reporters in Hong Kong because of the security problem. We don't want to risk anybody's life in Hong Kong.
All of our reporters are in Taiwan now, and all of them are anonymous except me. This is a security measure that we have to do, and we have to be really careful.
It is quite difficult. There are so many people in exile, or they're not in Hong Kong anymore. In the past, they may have been lawmakers, or members of civil society, but they were forced to leave Hong Kong because of the National Security Law or some other reason.
We want to bring their voices back to mainstream Hong Kong media.
But because we focus on Hong Kong local news, we also have to find interviewees in Hong Kong very frequently, every day, in fact. We have encountered quite a lot of difficulty…people in Hong Kong might not be comfortable being interviewed by overseas media because they think it could be dangerous to talk to you because you're overseas. Under the National Security Law, one of the rules is about "collusion with foreign powers."
So, yeah.
They're worried Photon Media will be seen as a hostile foreign power?
Yeah.
Shirley, what gives you the confidence to use your own name, and why have you personally decided to be visible?
I think, as a news agency, accountability and legitimacy are very important. If you want people to be confident in your platform, someone has to be visible.
For me, personally, after Apple Daily, I've been working as an independent journalist, and I have used my real name to do it. So, I'd already crossed the boundary, or the line of fear. If I'm being wanted by the police or by the government, then I'm already on the list.
Sǐ zhū bùpà kāishuǐ téng! 死猪不怕开水疼
I don't know if you say that in Cantonese, a dead pig doesn't worry about being scalded by boiling water!
Yes, exactly.
If you succeed in your mission, what will you count as success for Photon?
If we can grow to a certain size, then we can do proper Hong Kong local news in a proper way and in a certain quantity and in good quality.
After the closure of Apple Daily and Stand News, there was a very huge black hole. Not even a gap, but a very big black hole — and no one to fill in. Mainstream media in Hong Kong, they cannot fill the gap. And they're shrinking themselves. There's self-censorship, or they're just reporting what the government says, or the pro-Beijing viewpoint. They don't dare to report on or to ask for comments from people in the democratic side of the political spectrum politically.
I think that's a very big black hole. My vision is that we want to fill in as much as we can.
And I always think that we can be, how should I say? A lead. Not a lead, but if somebody sees, oh, Photon is doing well, maybe they can do it as well. And then more people will join in, more news companies will be established, and I think that's healthy. That would be good.
My last question is about your recent special called Song of the Exiles.
You profiled six Hongkongers abroad (1, 2, 3, 4, 5, 6). What should we know about the experience of Hongkongers who are now in exile because of developments in the last few years?
The Hong Kong exile group is very new. It started after the National Security Law. So, it's maybe two or three years. Everybody is trying to do what they want to do and everybody's still finding their way.
They are very conscious about what they're doing, how they could help Hong Kong on the road to democratization, or how to face the world and tell the story of Hong Kong, or help political prisoners in Hong Kong.
It's an evolution for them individually and as a community. The idea of a Hong Kong community, a Hong Kong identity, is still very new. In the past, we'd say we were Chinese, we'd go to the Chinatowns abroad. But now, certainly for these few years, we have our own identity. We identify ourselves as Hongkongers.
Some have started Hong Kong community centers, or they're very conscious about gathering Hong Kong people together, instead of in a big group of, say, Chinese or Asians. This self-awareness of identity is very new for Hong Kong exiles and it's still evolving.