Huawei takes another punch to the gut in D.C.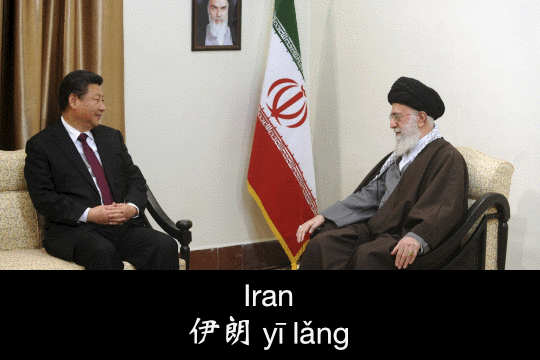 The Justice Department is investigating whether Huawei Technologies Co. violated U.S. sanctions related to Iran, according to people familiar with the matter—opening a new avenue of scrutiny amid wider national-security concerns over the Chinese cellular-electronics giant.
Huawei is the leading Chinese telecom equipment and mobile handset manufacturer that American legislators love to hate. As trade tensions between the U.S. and China ratchet up, Huawei is naturally in the crosshairs of all the gun sights of Washington, D.C.
The Wall Street Journal says it's "unclear" how much progress the investigation has made, and what exactly is being investigated.
But the mere existence of such a probe "raises the stakes for Huawei, which is facing a series of moves by Washington to diminish its already-limited business dealings in the U.S." Legal penalties in America may also affect Huawei's business in Europe.
If Huawei intentionally violated American export laws, it "could face additional criminal penalties, the imposition of a corporate monitor or the prosecution of individuals who may have been involved in the alleged illicit activity, among other potential consequences," according to the Wall Street Journal.
ZTE, the other big Chinese telecom hardware company, last year paid $892 million in U.S. sanctions-related fines. On April 16, the U.S. Department of Commerce banned American firms from selling parts and software to ZTE for seven years, citing "ZTE's violation of an agreement on punishing employees that was reached after it was caught illegally shipping U.S. goods to Iran."
Huawei and ZTE together have less than 1 percent of the market share of U.S. cellular and landline network equipment.
"That pleases me, although it's not zero… And that's where I'd like to get it," said U.S. Senator Tom Cotton (a Republican from Arkansas), according to the Wall Street Journal.
The tech and telecom wars are on. My question today is: Which American company in China will suffer the consequences of retaliation first? Apple? Microsoft? Qualcomm? GE? Tesla? GM and Ford? IBM? Honeywell? Xi Jinping's economic war room is undoubtedly taking names.
See also these Bloomberg stories: China invites foreign cash to build a world-class chip industry and Jack Ma says nations need tech to sidestep U.S. grip.