Made in China 2025: The domestic tech plan that sparked an international backlash
One Chinese policy connects a number of American complaints about China's economic practices, and has come to represent the true heart of the U.S.-China trade war: the Made in China 2025 initiative.
Quick facts on China's plan to rule the high-tech world
Made in China 2025 (中国制造 2025 zhōngguózhìzào èr líng èr wǔ) is a strategic plan announced by Chinese Premier Li Keqiang in May 2015, aimed at increasing China's competitiveness in cutting-edge industries and moving the country's manufactured goods up the value chain.
China wants to cut its reliance on foreign technology, and a core goal of Made in China 2025 is to increase the domestic content of core materials to 40 percent by 2020 and to 70 percent by 2025.
Chinese officials argue that Made in China 2025 is in line with World Trade Organization (WTO) rules, since the plan is technically open to foreign participation, transparent, and defined by "instructive" rather than mandatory targets.
American officials and many foreign companies see the initiative as predatory, and rail against the Made in China 2025 plan because of long-standing grievances against the Chinese government for alleged intellectual property (IP) theft, coerced (or nearly coerced) technology transfer, and China's stubbornly protectionist market.
Made in China 2025 stands at the heart of the trade war between the U.S. and China, while also quickly becoming a symbol of growing nationalism within China.
Made in China 2025 and the U.S.-China trade war
Never mind Donald Trump's bluster about the trade deficit. If the trade war were as simple as the bottom line of a balance sheet — a number that economists overwhelmingly consider to be irrelevant to the "fairness" of trade — then the dispute could have ended with China's reported offer in early June 2018 to buy $70 billion in additional American goods in a year.
That offer was rejected out of hand because it failed to address the core issues for Washington: alleged IP theft, coerced technology transfer, and Chinese market protectionism. Trump may not personally mention these issues as much as the flashy $500 billion deficit figure, but the trade advisers surrounding him talk incessantly about them. When Trump announced on June 18 that he would increase the scope of tariffed Chinese goods from $50 billion to $250 billion, and potentially even $450 billion, he cited these broader grievances.
One Chinese policy connects all of these American complaints, and has come to represent the true heart of the U.S.-China trade war: the Made in China 2025 initiative.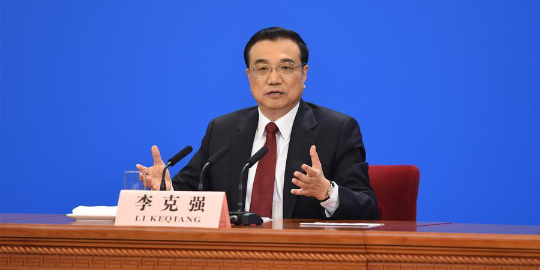 What is Made in China 2025?
Chinese Premier Li Keqiang announced the Made in China 2025 initiative in 2015. It was inspired by Germany's Industry 4.0 plan for intelligent manufacturing industries, but according to analysis from the Center for Strategic and International Studies (CSIS), Made in China 2025 is "far broader." The plan seeks to raise the domestic content of core components and materials to 40 percent by 2020 and 70 percent by 2025. In other words, the initiative is a road map for China to encourage indigenous innovation in cutting-edge industries, and it seeks to increase China's competency in high-tech industries, move the country's products up the value chain, and eventually help China escape the so-called "middle-income trap" that other developing countries have complained of.
Made in China 2025 targets 10 industries:
New advanced information technology, including artificial intelligence and quantum computing
Automated machine tools and robotics
Aerospace and aeronautical equipment
Maritime equipment and high-tech shipping
Modern rail transport equipment
Self-driving and new-energy vehicles
Power equipment
Agricultural equipment
New materials
 Biopharma and advanced medical products
For the first couple of years, this initiative flew under the radar of policymakers in Washington and elsewhere. But every year since its announcement, consensus has grown around the idea that the plan constitutes a competitive threat to European and American industries. As Matt Sheehan at MacroPolo writes:
"If Made in China 2025 were to generally succeed, it would do for high-tech manufacturing what China did to low-cost manufacturing in the preceding two decades: vacuuming up a huge portion of global production and concentrating it in mainland China."
Lorand Laskai at the Council on Foreign Relations further argues:
"China's intention through Made in China 2025 is not so much to join the ranks of high-tech economies like Germany, the United States, South Korea, and Japan, as much as replace them altogether."
Made in China 2025 has set the non-binding targets in three phases: Phase I (2015–2025), Phase II (2025–2035), and Phase III (2035–2045). The long-term ambition of the plan has by itself also set off alarm bells in the West, as influential beltway media outlets like Axios have seen the far-off targets and concluded, "While America dawdles and bickers, China is thinking long-term."
Beijing has very recently toned down its publicity of Made in China 2025, Reuters reports, in response to the international panic about the plan.
How does Made in China 2025 work?
China's main specified method for achieving Made in China 2025's goals is to pump up its investments in critical high-tech sectors currently dominated by the United States and Europe. According to the research firm CB Insights, Chinese investments in U.S. tech startups totaled $2.3 billion in 2014, but skyrocketed to $9.9 billion in 2015, the year Made in China 2025 was announced. Politico states, "These amounts dipped the following year, but analysts say China's appetite to buy U.S. firms and technology is still strong." In 2017, there were 165 Chinese-backed deals closed with American startups, only 12 percent less than the 2015 peak.

China's tech titans Baidu, Alibaba, and Tencent (known as BAT) are at the forefront of the acquisitions around the globe. Forbes explains, "The three companies have accounted for more than half or $25.1 billion of the total $44 billion invested by China companies in U.S. technology businesses over the past five years." Although about three-quarters of China's tech investment still reside in Asia, U.S. companies — especially in Silicon Valley — remain on top of China's acquisition agenda. Tencent, the largest China-to-U.S. tech investor, inked $11.5 billion in deals last year. Its investment projects include Uber, Tesla, and mobile gaming studio Riot Games. Facing increasing pressure and resistance from the U.S. and Europe when it comes to buying up foreign technology, China's tech giants on American turf are becoming more focused and strategic about building a base back home while expanding into new territory, writes Rebecca A. Fannin, founder of the research group Silicon Dragon.
Markets also play a crucial role in Made in China 2025. As mentioned by CSIS, although the state has played a significant role by utilizing financial and fiscal tools, and supporting manufacturing innovation centers, Made in China 2025 also calls for relying on market institutions, strengthening intellectual property rights protection for small- and medium-sized enterprises (SMEs), and using IP effectively in business strategy. Made in China 2025 also allows and encourages firms to declare new technology standards that could either fit into or replace international ones — an often overlooked area of international technology competition.
Arguments for why Made in China 2025 is a threat
China is stealing the technological know-how it desires
Long before the Trump era, American officials accused China of stealing hundreds of billions in IP from U.S. firms. The document that you need to read to understand the current administration's position on this is a scathing 200-page report that the United States Trade Representative published on March 22, Findings of the Investigation Into China's Acts, Policies, and Practices Related to Technology Transfer, Intellectual Property, and Innovation Under Section 301 of the Trade Act of 1904, detailing a litany of abuses.
The "Section 301" report, as it is known, accuses China of stealing trade secrets, especially the core technologies it desires, using cyberespionage to strike "U.S. commercial networks in line with Chinese industrial policy goals." It also details how, by China keeping strict market access rules for foreign companies, requiring joint ventures between foreign and local firms, and mandating shared intellectual property between foreign and local partners, American officials became increasingly convinced that the true intention of Made in China 2025 is to use the disguise of an "open market" to steal intellectual property from foreign firms.
China is not looking for a "win-win" in trade relations
The goals of achieving "self-reliance" and becoming a "manufacturing superpower" have been treated with suspicion by Western analysts. According to the Council on Foreign Relations, "China's intention through Made in China 2025 is not so much to join the ranks of high-tech economies like Germany, the United States, South Korea, and Japan, as much as replace them altogether." The same report adds, "That could be a problem for countries that rely on exporting high-tech products or the global supply chain for high-tech components."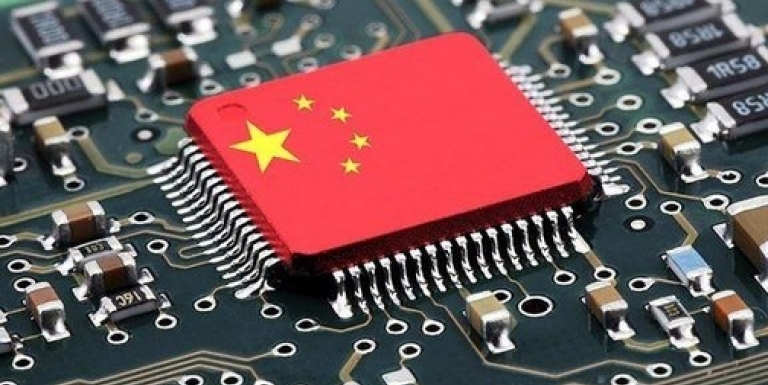 China is violating WTO rules
Foreign governments and media have criticized Made in China 2025 as violating Beijing's pledge to the World Trade Organization to fairly engage in global competition and multilateralism. Foreign governments believe that even the more anodyne aspects of the plan, such as subsidizing companies working on artificial intelligence, could constitute unfair competition because China's progress would be driven by the state's heavy hand, rather than a free market.
If China's intentions are indeed as described by Lorand Laskai at the Council on Foreign Relations — "subsuming the entire global high-tech supply chain through subsidizing domestic industry and mercantilist industrial policies" — that would clearly violate WTO free trade agreements.
The plan isn't actually open to foreign firms
Despite Beijing's welcoming proclamations, foreign companies aren't feeling the love of Made in China 2025. A recent survey of 532 European companies in China found that 58 percent of them haven't been able to participate in the Made in China 2025 initiative, and substantial numbers said they saw the initiative as driving discrimination against foreign firms. Also, 19 percent "felt compelled to transfer technology in exchange for market access" despite Chinese partners insisting that it isn't required, the AP reports.
Arguments for why Made in China 2025 is not a threat
The strategy is transparent and open, and it protects intellectual property
Defenses of Made in China 2025 come primarily, though not entirely, from Chinese state media and officials.
Chinese state media Xinhua claims Made in China 2025 is strictly in line with WTO rules. Wang Shouwen 王受文, the vice minister of commerce, states that Made in China 2025 is "transparent, open, and non-discriminatory," and that "not only Chinese companies but also foreign firms can participate in it."
Vice Finance Minister Zhu Guangyao 朱光耀 was quoted in Reuters boasting of China's gradual market opening, saying, "(China is) formulating a timetable and road map for financial sector reform and opening up." He added that China had made big strides in the field of intellectual property with a focus on talent and innovation, instead of achieving dominant and hegemon status. China, he said, will place intellectual property protection as a top priority in its innovation-driven development, and it should not post any threat toward Western firms or governments. If anything, it would only create more common ground between China and Western societies, especially with the United States.
This is China's way of escaping the "middle-income trap"
"The tendency of capital to flow out of real economy should be regarded as a warning sign that 'Made in China' products need transformation and upgrading," argues Xin Guobin 辛国斌, vice minister from the Ministry of Industry and Information Technology (MIIT). According to the PRC State Council, China is seeking to upgrade its manufacturing sector to meet increasing demand from domestic consumers, meaning "the initiative aims to achieve breakthroughs in the manufacturing sector and boost the country's competitiveness from a 'world factory' to a true manufacturing power, encompassing design to production."
The Chinese government has carried out an array of measures, such as supply-side structural reform, which focuses on increasing high-tech production while reducing low-end capacity, along with support for innovation and sustainable development. The argument is that Made in China 2025 is no more than a domestic policy to elevate Chinese manufacturing to global levels, not one based on achieving market dominance, and that therefore U.S. hand-wringing over the issue is unwarranted.
Many scholars have pointed out that Made in China 2025 is aimed at helping China avoid "premature deindustrialization." The term, coined by Harvard University economist Dani Rodrik, refers to the situation when a country begins to lose its manufacturing jobs without getting rich first. Richard Kozul-Wright and Daniel Poon, two senior UN officials, defend Made in China 2025 on these grounds, and argue that the claims of China being an "old-school top-down mercantilist" in its "practices and import-substitution policies" have overlooked the reality of the country's active experimentation with industrial and financial policies. Instead of China posing a threat, they believe it "may hold valuable lessons for policy evaluation and innovation elsewhere."
The Economist last year argued against the idea that the "middle-income trap" is deterministic, but the specter of economic stagnation for China after decades of spectacular growth clearly haunts Chinese officials nonetheless: "In 2015 Lou Jiwei, then China's finance minister, said that his country had a 50% chance of falling into the trap in the next five to ten years."
Increasing domestic innovation is essential for China's future
Even apart from the goal of escaping the so-called "middle-income trap," there is a growing sense of urgency in China to stop relying on foreign technology in its supply chains, and a growing sense of national pride in domestic tech companies. Made in China 2025 dovetails perfectly with this insistence on self-reliance, which is promoted of course by top officials, including Xi Jinping, but is also broadly popular among the public.
Li Yuan, a tech columnist at the New York Times, notes that the recent near-shutdown of telecom giant ZTE could be seen as a "Sputnik moment" for China because as long as the country still imports 90 percent of its semiconductor components, its technological prosperity is "built on sand." China Daily wrote, "The ZTE case should remind China's decision-makers of the urgency to become self-sufficient in core technologies." Before Donald Trump put his kid gloves on for the Chinese telecom company, the U.S. Commerce Department had announced it would punish the company for violating sanctions on Iran and North Korea by cutting off the 25 to 30 percent of its supply chain that comes from America.
Ma Tianjie, an insightful commentator on Chinese public opinion, wrote on his blog, Chublic Opinion, that Chinese netizens have been more confrontational compared with state officials when it comes to trade disputes. He explains:
"The trade war creates a rare spectacle of a massive internet debate on China's industrial and trade policies, through which one gets a glimpse of the public foundation for China's own brand of economic nationalism that is growing into an integral component of the increasingly prominent 'national rejuvenation' narrative."
China's economic "mastermind" and new vice premier, Liu He 刘鹤, prior to his first visit to the United States in early May, signaled that China will not back down on industrial policy, especially Made in China 2025. The Chinese Ministry of Commerce has also declared how it sees foreign pushback on Made in China 2025 — as "attempts to curb China's development," to be met with punishment against U.S. firms if Washington sabotages the plan.
Further reading on trade and tech tensions:
—Research for this explainer was done by Amy Tianyi Zhao.