Didi reeling amid public anger after second female passenger murdered in three months
Society & Culture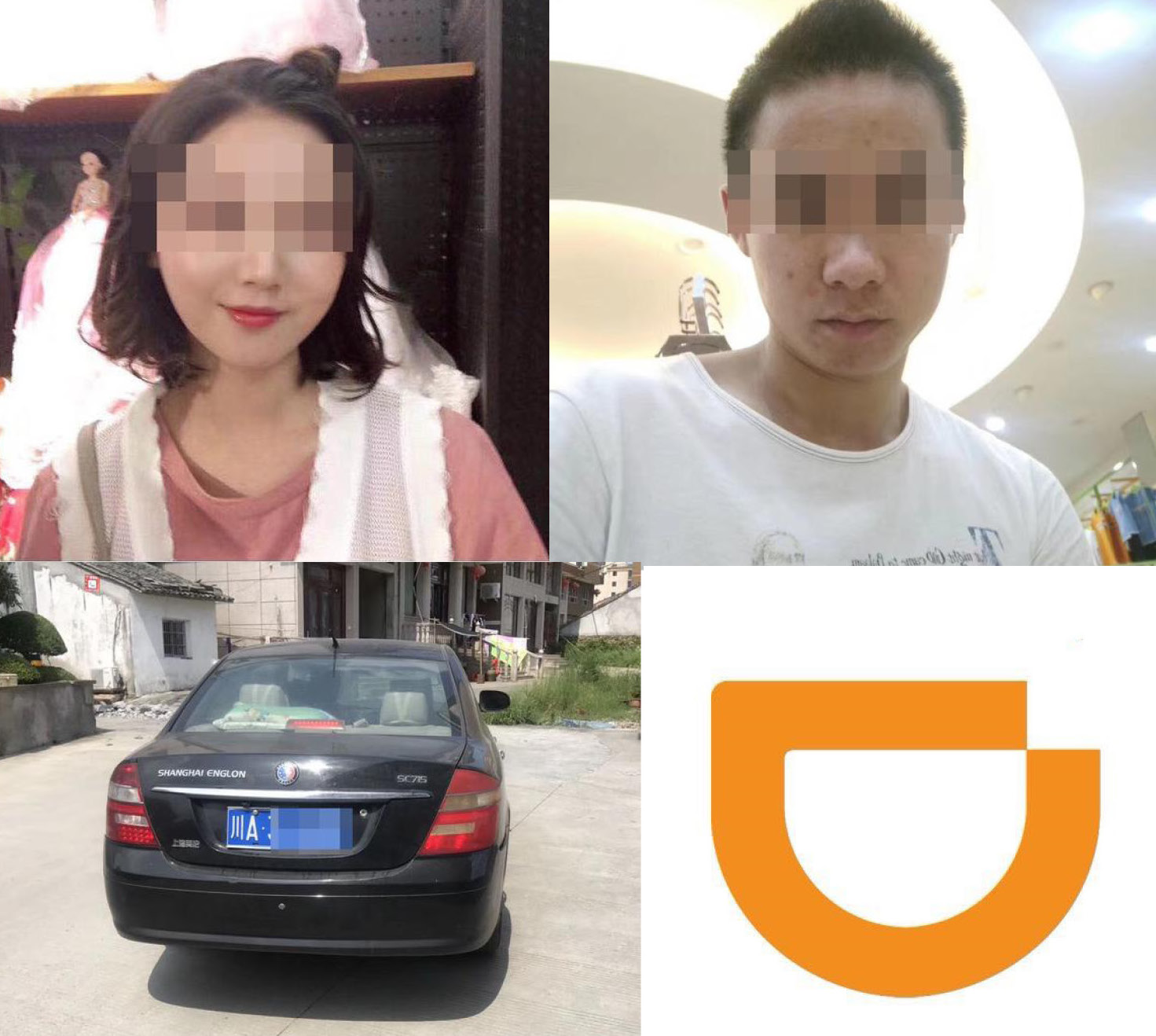 Over the weekend, the reported rape and murder of a Didi Chuxing passenger — the second such incident in three months — has left China's largest ride-hailing app reeling amid public anger. Didi has fired two executives and once again suspended Hitch, its carpooling service, but many are saying these actions are too little, too late.
On Friday, a woman surnamed Zhao 赵 reportedly boarded a car around 1 pm in the eastern Chinese city of Yueqing 乐清, Zhejiang Province. Local police reported on its microblog on Saturday that about an hour later, at 2 pm, Zhao sent a message to a friend that read, "Help," before going silent.
Around 4 am on Saturday, Zhao's Didi driver, a 27-year-old surnamed Zhong 钟, was arrested by police and admitted to raping and killing his passenger. The victim's body has since been found below a mountainside road. Other disturbing details have since trickled out. As summarized by the New York Times:
A friend of the slain woman said on Weibo that they had called Didi's customer service hotline seven times, to no avail. Another friend went to a police station in Wenzhou. When officers tried to contact Didi, the company said that their request would take about three to four hours, the Wenzhou police said.
Earlier in May, Li Mingzhu 李明珠, a 21-year-old flight attendant, was raped and murdered by a Didi driver during a late-night ride in Zhengzhou, Henan Province. Didi's response was to temporarily suspend Hitch before bringing it back for same-gender rides only.
After this latest incident, a Sina Weibo user who goes by @小剑老师 entered a Didi group on the messaging app QQ, and posted screenshots of conversations between drivers he describes as having "criminal potential." "Come look at this, Didi customer service," he wrote.
According to the screenshots, some Didi drivers bragged about posting pictures of their passengers without their consent. Others weren't shy about commenting on the physical appearance of their passengers. @小剑老师 claims that there were also unblurred photos of the victim, Zhao.
In one particularly disturbing exchange, one driver says, "Really want to rape her," to which two separate replies read: "On-the-scene rape" and "Just say the passenger seduced you."
(They also said more graphic things.)
When those in the group found out about @小剑老师's post, one driver threatened to beat him to death:
@小剑老师's Weibo post has been liked more than 340,000 times, with more than 16,000 comments and 150,000 shares. Many users even offered to protect @小剑老师 from those who might threaten him.
"I think it's clear that Chinese women are still abused and under danger," said Weibo user @長滨友梨奈_坂道AKB_.
Didi's failure to act
The New York Times reports:
At least 53 women have been raped or sexually harassed by Didi drivers in the past four years, Southern Weekly, a newspaper based in Guangzhou, reported, citing news reports and court documents. Caixin, a weekly business publication, found at least 14 rape cases involving Didi, citing court documents.
Weibo user@豆豆-lin claimed that she was harassed by the same driver, Zhong, but luckily was able to escape. She said she filed complaints about the driver's behavior but did not get the attention of Didi's customer service.
The company may have larger issues with its identity verification system. Didi has 21 million registered drivers, of which 2.6 million earn on average more than 170 RMB ($25) per day, according to Sina. Drivers who don't have the necessary paperwork — who have expired licenses or the improper license plate, for instance — can just buy it from a third-party source.
Here is one such third-party vendor:
"I think everyone's heard the story of the rape and murder of the flight attendant," the vendor is screenshotted as saying. "For all of you who've come to me to forge fake credentials, I hope you've learned your lesson: take care of the thing in your pants and don't do stupid things that grab the attention of the entire country.
"I encourage you all to hook up with female passengers as you're seeking work and earning money, have car sex and let loose, enrich your lives. But they need to be fucking willing. Flirt only if you can flirt, hook up only if you can hook up, don't do anything retarded. Always remember, mind your dicks."
According to a press release from the Beijing Haidian District Court in May — as pointed out by Sohu on Sunday — Didi has been cited in many cases of assault, robbery, and attempted rape. The court revealed that some Didi drivers have criminal records. It gave three examples of such drivers, including one, surnamed Song 宋, who threatened to kill a passenger after having an argument with him.
In China, there is a real lack of awareness of sexual harassment, including procedures to deal with it. After the murder of Li Mingzhu in May, a professor at the Chinese People's Public Security University wrote that "women should avoid going out at night as much as possible. Don't take risks," and that those whose "appearances are above average" or "look wealthy" are more likely to be victims of sexual assault. The professor's comments were roundly lambasted.
An anti-Didi social media campaign is currently underway. As Reuters reports:
Wang Chuanjun, a famous Chinese actor, on Sunday shared a screenshot of his phone as he prepared to delete the application. His post was shared over 58 thousand times on China's Twitter-like Weibo and the hashtag "Wang Chuanjun uninstalls Didi" had been viewed nearly 9 million times by the evening.
The company, for its part, will be changing — because it must. Reuters again:
The company met with both ministries in Beijing and the nearby port city of Tianjin and ordered to carry out a complete reform of its platform to ensure safety standards, the official Xinhua news agency reported.

A Didi representative said the company felt deeply responsible and would complete by Sept 1 a new compliance operation to be inspected by the ministries and the public, according to Xinhua.
UPDATES:
Public outrage at Didi boils over with second passenger killing
An apology tour from Didi, but customers are calling for change