The 5 best CCTV Spring Festival Gala sketches of all time
Society & Culture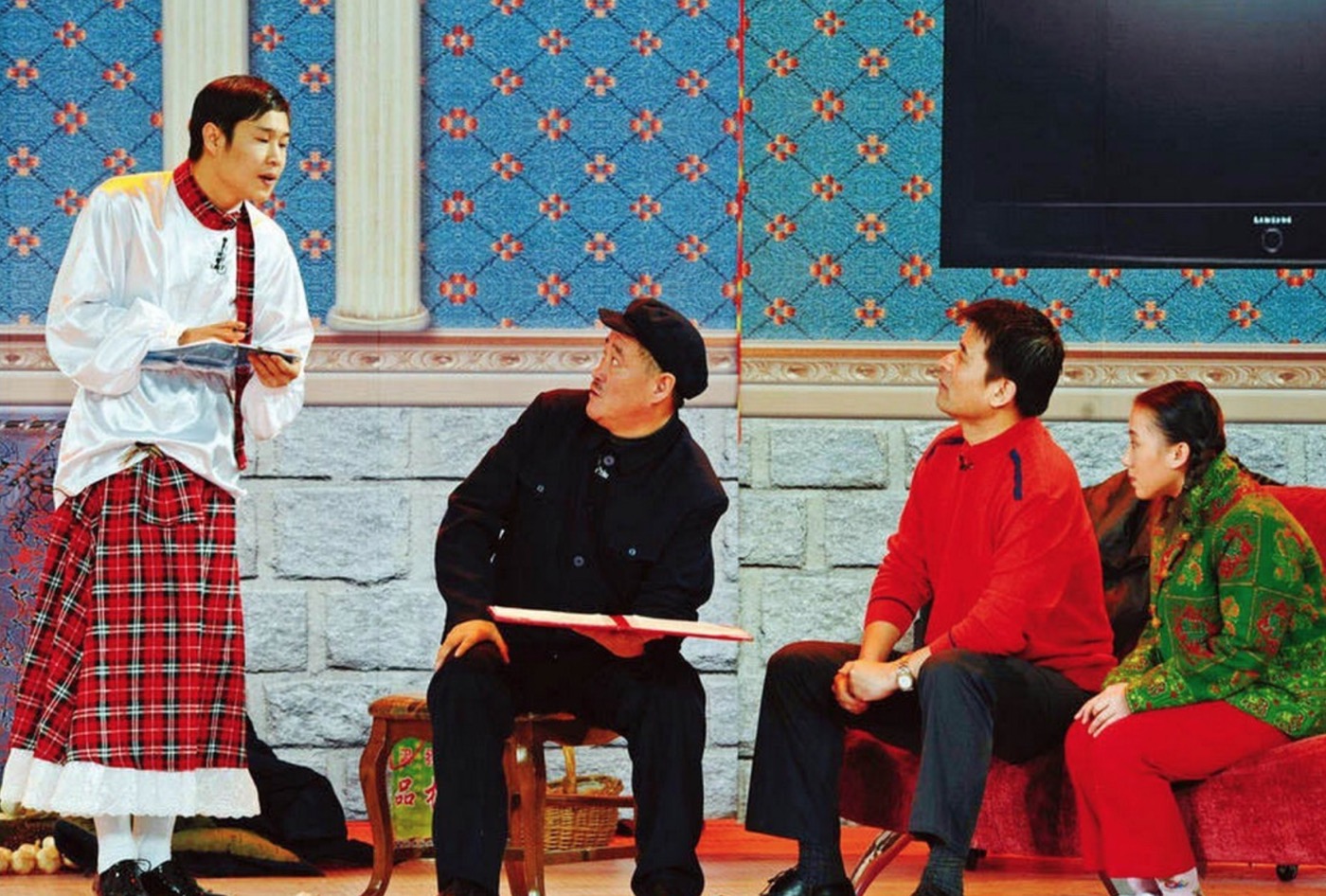 Scammers being scammed; a fembot becoming more demanding, unpredictable, and humanlike; skits tackling current events; comedians acting in their creative primes…the CCTV Spring Festival Gala used to be the best entertainment of the year.
No, seriously.
The CCTV Spring Festival Gala hasn't aged well. Arguably the world's most-watched television program and the most important cultural event in China, the annual show produced by China's state broadcaster offered its 37th edition yesterday (we liked this act) while desperately trying to maintain its relevance after years of lackluster arrangements, racialized and gendered missteps, and an undying hostility toward criticism.
Was there anyone genuinely looking forward to this year's gala? I doubt it. But there was a time when the show was undeniably good. In the early years, before it was transformed into a carefully orchestrated parade of political messages, over-the-hill celebrities, weird dances, and ideological statements, the gala's sole purpose was to delight its audience. And by and large, it succeeded.
Friday Song: 歌声与微笑 — when a children's song could unite a country
Many of the show's best moments were found in the sketches, in which talented comedians delivered well-crafted jokes, memorable characters, and even insightful commentary on social issues. The gala, believe it or not, was edgy and often ahead of the curve. It didn't rely on antiquated internet memes to try to connect with young viewers. Instead, the show itself was a meme-making extravaganza that offered abundant material.
Want proof? Here are some of the best sketches that the gala had to offer. Watch this year's five-hour show (if you can stand it) and let us know if there's anything in there that might stand the test of time as well as the sketches below.
1. 不差钱 I Got the Money
Year: 2009
Zhao Benshan 赵本山 is hands down a national treasure and a pure genius. Since his debut at the gala in 1990, the comedian has continually proved his knack for sketch-writing. Zhao's performance style is largely defined by his thick northeastern accent, which helps him craft the image of an actor who's loyal to his roots. Meanwhile, his skits are always about average people in rural areas, who latch on to every possible opportunity to maximize their benefits. If executed badly, stories of this kind can easily devolve into heinous portrayals of petty crimes. But over the years, Zhao has somehow mastered the art of making those stories gripping, and the characters in them likable.
"I Got the Money," a skit that aired in 2009, is Zhao at his finest. In it, Zhao plays an enthusiastic grandfather who has strong beliefs in his granddaughter's singing capabilities. In order to get the young girl to appear in a popular talent show, Zhao invites the show's host to an expensive restaurant, where he tries to put together a feast without paying.
While Zhao is the person who brings this sketch to life, what makes it a real standout is the performance of Xiao Shenyang 小沈阳, who plays a waiter at the restaurant. He ruthlessly steals the show by delivering some lines that captivated the whole nation that year, including, "Life is so short that it almost feels like taking some sleep. You close and open your eyes. One day has passed. You close your eyes and never open your eyes. Your life has passed."
2. 扶不扶 To Help or Not to Help
Year: 2014
First, a little background: In 2006, Peng Yu 彭宇, a young man in Nanjing, helped an elder lady after she had fallen on the street. After Peng brought her to a hospital, the woman accused him of knocking her down and asked Peng to pay for her medical expenses. The lady later sued Peng, and the court ruled in her favor on the grounds that "no one would in good conscience help someone unless they felt guilty." The incident dominated the public discourse in the following years, with a rise of cases where people walked by others who are in miserable situations in public in fear of facing fabricated accusations afterwards.
This skit is essentially a commentary on basic principles of social ethics in a tumultuous time, when people seem to have lost trust in each other. Like many other skits in recent history, this one clearly bears a didactic burden: instructing the public how to behave. But it does a good job of making the core message not so obvious, with the help of great acting, decent jokes, and an unexpected twist.
3. 卖拐 Selling Crutches
Year: 2001
At its heart, this skit is just a story about how an experienced scammer played by Zhao Benshan tricks an innocent man into buying some stuff he never needed, but it turned out so well that there was even a sequel to it a few years later, in which Zhao repeated the tricks he used in this sketch to sell a car. There are a few key elements to this skit's wild popularity: first, everyone loves stories about scammers because they are admittedly charismatic in an unconventional way; second, Zhao's delivery is, again, impeccable; and third, it's easy to love something that is meant to be lighthearted fun.
4. 如此包装 Such Packaging
Year: 1995
What's more intriguing than stories of scammers pulling off deceptive lies? Stories of scammers being scammed! When an old lady played by Zhao Lirong 赵丽蓉 gets invited to a talent management company, a manager butters her up with excessive compliments in order to convince the woman to sign a fraudulent contract. But as the story unfolds, the lady starts to reveal real impressive talent and turns out to be someone who's not as gullible as the manager thinks.
Like Zhao Benshan, Zhao Lirong is another old-timer who was a staple of the gala before she passed away in 2000. The best moment of this skit comes toward the end, when Zhao, then 67, energetically dances and semi-raps with a crowd of young performers. It's such a delight seeing a passionate comedian offering one of her best works in her creative prime.
5. 机器人趣话 The Interesting Tale of a Robot
Year: 1996
Imagine a Black Mirror episode about fembots condensed into a 10-minute sketch without sleek production. This skit from more than 20 years ago is basically what you'd get. In this aggressively futuristic skit that appeared at the 1996 gala, a long-time bachelor purchases a female robot who resembles his fantasy woman and is programmed to obey his every order. But as the master-slave relationship evolves, the dynamics start to turn, as the robotic lover becomes more and more demanding, unpredictable, and humanlike.
A crossover with sci-fi might be the last thing you'd anticipate on this list. But yeah, it exists. And it's a cruel reminder that the gala was once edgy and cool, in the good old days.