To earn points on China's little red app, I downloaded a cheat tool from GitHub
Business & Technology
It's only been less than two months since the release of Xuéxí Qiángguó — 学习强国, i.e., "study to strengthen the nation" — a propaganda smartphone app for studying "Xi Jinping thought," but it has made its way up the App Store ranking to become the nation's most-downloaded software. (There's a double entendre in the app's name, as the second character — xi — is the same as Xi Jinping's surname.)
Since tens of millions of Party cadres are required to use Xuexi Qiangguo, we wouldn't really call its success a surprise. Those who use the app accumulate points by reading news articles, watching videos, and taking quizzes on the app, which are used in leaderboards organized by departments and institutions. Party members working in the government and in state-owned enterprises are often required to accumulate points, to show they've been studying.
This can, of course, be tedious work. It shouldn't surprise you, then, that the Chinese internet has already found workarounds. Worried that I would be left behind by my friends in China, I was eager to try out some of these cheats.
After browsing through online tutorials that help you earn the most points, I turned to GitHub, the open-source software platform that China hasn't banned yet. A keyword search gave me a project called "fxxk-xuexiqiangguo," with close to 1,900 stars. The description reads, "A software that helps adults (perhaps children, too, in the future) xuexi automatically."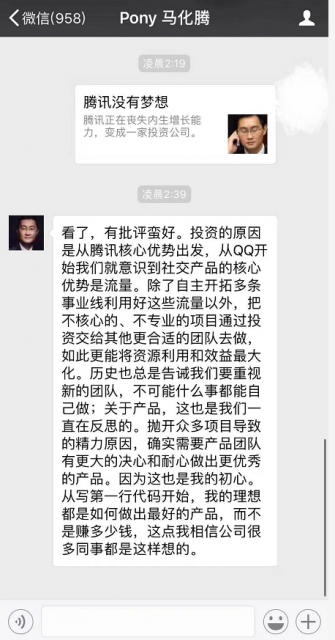 I immediately downloaded the package to my MacBook. I had installed Xuexi Qiangguo earlier on my Android smartphone, and registration requires the user's real name, but nobody actually checks — I typed in the name of CY Leung, Hong Kong's former chief executive, and I was all set to go.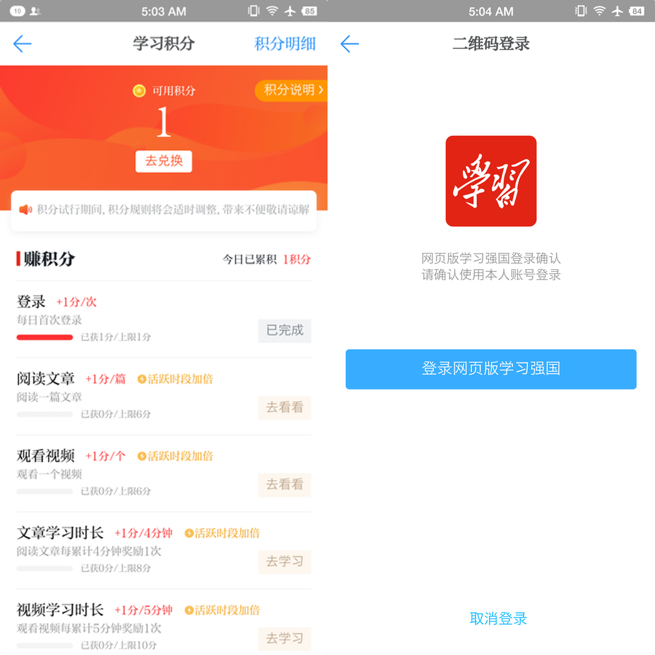 As the tool opened, a QR code popped up, which I had to scan with my Xuexi app on my phone to authorize the login. At first, there was nothing but a browser that emulates Xuexi's web version; but I soon understood the magic — as I was logged in, the tool began to scroll up and down automatically, clicking into articles and videos at random.
I must say, earning Xuexi points takes work. To begin with, you get one point for logging in daily, one point for reading each article, and 1 point for watching each video. You get one bonus point for every four minutes you read and for every five minutes you watch videos.
I took a dinner break while fxxk-xuexiqiangguo made its magic. Forty minutes later, it had read eight news articles — including one on the Sino-Indian border dispute and another on Han Zheng's meeting with the Hong Kong Federation of Trade Unions — as well as two episodes of a TV show called Marx is Reliable (马克思靠谱). In the end, I received a total of 17 points — not bad considering how much effort I put in.
The only downside is that I had to keep the screen of my laptop on this entire time. But the developers — who appear to be anonymous — have also provided a version for the Raspberry Pi, meaning the tool will run 24/7 if I plug the gadget into my router.
I went back to GitHub to see how others perceived the hack tool. Many cheered, but some were worried about potential backfire from Beijing, fearing that the Chinese government could ban their access to GitHub once the platform becomes a playground for unfettered political speech.
Their concern is not unfounded. GitHub is key to the work of China's millions of software programmers, many of whose daily jobs depend heavily on the developer platform; in fact, projects from Chinese developers are among GitHub's most popular. Yet the website has also hosted software that circumvents internet censorship, essays critical of the Chinese government, and open letters from student activists.
The Chinese government allegedly backed a five-day-long DDOS attack against GitHub in 2015, which the San Francisco-based company identified as the largest in its history. China has even delivered a written request to GitHub headquarters, pressuring the company to take down a political article. GitHub complied; while the website did not completely remove the article, the page was no longer accessible in China.
It would be wrong to assume that tech-savvy Chinese programmers and old-school Party bureaucrats don't overlap. One GitHub user urged that Party members should not cheat the system, but truly devote themselves to studying the Party's thoughts. Another claimed to have collected the information of all users who watched, starred, or forked the project and threatened to report them to Chinese authorities.
But for now, I must be thankful to whoever made this. Fxxk-xuexiqiangguo has given me much of what I longed for: 17 Xuexi points, bragging rights, and a deeper understanding of the essence of Xi Jinping Thought.