From Tariff Man to toons: China stories to think about today
Foreign Affairs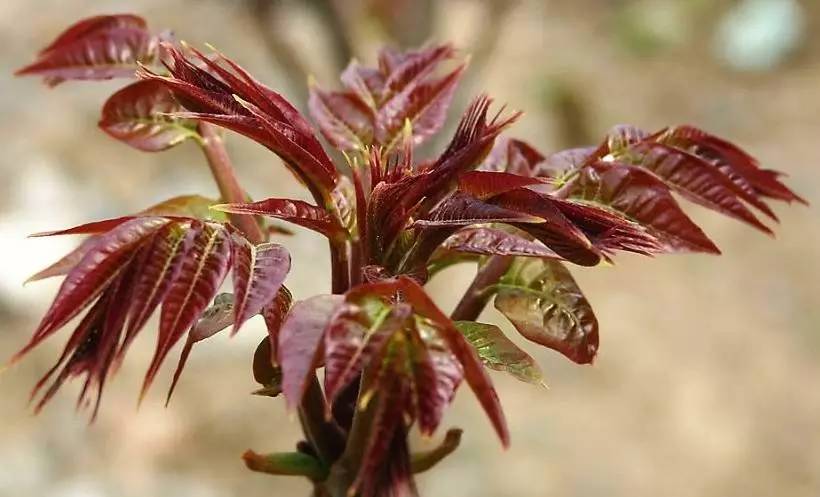 There is no big story from China today, so we present instead a buffet (自助餐 zìzhùcān) of interesting things to read or think about.
Tariff Man says he might not lift tariffs
Donald Trump told reporters today that even if a trade deal with China is reached, his administration is "talking about leaving [the tariffs] for a substantial period of time because we have to make sure…that China lives by the deal," the SCMP reports. The Dow Jones dropped by 0.73 percent in response.
On SupChina Access yesterday, we asked the question: Are trade talks reaching their conclusion, or sputtering out?
The mysteries of Shen Yun
In the New Yorker piece "Stepping into the uncanny, unsettling world of Shen Yun," Jia Tolentino describes the creepy Falun Gong-affiliated Shen Yun traveling song-and-dance show.
She also does a little probing into the murky operations and financing of Falun Gong propaganda operations. These include the Shen Yun show, as well as the website and newspaper Epoch Times, and other media entities that lambast the Chinese Communist Party while supporting homophobia and right-wing causes in many countries.
It is a mystery to me that no China-focused journalist based in Europe or the U.S. has yet done a proper investigation into the shadowy financing and disturbing politics of Falun Gong and its affiliates.
Google in China; BAT in Tibet
According to NBC, Google denied working with the Chinese military after Donald Trump repeated a vague assertion by the U.S. chairman of the Joint Chiefs of Staff, Joseph Dunford, that Google's work had a "direct benefit" to the Chinese military.
NBC and other media interpreted the assertion to refer to the slowed, but not fully stopped, project to build a censored search engine for China.
"Google's AI head Jeff Dean being an advisor [on] the computer science advisory committee of Tsinghua" was possibly the real problem here, given recent Chinese efforts at "military-civil fusion," offered Sinocism writer Bill Bishop. New America fellow Graham Webster said that this raised more questions than it answered. What Dunford actually meant is unclear.
Meanwhile, last week, the Nikkei Asian Review reported (paywall), "Major Chinese tech players are advancing into the Tibet Autonomous Region, seizing on the chance to market their artificial intelligence and big-data capabilities as the government seeks to encourage growth and tighten its grip on the area."
Baidu, Alibaba, Tencent (BAT), and face- and voice-recognition companies Sensetime and iFlyTek are all mentioned in the article, but these are the only details provided:

"iFlytek has embarked on joint research with Tibet University."
"SenseTime…has set up a venture capital unit in Lhasa conducting what a company PR person described as 'investment activities.'"
"Tencent has also set up its own investment arm in the autonomous zone's eastern city of Nyingchi, or Linzhi."
"Alibaba has also established a Lhasa investment unit."
Learning Chinese and English: A waste of time?
Yesterday on SupChina, we reported on a patriotic troll on the Chinese microblogging platform Weibo who single-handedly set off a massive debate about whether English skills are useless for most Chinese people with a social media post that began thusly:
For the vast majority of Chinese citizens, English is a trash skill that wastes numerous people's money and energy. Learning the language takes up an unnecessary portion of precious childhood years. Those who ferociously defend the merits of learning English are either professionals working in the English-learning industry or self-diminishing slaves. Just have a team of translators to work for you if you need to read English documents or Wikipedia.
Today on SupChina, Frankie Huang writes:
In 2009, China's economy was growing, the whole world was eyeing China's massive market with drool on their lips. Surely, I thought wishfully, a bilingually and bi-culturally fluent young graduate would be an attractive hire.

What I actually found was that my lack of relevant industry experience for many positions rendered my Chinese to be a little more than window dressing.
See also on SupChina: Why Chinese students don't need 'English' names and Chinese people don't need to be saved from their English names.  
Toons: The avocado toast of Chinese millennials?
Toon is the unlikely name of the leaves and tree otherwise known as Chinese mahogany or Toona sinensis. In Chinese, it's called xiangchun (香椿 xiāngchūn). The young spring leaves of the toon are a delicacy, which I first discovered when hosting this rather rough and raw pilot episode of a cooking show for a Chinese magazine.
Now the South China Morning Post reports:
First it was cherries. Now, the young red leaves of the Chinese mahogany tree are being talked about as a gauge of financial health among the middle class — or China's avocado toast. The spring vegetable, which tastes a bit like onion and is used in a variety of dishes, is not cheap — and inflation hasn't helped. At markets in Beijing it has been selling for 80 yuan to 200 yuan ($12 to $30) for 500g in recent weeks.

That has led some consumers to take to social media, complaining they can no longer afford to buy the vegetable.
I should point out that toons taste nothing like onion. Basil is a closer comparison.
Xinjiang: Beijing on the defensive
Beijing is fighting back against reporting on the vast internment system in Xinjiang that many are calling cultural genocide. In the last week, propaganda authorities let loose a cannonade of videos aimed at both domestic and foreign audiences, and there's this, per Reuters:
Several diplomatic sources said the invitation to visit by the end of March had been issued informally, specifically to ambassadors, with one source describing it as a "sounding out" of interest, and the government had not explicitly said who they would meet or where they would go.

It is also not clear if the Europeans would accept the invitation, or how many of their diplomats or ambassadors would go… 

EU foreign ministers raised the issue of the Uyghurs with the government's top diplomat, State Councillor Wang Yi, on Monday at a lunch in Brussels, sources told Reuters…

Wang said China was a big country with a lot of people so it could not be avoided that some individuals complain about treatment, and China was a developing country and measures were not against Uighurs but against extremists, the diplomat said…

China's diplomatic efforts have included a briefing in Beijing late last month, where two former camp inmates spoke in front of envoys to describe how they had been rescued from radical Islam, people who attended the briefing told Reuters.
"The pursuit of truth" — Harvard president at Peking University
President Lawrence S. Bacow — on an Asian itinerary including stops in Hong Kong, Beijing, Shanghai, and Tokyo — delivered an address last night at Peking University titled "The Pursuit of Truth and the Mission of the University." His visit comes at a time of sharp strategic and trade differences between the United States and China, and of increased control of discourse and dissent within the People's Republic. The Chinese government is wary of landmark anniversaries in the country's modern history that may serve as reminders of past unrest and as prompts to air disagreement with its current directions — among them: the student protests known as the May 4 incident and a subsequent movement toward political change (1919); the founding of the People's Republic (1949); the uprising in Tibet, its suppression, and the Dalai Lama's flight to India (1959); and the brutal suppression of pro-democracy protests at Tiananmen Square (1989).

Bacow embraced the occasion, following an introductory paragraph of thanks, by acknowledging the first of these landmark events, which is central to the identity of Peking University (also known as Beida), China's preeminent institution of higher education:

It is a special honor for me to visit you as you approach…the centennial of the May Fourth Movement, a proud moment in your history that demonstrated to the world a deep commitment on the part of young Chinese to the pursuit of truth — and a deep understanding of the power of truth to shape the future. Even now, President  Cài Yuánpéi 蔡元培 speaks to us. "Universities are places for grand learning," he said. "They are grand because they follow the general principle of free thought." Under his visionary leadership, tremendous intellectual exploration and dramatic social change were unleashed.
For the complete text of Bacow's speech, see The Pursuit of Truth and the Mission of the University.