Xi takes aim at Pompeo, with the 'five never allows'
Foreign Affairs
Chinese leader Xi Jinping appeared to directly respond to U.S. Secretary of State Mike Pompeo's insistence that "freedom-loving" Chinese people are "completely distinct" from the Communist Party. This distinction is one of five things the Chinese people will "never allow," Xi said.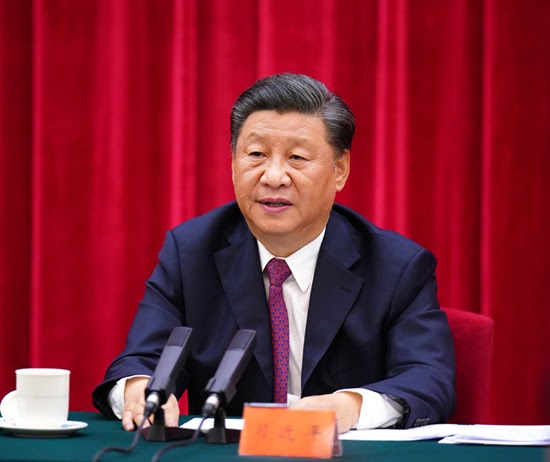 Beijing is strongly pushing back on criticism that it has received in recent months, in particular, it appears, a speech by U.S. Secretary of State Mike Pompeo in July in which he said the "Chinese people" are a "dynamic, freedom-loving people who are completely distinct from the Chinese Communist Party."
Chinese leader Xí Jìnpíng 习近平 is quoted today in state media (English, Chinese) as saying there are five things the "Chinese people will never allow any individual or any force" to do:
To "distort the history of the CPC [Communist Party of China] or smear the Party's nature and mission."
To "distort and alter the path of socialism with Chinese characteristics, or deny and vilify the great achievements the Chinese people have made in building socialism."
To "separate the CPC from the Chinese people or counterpose the Party to the Chinese people."
To "impose their will on China through bullying, change China's direction of progress, or obstruct the Chinese people's efforts to create a better life."
To "jeopardize their peaceful life and right to development, obstruct their exchanges and cooperation with other peoples, or undermine the noble cause of peace and development for humanity."
It's not hard to see that "any individual" refers most of all to Pompeo, and that his anti-China crusade has raised hackles in Beijing.
Looking ahead: Would China be this defensive against criticism if someone other than Mike Pompeo were the top American diplomat?
Meanwhile, China and Russia teamed up to issue a statement, written by the two countries' ambassadors to the U.S. and published in Defense One, on how to "honor World War II with a better, shared future."
The obvious message for the U.S., per the SCMP, is "we have other friends if you insist on decoupling the U.S. and Chinese economies."