Durex is fined for vibrator ad that 'disrupted social order'
Society & Culture
Over the years, Durex's digital marketing team in China has earned a reputation for creating boundary-pushing ads to make sex less of a taboo topic, but also for leveraging oversexualized content to increase the brand's visibility.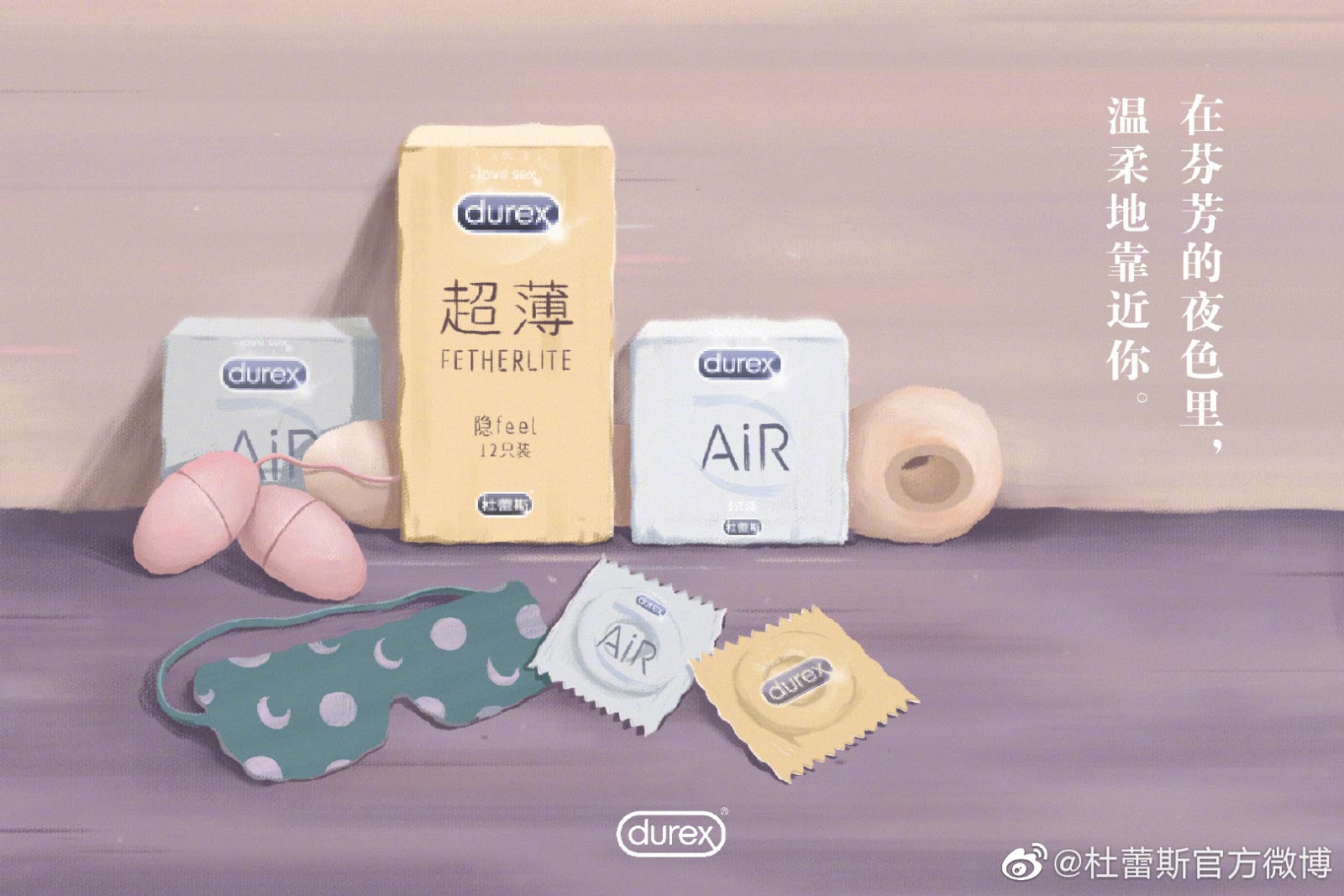 Durex, the world's leading condom manufacturer, is no stranger to public scrutiny of its marketing strategies in China. This week, the brand garnered attention in yet another advertisement controversy.
This time, however, the consequences were more severe than a mere social media backlash: On Wednesday, the Shanghai Administration for Market Regulation issued a fine totaling 810,000 yuan ($120,900) against RB and Manon Business, the exclusive agent for Durex in China, for violating China's advertising law.
The advertisement, which was accused by the regulator of "disrupting public order" and "breaching good social conventions," was originally produced in 2017 and used to promote a vibrator in the brand's online store on Taobao, China's biggest ecommerce platform.
In explaining various uses of the product, Durex wrote, "There are 35 ways to make a woman burn with desire." This was then followed by a string of instructions loaded with both explicit expressions and sexual innuendos, including "caressing her all over and feeling the temptation of curves," "stimulating breasts and letting flames burn all over the place," and "exploring the deepest and causing ripples in the water of sexual desire."
In a written reply to the Global Times, the authorities said (in Chinese) that the ad included content that was "sexually stimulating and sexually suggestive," which was why the bureau considered it to be under its "rectification scope on vulgar advertising." Meanwhile, RB and Manon Business told the publication that it was aware of the punishment and had pulled the ad from all online platforms.
Over the years, Durex's digital marketing team in China has earned a reputation for creating boundary-pushing ads to make sex less of a taboo topic, but also for leveraging oversexualized content to increase the brand's visibility.
Chinese consumers have been in a love-hate relationship with the condom maker's marketing campaigns. On the one hand, it has a knack for staying on top of trending topics and integrating them into its advertising material. For example, after Apple unveiled its new 5G-equipped iPhone 12 on Tuesday, Durex wasted no time with a Weibo post (in Chinese) that quipped, "5G is fast, but you are able to take it slow," and included pictures of two Durex condoms. So far, the post has generated over 900,000 likes on Weibo, with one of the most upvoted comments saying, "Durex nailed it again."
On the other hand, some of the brand's past advertisements were slammed as inappropriate and tasteless. For instance, in anticipation of the 2018 national college entrance exam, also known as the gaokao, Durex created a Weibo post featuring an image of an answer sheet, which showed a list of questions with double entendres. The post received swift condemnation from the Shanghai Morning Post, which criticized the brand for vulgarity and targeting teenagers.
The vibrator ad is not the first time that Durex has crossed a legal line with its digital marketing. In December 2019, the brand received a penalty of 800,000 yuan ($119,445) for using suggestive images and crude taglines in a joint promotion with three other companies — bubble tea brand Heytea, online ticketing service Taopiaopiao, and food delivery app Eleme. In an ad featuring Heytea, it wrote, "Tonight, not a drop left." In another one featuring Eleme, it wrote, "Tonight, make every mouth full."
The campaign was met with an avalanche of negative comments from internet users, who said that the ad was nothing but "gross" and unnecessarily sexual. The backlash to the promotion was so severe that it caught the attention of the National Office Against Pornographic and Illegal Publications, which said in a Weibo post that Durex's crude advertising was "more frightening than pornography" and could "ruin the Chinese."
While sexually charged content and misogynistic narratives are common tactics used by Chinese companies in advertising — even a retail snack chain attempted to boost its sales of duck necks by employing sexually suggestive images in marketing — the phenomenon is, unsurprisingly, particularly acute in the sexual product industry.
One product that seems especially susceptible to sexist advertising is the condom. Only a week before the Durex controversy, Chinese condom manufacturer Jissbon caught heat for an ad reinforcing the myth that too much sex would cause a "loose" vagina. The ad was widely criticized for disrespecting women and making them the butt of a misogynistic joke.