Biden reassures allies with an eye on China
Foreign Affairs
The Biden transition team said that the president-elect had spoken with the leaders of Australia, Japan, and South Korea, as the next administration is expected to use allies to pressure China. How else might Biden change U.S.-China relations?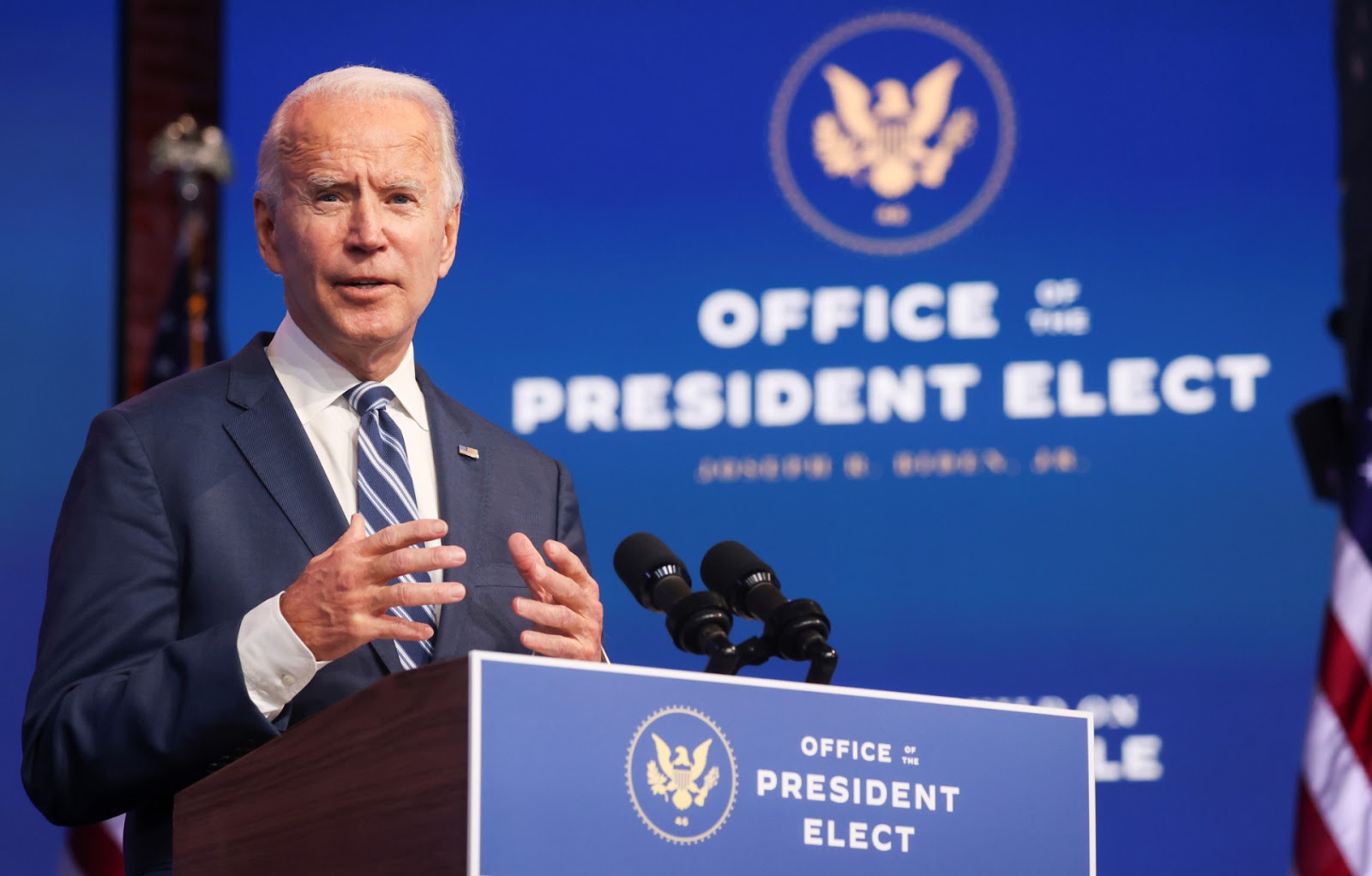 U.S. President-Elect Joe Biden has begun the process of reassuring American allies in Asia that the days of Trump-fueled tumult are coming to an end. His transition team today released readouts of three calls Biden had with the leaders of Australia, Japan, and South Korea, emphasizing how ties with each country is important to the security and prosperity of the "Indo-Pacific region," a term that has increasingly replaced "Asia-Pacific" in American government language.
The readouts did not mention China, but Biden is widely expected to use allies to pressure China, in contrast to Trump's unilateral approach. In these calls, there is also a subtext of China being seen as a threat to stability in Asia. Japan said that this was made explicit in the call, per the Washington Post:
Japanese Prime Minister Yoshihide Suga went further [than the Biden team readout], saying that Biden gave "a commitment" that Article 5 would cover an attack on the Senkaku Islands, a chain of five rocky outcrops administered by Japan but claimed by China, which calls them Diaoyu.

Even better for Japan, Biden brought up the issue of the Senkaku Islands, Japanese officials said. That repeats an explicit commitment made by President Barack Obama in 2014.
"Suga said he looked forward to 'meeting [Biden] as soon as possible,'" Nikkei Asia reports, noting that the Japanese PM has a "planned February 2021 visit to the U.S. after the presidential inauguration ceremony."
Of course, Trump still has nearly 70 days left in office, and his administration is, as Secretary of State Mike Pompeo said yesterday, "not finished yet" with tough-on-China moves.
What will a Biden administration actually change?
As we noted on Monday, Biden is expected to immediately rejoin the Paris climate accords and reverse the withdrawal from the World Health Organization upon entering office.
However, domestic factors will "constrain" Biden in any attempt to make wholesale change to China policy, said Craig Allen, president of the US-China Business Council, at the SupChina NEXTChina conference on November 11–12.
A whole slew of legislation around "supply chain, COVID, Xinjiang, Taiwan, Hong Kong, and other issues" is expected from the next U.S. Congress, Allen said.
Most factions of Biden's Democratic Party — progressives, labor unions, African Americans, LGBT+, youth, environmentalists, educators, businesses — are "not conspicuously pro-engagement [with China]," Allen added, with "perhaps the exception of one — and I'll let you figure out what that one is."
Biden will quickly remove tariffs on steel and aluminum from allies, Allen predicted, and then a phase 2 trade deal could be agreed upon "before too long" and lead to more thorough removals of Trump's tariffs.
The "change will be at the margins," Allen said, when it came to rolling back aggressive moves the departments of Commerce, State, Justice, and others have made under the Trump administration.
Biden's platform of self-strengthening the American economy through industrial policy may be "one of the only areas of bipartisan consensus" in the next U.S. Congress, said Samm Sacks, China Digital Economy Fellow at New America.
In addition to climate change, which experts on multiple panels agreed was perhaps the most promising area of U.S.-China cooperation, and public health, former Australian prime minister Kevin Rudd suggested a third potential area of cooperation: global financial and economic management through the G20.
Here are some other noteworthy comments from our SupChina NEXTChina conference that point to things we should watch in the next four years:
In Africa, Chinese investment has become more focused on telecom infrastructure than transportation infrastructure, says @AubreyHruby. @LBenabdallah adds that China's Belt and Road has multiple focuses beyond infrastructure, like people-to-people exchanges#NEXTChina pic.twitter.com/wYEvU2kVzO

— SupChina (@supchinanews) November 12, 2020
Old Cold War frame of binary opposites (authoritarian-communism vs. democratic-capitalism) won't work understanding Sino-American competition today

No doubt, CCP is an authoritarian regime, AND with an authoritarian revival under Xi, but… @supchinanews #NEXTChina Conference https://t.co/JsAE7wr1xp

— Yuen Yuen Ang (@yuenyuenang) November 11, 2020
"At a moment when Biden is likely going into a non-Democratic Senate, it's going to require a whole rethink of what they can accomplish," @sammsacks says at #NEXTChina while feeding her son chocolate. "Upping the U.S. game to compete is the only area where there is agreement." pic.twitter.com/HUfPhVrwe4

— SupChina (@supchinanews) November 11, 2020