Manbang, China's Uber for truck cargo, raises $1.7 billion
Business & Technology
China's largest cargo-truck-on-demand company has raised a pile of cash to expand door-to-door freight services.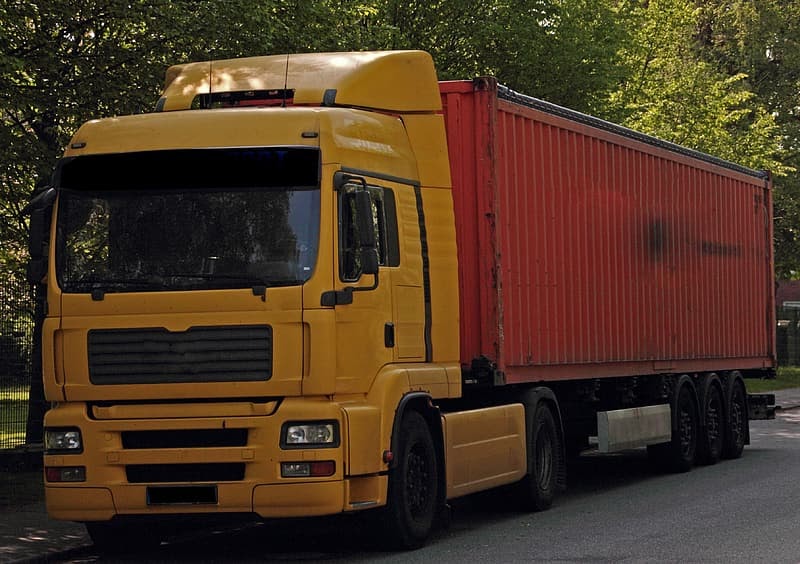 China's largest truck-hailing startup, Manbang Group, announced (in Chinese) last week that it has raised $1.7 billion in a new funding round, which valued the company at about $12 billion, according to Bloomberg.
SoftBank's Vision Fund, Sequoia, Fidelity International, and Permira led the funding round. Alphabet Inc.'s venture capital fund Capital G, Tencent Holding, and Jack Ma's YF Capital are also among the company's high-profile investors.
Manbang's business model works in China because a huge number — possibly the majority — of the truck drivers own their trucks and work on a freelance basis.
Manbang has a virtual monopoly on China's truck-hailing market. The company says it has 10 million verified drivers and 5 million customers who transport cargo owners, and has just turned profitable this year.
Manbang, also known as Full Truck Alliance, offers Uber-like freight services, connecting truck drivers with cargo owners in China through its mobile platform. The company is based in Guiyang, the capital of China's southwestern Guizhou Province.
Manbang's mobile platform facilitates driver-shipper matching, which is supposed to improve freight efficiency, and lower empty-load rates for truckers. The company also offers financing, and other ancillary services.
Manbang was created in 2017 by the merger of the two largest Chinese truck-hailing companies, Yunmanman and Huochebang. By the end of 2018, Manbang's share of the on-demand trucking market had surged to 90%. At the time, the company said that after the merger, 5.2 million trucks out of China's fleet of 7 million strong were members of Manbang.
Manbang is planning an initial public offering next year, according to the Wall Street Journal. The company declined to comment on its potential IPO plan.
Manbang's CEO, Zhāng Hūi 张晖, said (in Chinese) in May 2019 that the company was "not in a rush" to go public.
Zhang founded Yunmanman in 2013 after spending nine years in Alibaba's B2B department, known (in Chinese) for its "Iron Army" sales team, where Manbang's current chairman, Wáng Gāng 王刚, and Didi Chuxing's CEO, Chéng Wéi 程维, also worked.
The latest $1.7 billion is likely to be the last round of fundraising before Manbang's potential IPO in 2021.
With the new cash, Manbang plans to expand its operation areas from inter-city highway logistics to door-to-door cargo transport, delivering cargo and large packages directly to customers.
The door-to-door on-demand freight market is already competitive. Shanghai's Huolala Technology and Hong Kong's GoGoVan are the two largest players and dominated the field until DiDi Chuxing, China's largest ride-hailing platform, began to provide cargo transport services earlier this year.