No immediate changes to U.S. China policy under Biden, including tariffs
Foreign Affairs
U.S. President-elect Joe Biden, a bipartisan panel on China, and a bill before the House of Representatives suggest that Washington is not going to dramatically change its posture to China, at least not yet.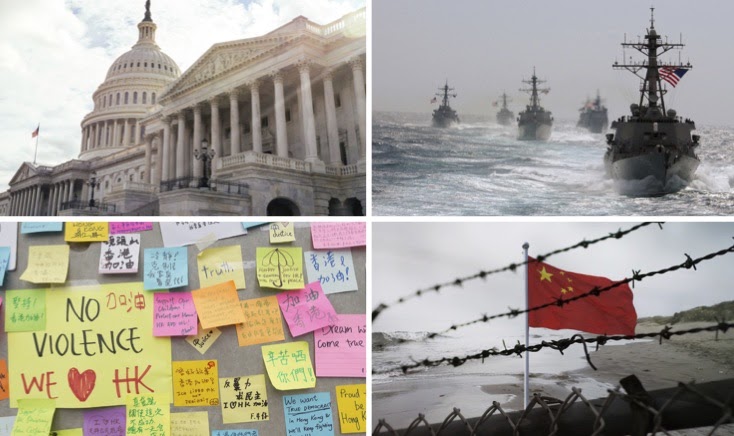 The United States will not suddenly go easy on China when Biden is in the White House. Several developments today made that clear:
Bipartisan China panel pushes reciprocity
The U.S.-China Economic and Security Review Commission is "a bipartisan Commission created by Congress to monitor and report on trade, economic, and defense issues in the U.S.-China relationship." It has released its annual report to Congress, which contains 19 recommendations, of which it considers 10 "to be of particular significance."
These are the significant 10:
"Adopt the principle of reciprocity as foundational in all legislation bearing on U.S.-China relations," covering the ability of journalists, NGOs, diplomats, and companies to operate, as well as access for U.S. social media and mobile apps.
"Expand the authority of the Federal Trade Commission (FTC) to allow it to stop mergers and acquisitions where the effect "may be substantially to lessen competition, or to tend to create a monopoly."
Scrutinize China's actions in the United Nations and its subordinate agencies "that subvert the principles and purposes" of the UN.
Push U.S. dominance in international technical standards.  
Consider establishing a "Manhattan Project-like effort to ensure that the American public has access to safe and secure supplies of critical lifesaving and life-sustaining drugs and medical equipment" without relying on China.  
Establish a "China Economic Data Coordination Center to collect and synthesize official and unofficial Chinese economic data on developments in China's financial markets and U.S. exposure to risks and vulnerabilities in China's financial system."
Sanction the parent entity of any Chinese entity that is being sanctioned for "economic and national security interests of the United States or for violations of human rights."
Consider making the director of the American Institute in Taiwan "a presidential nomination" — in other words, getting a little bit closer to calling America's official representative in Taiwan an "ambassador."  
Make association "with a foreign government's technology transfer programs…grounds to deny a nonimmigrant visa."  
Remove barriers to giving visas to Hong Kong residents "attempting to exit Hong Kong for fear of political persecution."
Biden will keep Trump's tariffs
The New York Times interviewed Joe Biden, and he talked about China:
[H]e said he would not act immediately to remove the 25 percent tariffs that Trump imposed on about half of China's exports to the United States — or the Phase 1 agreement Trump inked with China…

He first wants to conduct a full review of the existing agreement with China and consult with our traditional allies in Asia and Europe, he said, "so we can develop a coherent strategy…The best China strategy, I think, is one which gets every one of our — or at least what used to be our — allies on the same page."
Chinese companies could be blocked and delisted from U.S. markets
The U.S. House of Representatives is scheduled to vote this evening (live stream here) on the "Holding Foreign Companies Accountable Act, which bars foreign companies from listing on any U.S. stock exchange if they have failed to comply with the U.S. Public Accounting Oversight Board's audits for three years in a row.
This is significant because American regulators are hindered from inspecting local accounting firms, with the Chinese government citing national security concerns. All Chinese firms listed on U.S. markets are at risk:
"The bill would give Chinese companies such as Alibaba, tech firm Pinduoduo Inc. and oil giant PetroChina Co Ltd. three years to comply with U.S. rules before being removed from U.S. markets," notes Reuters.
The added scrutiny "could also deter other Chinese firms from listing in the United States."
The bill passed the Senate in May unanimously, "so House passage would send it to the White House for U.S. President Donald Trump to veto or sign into law."
Trump is expected to sign the bill if it is approved, according to a person familiar with the matter.
More on U.S-China difficulties in the coming months: