Griezmann cuts tie with Huawei over Uyghur treatment
Society & Culture
French national team striker Antoine Griezmann became the latest high-profile athlete to raise awareness of China's repression of Uyghurs, by cancelling a Huawei sponsorship deal.
Barcelona and France national team striker Antoine Griezmann canceled his endorsement deal with Huawei last week, citing the company's role in the Chinese state's repression of Uyghurs.
"Following strong suspicions that the Huawei company has contributed to the development of a 'Uighur alert' thanks to facial recognition software, I am announcing the immediate termination of my partnership with the company," the 2018 World Cup winner posted on Instagram.
"I take this opportunity to invite Huawei to not just deny these accusations, but to take concrete actions as quickly as possible to condemn this mass repression, and to use its influence to contribute to the respect of human and women's rights in society."
In a statement to the BBC, Huawei denied the charges. "It is not compatible with the values of Huawei. Our technologies are not designed to identify ethnic groups. Non-discrimination is at the heart of our values as a company."
On Griezmann's post, the spokesperson said: "Huawei is obviously saddened by the decision of Mr. Griezmann to end his relationship with the company.
"We would like to extend an invitation to speak to him personally, to explain the work that is currently being done at the highest level, inside the company, to address the issues of human rights, equality, and discrimination at all levels, and to reassure him, and all our customers and partners, that Huawei takes these concerns very seriously."
The last 12 months have seen a rise in the number of high-profile soccer players speaking out against China's continued repression against Uyghurs. Mesut Ozil and several of Griezmann's French national team colleagues have previously railed against the Chinese government.
Griezmann plays alongside stars such as Lionel Messi and Philippe Coutinho at Barcelona.
~
First Chinese FBS touchdown
Jackson He became the first Chinese-born player to score a touchdown in a Football Bowl Subdivision game — the highest level of college football — on Friday.
He's 1-yard run to squeeze over the line was hardly the 50-yard dash that football enthusiasts in China may have dreamed of, but his strong carry into the end zone was a significant moment nonetheless.
Playing as a walk-on, He's touchdown — which gave his team, Arizona State, a 70-7 lead over Arizona — was celebrated like a last-minute winner amongst his teammates.
After the game, Sun Devils' coach Herm Edwards was quick to praise the freshman, and awarded him with the game ball.
"I got a game ball to give out… TO JACKSON HE." 🗣@HermEdwards

inside the Territorial Cup Champions locker room 🏆🔱 pic.twitter.com/REzVclVcQ9

— Sun Devil Football (@ASUFootball) December 12, 2020
"Here's the deal," coach Edwards told the team in the locker room. "For some of you freshmen, that's your first college win. And it couldn't be against a better opponent. I got a game ball to give out — to Jackson He!"
He chose to use his Chinese name, He Paizhang, on the back of his jersey — in Chinese characters, no less. He moved to the U.S. six years ago and adopted Jackson as his English name because of his fondness for Michael Jackson.
Before arriving in the U.S., He had not even heard of football, and was invited to practice after a future teammate at Lutheran High school spotted him.
After two years at the University of Jamestown, He enrolled at Arizona State with the dream of playing football and studying healthy lifestyle coaching. But ASU's coaches were not aware of him. He had sent his game tapes but never received a response.
But He was determined not to be a "normal student." Despite receiving no response from the football team, He turned up at the football facility and asked for a tryout. After showing tapes to one of the team's recruiters, he was offered a non-scholarship place on the team.
And then he made history.
"That moment was special. I will never forget that."

Jackson He joined The Wrap Up to talk about his journey to Arizona State and how it felt to score his first career TD on Friday night 🙌 pic.twitter.com/xx9xIiEtZx

— ESPN College Football (@ESPNCFB) December 13, 2020
~
From the streets of Xi'an to the Paris Olympics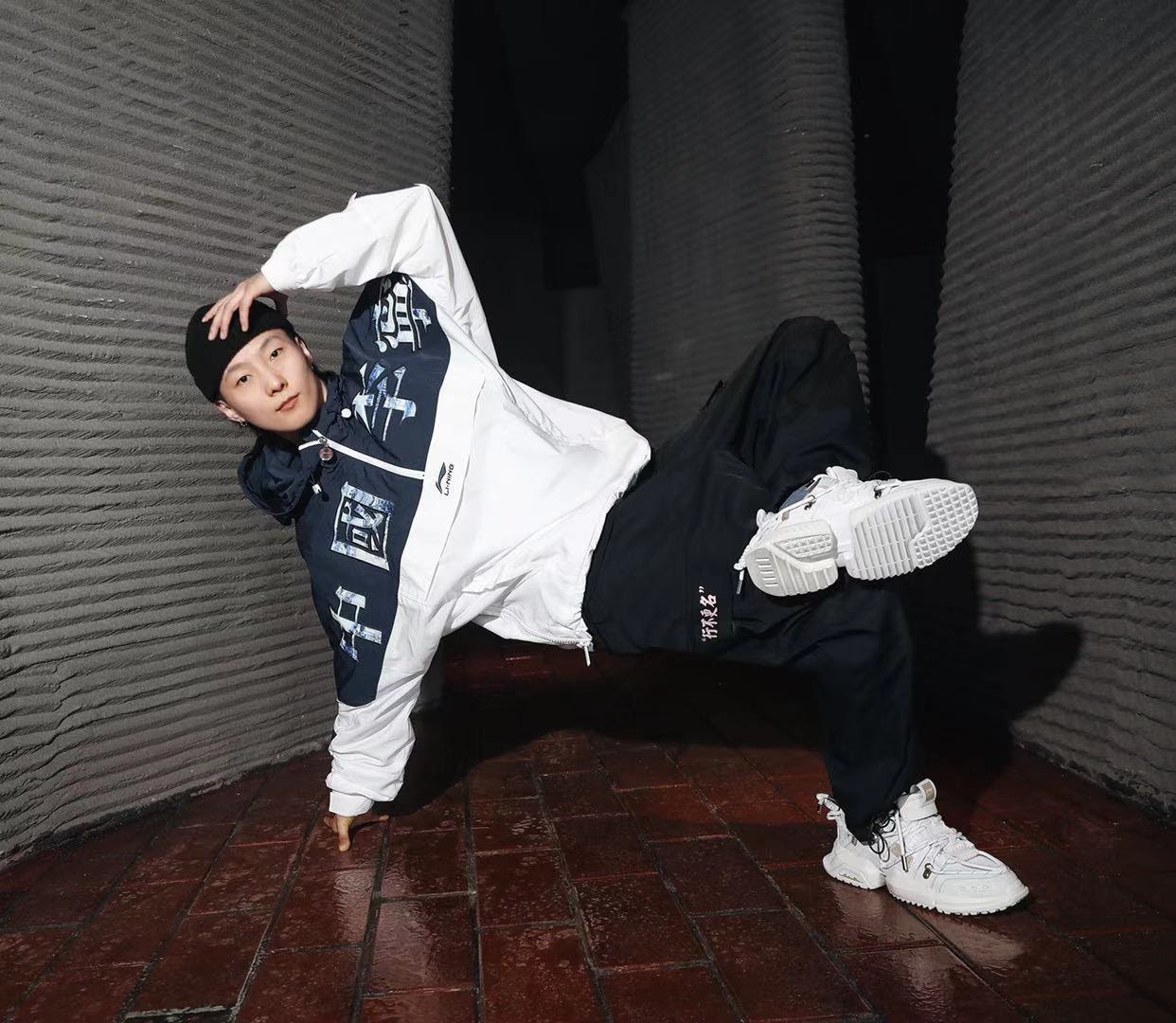 While the decision to include breakdancing as an Olympic sport in 2024 has puzzled many traditional sports fans, the arrival of the sport on the world's biggest stage has come at just the right time for Zeng Yingying.
In an interview with Xinhua, Zeng revealed how she turned her back on traditional sports — she was a heptathlon athlete — to focus on breakdancing.
"It is cool," Zeng told Xinhua. "Compared with breakdancing, track and field is a little boring.
"I know that I need to work harder, there are too many strong competitors in the world, especially those from Japan, the United States, and France."
The 27-year-old's parents were skeptical at first, but seem to have come around.
"After achieving a good result at last year's world championships, they started to be supportive," Zeng said. "Now that it has become an official Olympic sport, they finally believe that a breakdancer can have a bright future."
Last year, Zeng achieved a fourth-place finish at the World Break Dancing championships in Ningbo. She was also the only Chinese athlete to compete in the 2019 World Urban Games in Hungary.
While Zeng may be the only medal hope for China in breakdancing, the sport is likely to start receiving significant funding from the Chinese Olympic Committee (COC) in the next few years and beyond.
The number of countries that take the sport seriously is very low, and often weaker competition from more niche sports leaves the door open to a well-funded Chinese national team. The COC has in the past targeted sports such as diving, weightlifting, and shooting.
---
The China Sports Column runs every week on The China Project.