American 'overall opinions' about China hit record low
Foreign Affairs
According to a new Gallup poll, 79% of Americans now have an unfavorable view of China — more than right after the Tiananmen Square crackdown in 1989. Pew, meanwhile, found that nine-in-ten Americans see China as a competitor or enemy.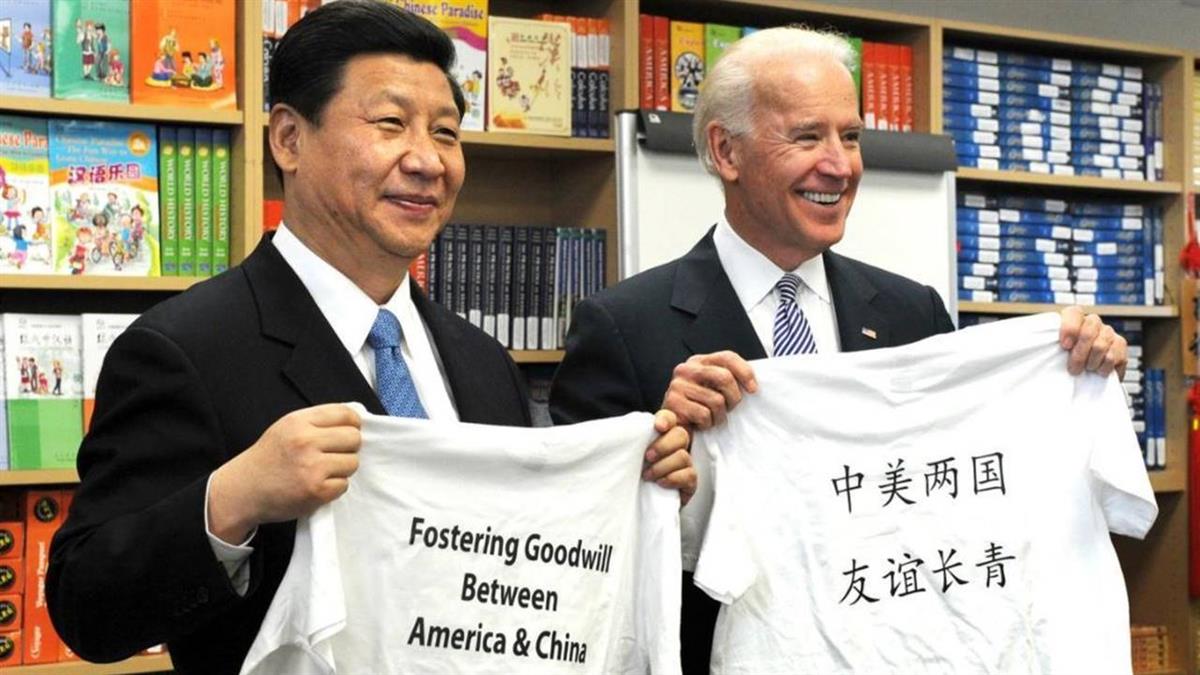 A year ago, as COVID-19 turned from an epidemic in China to a pandemic, and American politicians of all stripes competed to be more "tough on China," public views of China in the U.S. hit a new low.
Now, Americans' opinions of China have sunk even farther, according to new surveys by Gallup and Pew.
According to Gallup:
"Americans' favorable ratings of China have plummeted to a record low since 1979 of 20%," dropping from 33% a year ago, which was already at about the same level as a "34% favorable rating in August 1989 following the Chinese government's crackdown on protestors in Tiananmen Square."
In other words: Americans have a significantly more unfavorable "overall opinion" of China now than two months after the Tiananmen crackdown.
According to Pew:
A "majority of Americans have negative feelings toward China, up substantially since 2018." But a partisan gap, which appeared to be shrinking last year, has grown again — 62% of Republicans now say they feel "very cold" towards China, but only 38% of Democrats agree.
"Roughly nine-in-ten U.S. adults (89%) consider China a competitor or enemy, rather than a partner."
Concern over human rights is increasing, and unlike other issues, there is no statistically significant partisan gap for this issue. About half of all Americans of both parties now say that China's policy on human rights is a very serious problem.
Republicans want to limit Chinese students in the U.S. — 69% said they would support a targeted policy along these lines — and 42% of Democrats agree.
Connection with anti-Asian prejudice
While the Pew survey is more detailed and issue-specific, the Gallup poll simply tracks the "overall opinions" of Americans on multiple countries. There is no option in this tracking survey for respondents to make a distinction between the Chinese government and Chinese people. The lack of distinction, in surveys and in the popular imagination of Americans, worries activists like Tobita Chow, director of Justice is Global, who warned that these negative opinions "can bleed over onto Chinese people, the diaspora."
Gallup notes that their findings coincide with "reports of increased hate crimes against Asian Americans across the United States," adding that President Biden "hopes to blunt" the problem with an executive order urging more inclusive language and policies.
Beijing's response, and role
Officially, Beijing blames the upsurge of negative feelings on the Trump administration. From yesterday's Foreign Ministry press conference:
…the previous U.S. administration and anti-China forces in the United States, driven by ideological bias and selfish political gains, flagrantly smeared and maligned China, provoked confrontation and division, disseminated political viruses, and poisoned the public opinion atmosphere in both countries.
On one hand, it is true that the Trump administration actively tried to push U.S.-China relations toward a new cold war, particularly in its final half year.
However, the last year has also seen intensifying global attention to a range of behaviors by the Chinese government that much of the world finds abhorrent, from the treatment of Uyghurs in Xinjiang to a crackdown on dissent in Hong Kong. COVID-19's emergence from a Chinese city did not help.
And the feelings are, reportedly, at least partially mutual. The New York Times reports that Chinese leader Xí Jìnpíng 习近平 has recently referred to the U.S. as the "biggest source of chaos in the present-day world," and the "biggest threat to our country's development and security."
The bottom line: As both the U.S. and China increasingly see each other as adversaries, rivals, threats, or even enemies, it becomes more difficult to coordinate on crucial global challenges like climate change and pandemic response. Some experts believe it should be possible to separate issues like climate change from areas of more fierce disagreement — and this is an increasingly explicit goal of the Biden administration — but no one expects it to be easy.