A new boom for Chinese companies that can generate electricity from roof tiles
Business & Technology
Solar giant LONGi Energy invests in building material maker to jointly make roofs and curtain walls that can generate electricity.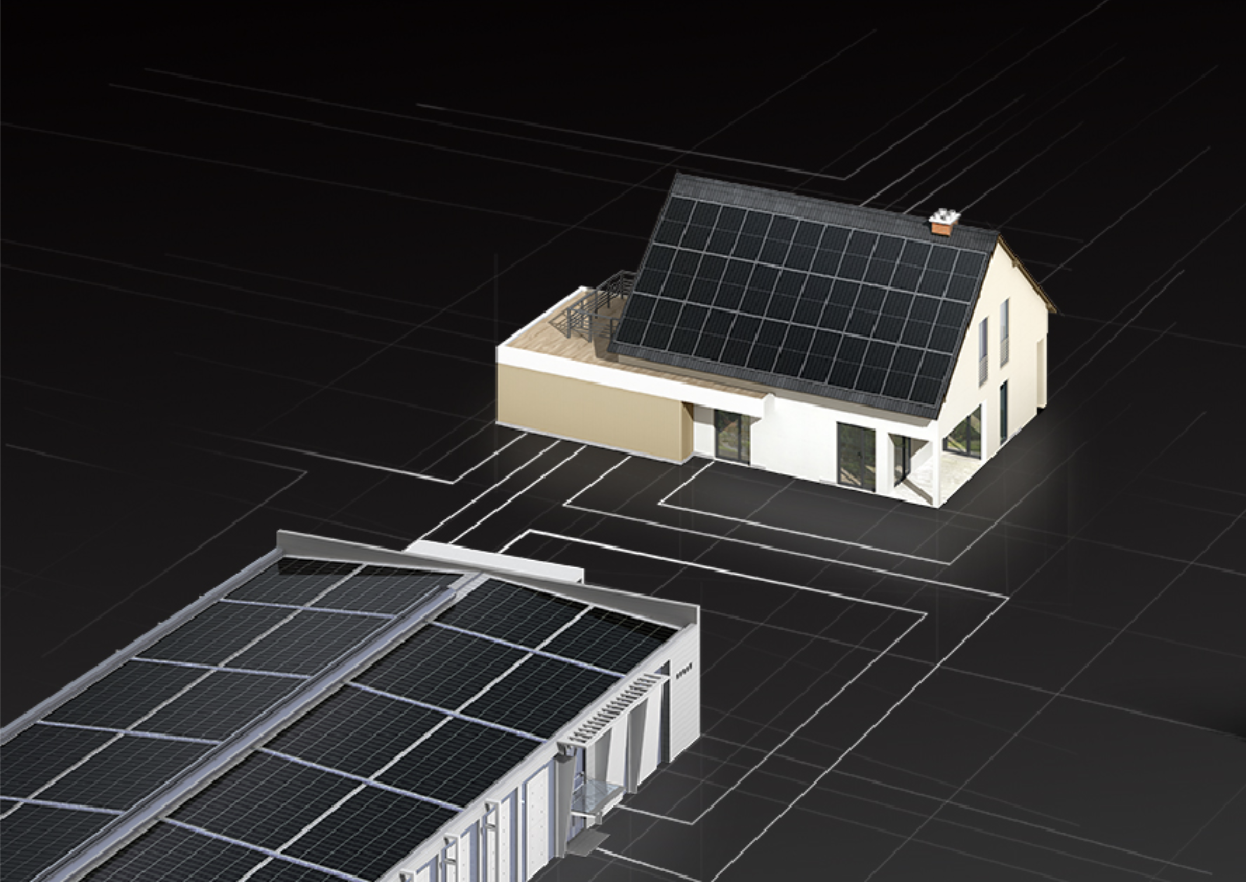 "Even hotter than carbon neutral" is how one Chinese media report described investor enthusiasm for Building-Integrated Photovoltaics (BIPV) — technologies that integrate solar power products into buildings. Multiple local governments, including Shanghai, Beijing, and Tianjin, have introduced (in Chinese) policies to promote the construction of BIPV in the next three to five years.
One company that is moving fast is LONGi Green Energy Technology (601012.SS), the world's largest solar wafer producer. LONGi is based in Beijing and listed on the Shanghai Stock Exchange, with a $49.2 billion market capitalization.
Last week LONGi acquired (in Chinese) 27.25% of Center International Group (also listed in Shanghai, 603098.SS), a company that

makes features for buildings such as

roofs and curtain walls. LONGi is now Center International's second-largest shareholder, after founder and chairman Liú Àisēn 刘爱森 who owns around 35%.
LONGi recently began to focus on BIPVs, in particular on technology that integrates the power generating functionality of solar cells with building materials like roof shingles.
Different from the traditional method of attaching solar panels on the top of buildings to create power-generating roofs, the BIPV method replaces traditional construction elements with solar-incorporated modules that reduce installation time.
LONGi has been building (in Chinese) BIPV roofs for commercial clients since last June. The new investment will allow the solar company to expand its BIPV products to include curtain walls, a specialization of Center International.
LONGi faces fierce domestic and international competitors, especially Tesla, in the BIPV roof market.
Tesla (TSLA:NASDAQ) bought California-based solar roof tiles maker Solar City in 2016 and introduced its first-generation BIPV product –– Solar Roof –– the same year. Tesla's CEO Elon Musk said during an earnings call last September that Solar Roof will be the company's "killer product" in 2021.
Tesla began aggressive hiring of third-party roof installers last year, especially in California, where the state government required most new homes and residential buildings up to three stories high to include rooftop panels starting 2020. Musk's company is already planning to sell the tiles in China (in Chinese).
Chinese solar companies, which collectively control at least 60% of every step of the global solar supply chain, are also leading in the field. Other than LONGi, Beijing-headquartered Hangergy launched its BIPV roof, the Hantile, in 2017, and solar company Risen Energy (300118.SZ) is also developing (in Chinese) multiple BIPV products.
The domestic BIPV market is expected to grow as China introduces new rules and subsidies to expand renewable and clean energy sources to meet its ambitious climate goals.
The Beijing city authorities last year introduced subsidy programs for solar capacity building, including the BIPV products. Shanghai also issued new rules (in Chinese) this year to promote the use of BIPV as part of the city's 14th Five Year Plan for city planning.