Pinduoduo is bigger than Alibaba, and its chairman steps down
Business & Technology
Pinduoduo is now China's largest ecommerce platform by annual active users, surpassing Alibaba.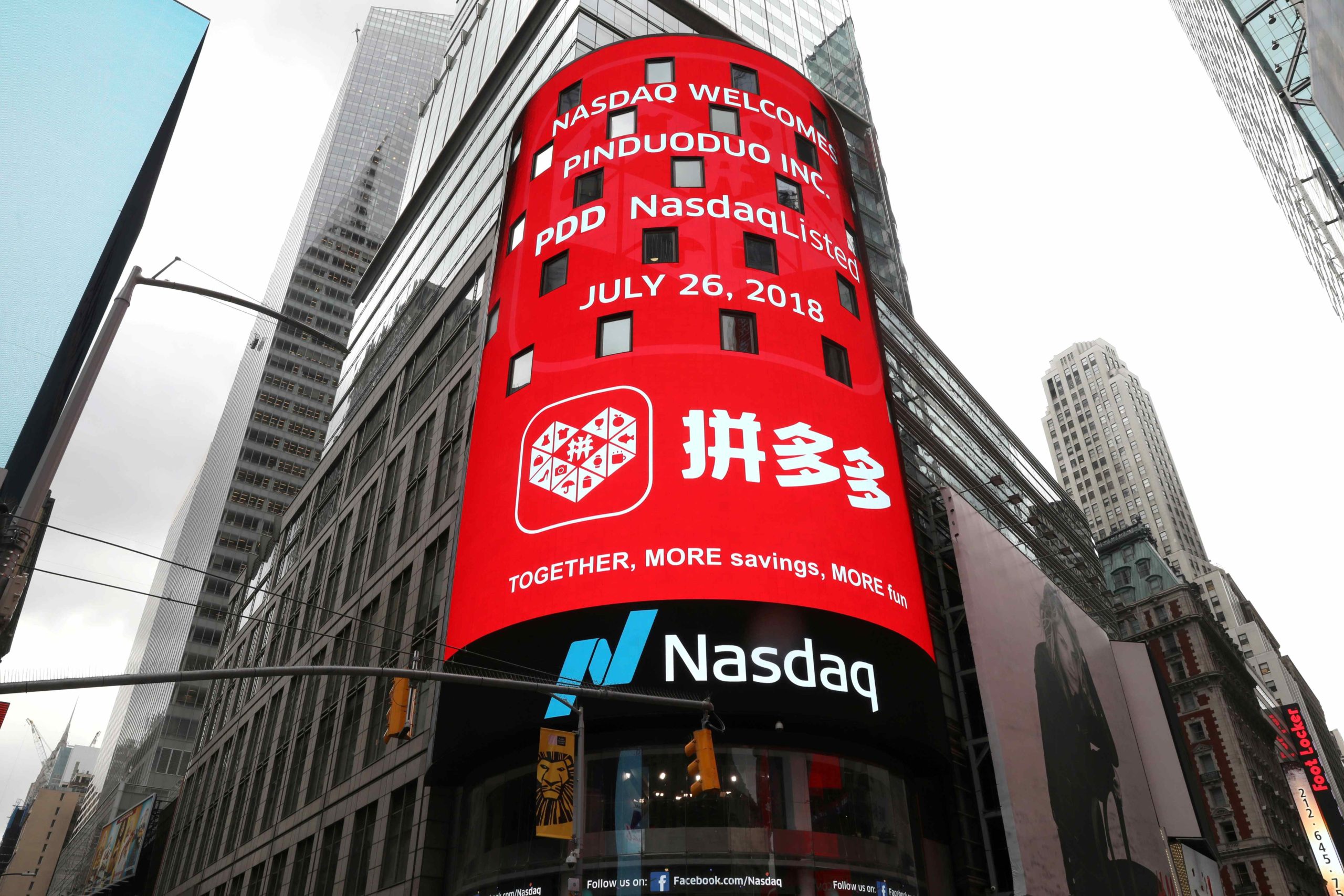 Social ecommerce giant Pinduoduo (NASDAQ: PDD) has surpassed Alibaba in active annual users, tallying 788.4 million users in 2020, overtaking Alibaba's 779 million.
The news comes on the same day Pinduoduo founder, the 41-year-old Colin Huang (黄峥 Huáng Zhēng), stepped down as chairman of the company's board of directors. Huang will be replaced by CEO Chén Lěi 陈磊, who will remain CEO.
Huang would be "stepping back from day-to-day management to work on the company's long-term strategy" and "pursue research in the food and life sciences," according to a company press release.
The move should not make much difference: Huang "hasn't been involved operationally for a while, as in, no one on staff directly reports to him," says Rui Ma of the Tech Buzz China podcast, suggesting that Huang will focus on investing.
Pinduoduo's revenue spiked 146% in last year's final quarter compared with 2019 as the pandemic kept shoppers at home.
In August 2020, the company launched community group-buying platform Duo Duo Grocery 多多买菜, which allows users to select next-day pickup at stores that partner with the app.
Pinduoduo has ambitions to be China's largest grocer and to promote "digital inclusion in rural communities," according to a company statement released yesterday. "Rural revitalization" using technology is fully in line with current government policy.
Founded in 2015, Pinduoduo was initially known for extremely cheap merchandise, and for linking farmers directly to urban consumers through the app.
Pinduoduo was popular in third- and fourth-tier cities, but has since expanded to China's first-tier and second-tier cities, while challenging Alibaba and JD.com's dominance in ecommerce.
Apart from fresh produce, Pinduoduo now sells other household items such as olive oil and toilet paper
The ecommerce giant gained popularity for a group-buying function that enables friends and family groups to purchase in bulk, at discounted prices.
The company raised $1.63 billion in a Nasdaq IPO in 2018, one of the top fundraising deals of the year.
Pinduoduo faced intense scrutiny this January when a worker died by suicide and another collapsed after walking home from work. Since then, authorities have been investigating labor conditions at the company, and if long working hours may have been a factor in the employees' deaths.
Correction: March 19, 2021
An earlier version of this article incorrectly referred to Colin Huang as the company's Chairman and Chen Lei as CEO.