Chinese electric vehicle giant Nio goes to Norway
Business & Technology
China's electric vehicle makers are eyeing Norway as their first overseas destination — but can they convince Europeans to pay top dollar for cars made in China?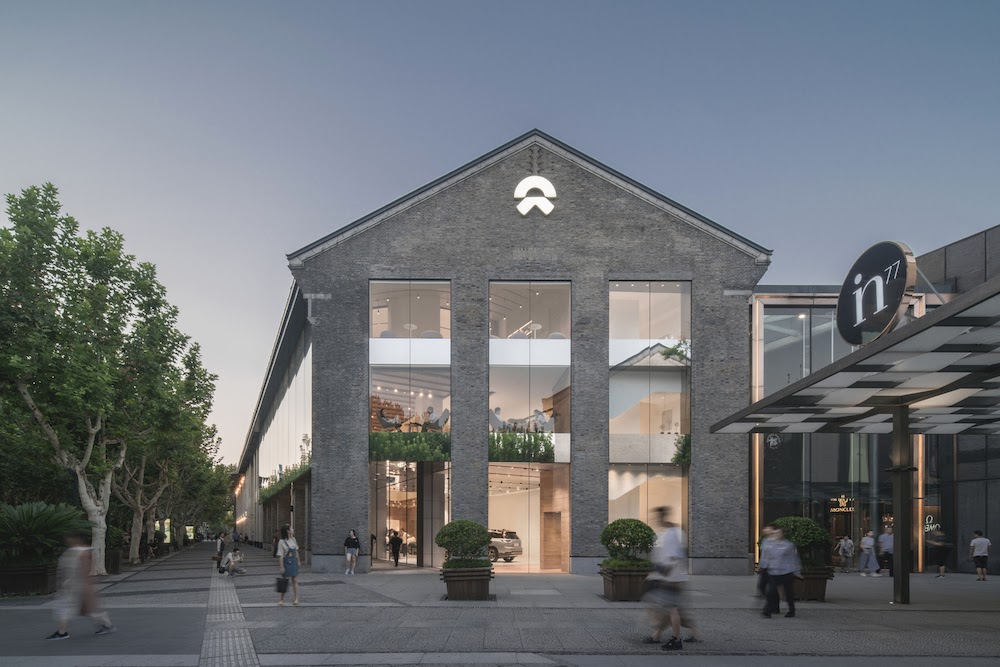 The Chinese electric vehicle up-start Nio has chosen Norway as its first overseas destination.
In a press conference on Thursday, CEO William Li (李斌 Lǐ Bīn), said (in Chinese) that the company will start delivering the ES8, its all-electric sport utility vehicle, to the Nordic nation in September. It will also begin taking premium orders for the ET7, its first electric sedan, next year. Preorders for the ES8 will begin shortly.
Marius Hayler, the general manager of Nio's Norway branch, said the company expects to open a signature Nio House — a 2,150 square meter combination showroom, meeting space, and café — in Oslo in September. Nio's Norway team is also expected to grow from its 15 current members to 50 by the end of the year.
"Our decision to choose Norway as our first overseas market was a long time coming," said Li (in Chinese). "It's not just that Norway is the most welcoming country for electric vehicles; it's that Norway and Nio have a shared vision when it comes to energy conservation and innovation."
Norway — a nation of only 5 million people, roughly half the size of Hangzhou's population — has a shortage of home-grown automakers, and is one of the most open countries to foreign marques. Like China, the country is exceptionally EV-friendly: it subsidizes electric vehicles through various tax exemptions and boasts an extensive charging infrastructure. Electric vehicles now account for 62% of Norway's car market, the highest in the world.
Can skeptical Western consumers be convinced?
All of this has made the country an overseas incubator for Chinese electric vehicle start-ups. By cutting their teeth in a hospitable Nordic environment first, Chinese automakers hope to gather lessons in preparation for the real challenge: Convincing skeptical Western consumers to pay top dollar for Chinese cars.
That may not be easy. For decades, Chinese products were associated with cheap labor at the bottom of the value chain. Though this is changing, the perception can become a hindrance in a highly competitive market; the Norwegian auto landscape, for example, is home to more-established EVs like Audi's e-Tron SUV, Tesla's Model 3 and Nissan's Leaf hatchback.
Nonetheless, Europe still seems to be the path forward. Recently, many Chinese EV start-ups have converged on an intriguing business strategy: manufacture in China, raise capital in the U.S, and start expansions in Europe. In choosing Norway as its first overseas beachhead, the Shanghai-based, U.S.-listed Nio is executing a version of that plan.
Many Chinese marques are already mid-execution. Xpeng, another U.S. listed, China-based electric vehicle start-up, delivered 100 of its G3 smart SUVs to individual Norwegian customers in late December. Aiways began selling its mid-size SUV in Europe last October, and Lync & Co, owned by Chinese automaker Geely, plans to deliver their first vehicles to Europe this spring.
But politics may ultimately have the final say. On Tuesday, trade officials of the European Union admitted that they were considering suspending a comprehensive trade deal with Beijing due to political tensions. As relations between European governments and Beijing sour, import tariffs and further entry barriers loom large for many Chinese marques, imperiling their dream of becoming what Li called, a "global brand" for "global users."