Escaped circus tigers shot dead in Henan after killing handler
Society & Culture
Two tigers were gunned down after they killed their keeper and escaped from a zoo in Henan, drawing attention to the poor and unsafe conditions in which wild animals are kept at a variety of Chinese tourist sites.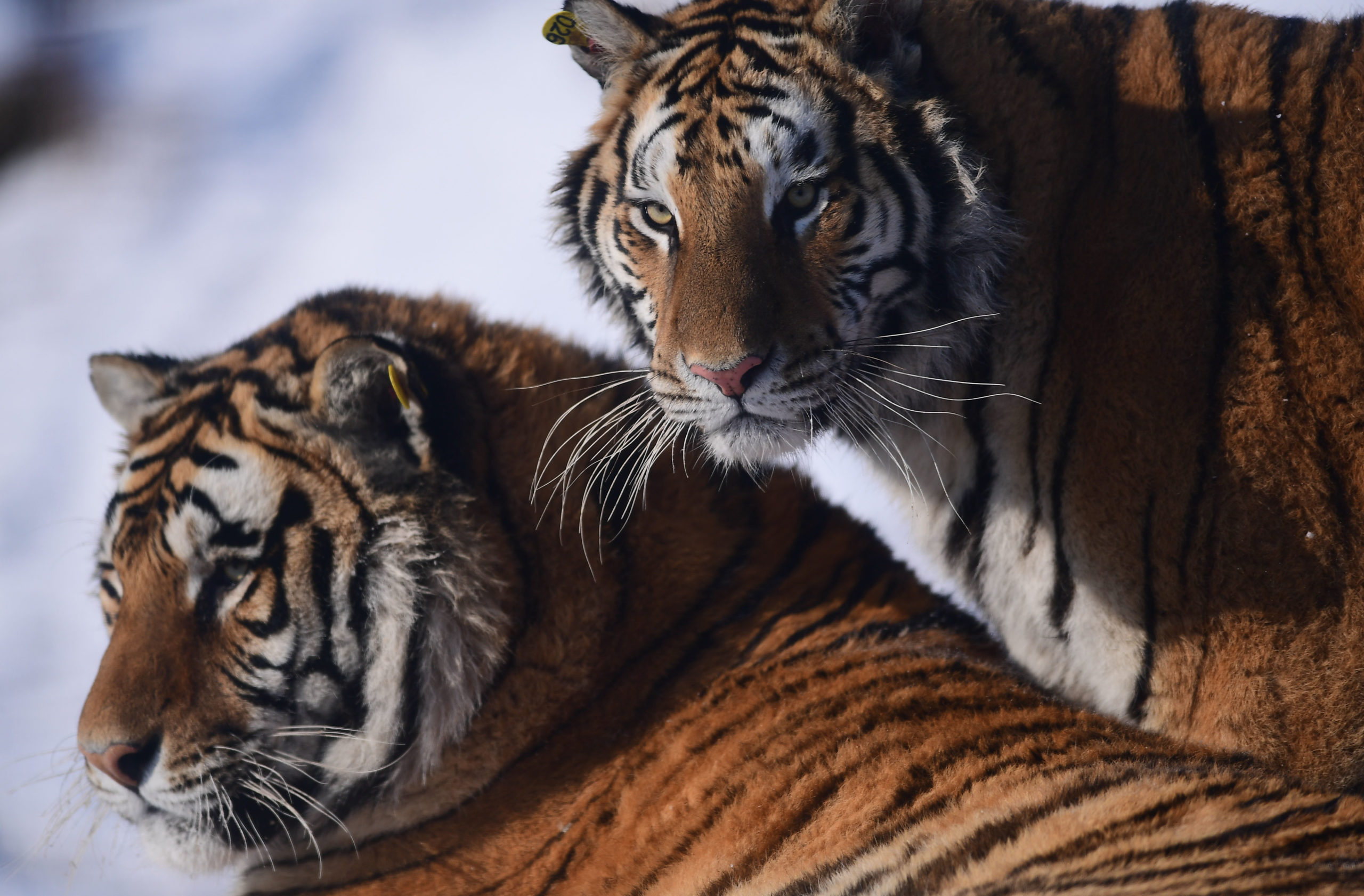 Less than a week after a Siberian tiger killed a zookeeper in Anhui Province, two performing tigers have been shot dead in Nanyang, Henan Province, after mauling a circus employee to death and breaking out of their enclosure, local police said.
During their feeding time, the big cats attacked and killed the handler, who was only identified by the surname Jiǎ 贾. Then they escaped the circus on Tuesday morning and hid in Danjiang Peacock Valley, the tourist park in which the circus is located. The injured keeper was rushed to a local hospital, where he was pronounced dead later that day.
Local police immediately launched a large-scale hunt for the runaway cats while nearby residents were told to leave the area and the tourist park was ordered to close. The initial plan (in Chinese) was to retrieve both tigers alive. But after multiple failed attempts to tranquilize them or lure them into a cage, the searchers were forced to shoot the tigers, as they started to behave very aggressively. 
In a statement (in Chinese) released yesterday, the city's forestry department explained that the tigers had to be gunned down because they feared that the animals would pose a grave threat to public safety in a nearby residential neighborhood. It also noted that the circus had been hired by the park to perform animal shows, and that it had the required licenses to breed and train wild animals like tigers.
The China Vibe.
Subscribe to The China Vibe, our society and culture newsletter, to get a free weekly roundup of the most interesting stories from China.
No punishment has been announced for the circus yet, but local authorities said that an investigation into the matter had been opened and that the park had been ordered to shutter for an indefinite period of time.
The tragedy happened on the heels of a similar incident (in Chinese) on May 23, when a 55-year-old keeper, who had been employed at a zoo in Anhui Province for nearly 20 years, was mauled to death by a Siberian tiger while cleaning its enclosure.
Several Chinese state media outlets published editorials urging zoos and other businesses involving dangerous animals to enhance their security measures and increase safety training for employees. "When it comes to keeping and breeding wild animals, human safety should always come first. It's non-negotiable," The Paper wrote (in Chinese). Xinhua noted (in Chinese) that although financial strain is a common problem for Chinese zoos, they must not "prioritize profits" at the expense of people's lives. 
The news also prompted renewed calls for the government to ban animal performances, which have long been a main attraction at Chinese zoos. "Animals don't like to put on shows. It is against their nature. Those tigers could have lived freely and happily in the world and yet they ended up being killed by humans," a Weibo user wrote (in Chinese).
Over the years, Chinese zoos have earned themselves a poor reputation when it comes to the treatment of animals. There have been a considerable number of reports revealing unethical practices such as underfeeding, keeping animals in poor living conditions, and forcing them to perform demeaning tricks for entertainment purposes.