Puppies and kittens are the latest casualties of China's blind-box craze
Society & Culture
"Blind-box" gifts and toys have been popular in China since 2014, but now some unscrupulous companies have been using the concept to sell mystery pet gifts, with animals shipped by courier companies. The public is outraged.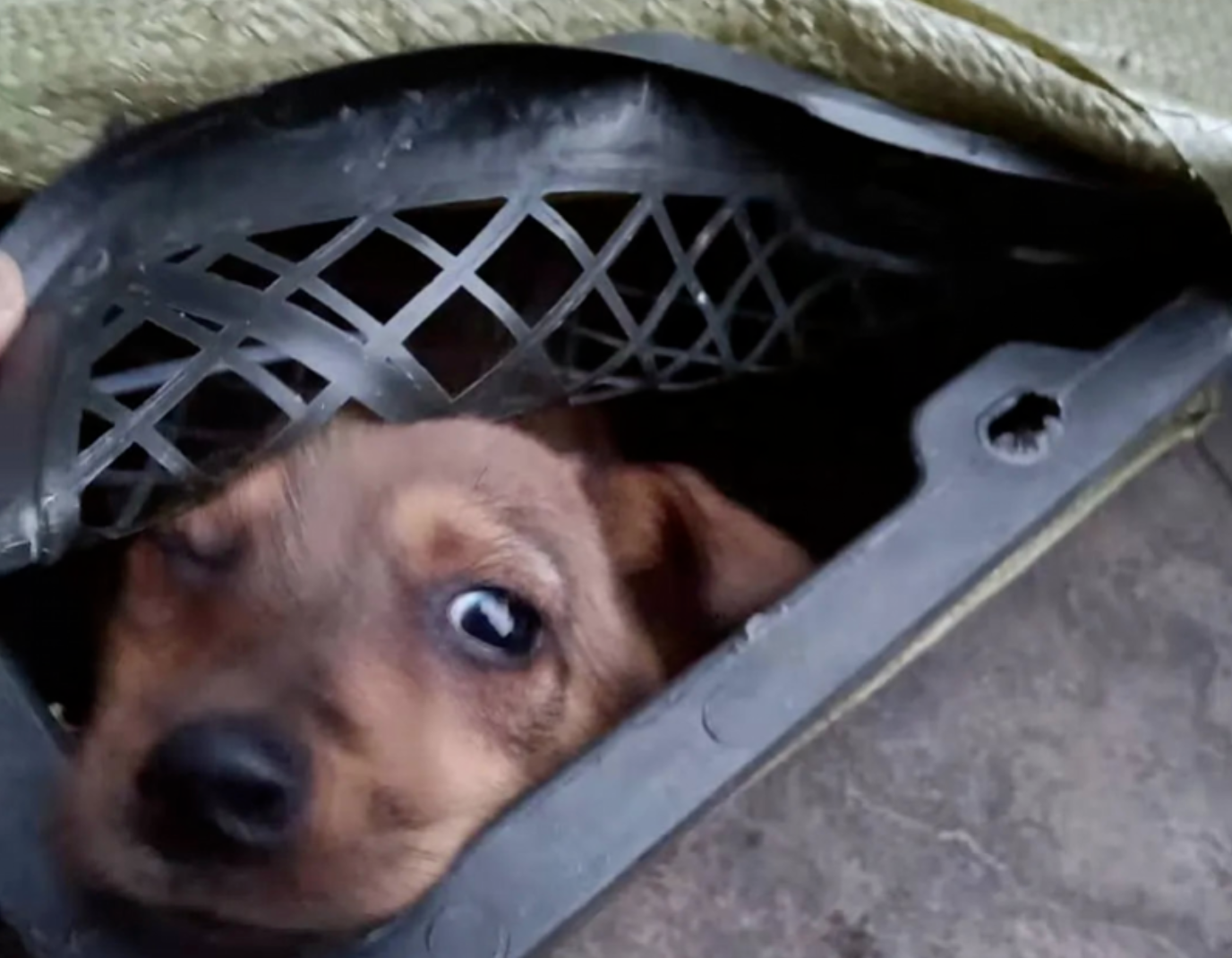 A Chengdu-based animal rescue organization has saved hundreds of dogs and cats at a local logistics facility. The animals were found in "blind boxes" — mystery gift packages — bought online and destined to be shipped to buyers who had no idea what they would get when making their purchases. 
According to media reports, a group of animal welfare activists carried out the rescue operation on Monday evening. They raided a distribution center operated by Chinese delivery firm ZTO Express and found more than 160 ready-for-shipping boxes in a massive truck. Disguised as regular express deliveries, each package contained a live puppy or kitten. Some of the animals were in poor condition due to lack of nourishment and were hollering for help.
"We could hear them crying in discomfort. If the back door of the vehicle had been completely shut and no air was circulating, they would have suffocated to death," the rescue organization Chengdu Love Home Animal Rescue Center (成都爱之家动物救助中心) wrote (in Chinese) on Weibo. The organization said that while the activists did everything in their power to save every animal, not all of them survived. "The dead bodies of several pets were tossed on the streets by ZTO Express workers," the post read.
By Thursday, it was confirmed that four of the rescued animals had died. Chén Yùnlián 陈运莲, the head of the organization, told Shangyou News (in Chinese) that the rest of them were in the hands of local officials overseeing animal issues, and the injured animals would receive proper treatment. Chen said that her organization would take care of the animals temporarily when the inspection was done and later put them up for adoption.
The incident has brought to light a new, thriving market for so-called "blind-box pets" (宠物盲盒 chǒngwù mánghé), which has gained growing popularity in the past year. The business was largely inspired by Pop Mart, a Chinese toy maker founded in 2010, whose first hit product came in 2014, when the company made a pivot to selling collectible figurines in packaging that doesn't allow buyers to see what's inside, a concept similar to gashapon vending machines in Japan.
Pop Mart's rapid growth — it just made its Hong Kong IPO in December — was attributed to its appeal to young Chinese consumers looking for cheap, novel forms of entertainment and online shopping. The business of "blind-box pets" essentially targets the same market. 
On various ecommerce platforms like Taobao and Pinduoduo, online vendors selling "blind-box pets" often lure potential buyers by using photos of attractive and expensive breeds of cats and dogs. For as low as 9.9 yuan ($1.53), customers can purchase a mystery box containing a random animal, from puppies and kittens to even turtles and spiders. 
Judging from customer reviews, the experience can go wrong in so many ways. Some complained that they received dead pets, likely because shipping took too long and the animals succumbed to problems like dehydration and starvation in transportation. Others said they had returned the animals because they looked sick. Some internet users noted that there was an increase in the number of stray dogs and cats this year, many of which may have been abandoned by "blind-box pets" buyers.
In China, it's illegal to ship live animals by mail, but the practice appeared to be more widespread than officials thought, especially with the booming market of "blind-box pets." In Chengdu, neighbors of the ZTO Express facility told reporters that since the distribution center was established in the second half of 2020, they had witnessed transportation of animals multiple times, mostly at night. 
In response to the allegations, the logistics firm issued a statement (in Chinese) yesterday, saying that it had shuttered the distribution center in Chengdu as a police investigation into the case continued. The company also apologized for its failure to detect illegal practices at its facilities and vowed to conduct a comprehensive examination of its operations.
Since the grim discovery was made public, a string of high-profile Chinese news outlets have taken a stand against "blind-box pets." In an editorial (in Chinese) published today, Xinhua described the "bloody business" as an affront to animals that deserve to be loved and cared for. "The entire trading process is a disregard for life," the article read. State-run broadcaster CCTV also criticized (in Chinese) everyone involved in the business, condemning them for "establishing their joy based on the pain of animals."
Online, the horrific story caused a widespread uproar, with many saying that it wasn't just an abhorrent treatment of defenseless animals, it also posed a danger to public health. Other animal rights advocates called for Chinese legislators to make animal cruelty illegal in the country, arguing that similar acts would occur again unless laws were in place to protect and enhance the well-being of animals.