Beijing gives in to pressure from public to set up special quarantine site for pet owners
Domestic News
What happens when the city government orders residents to be isolated at centralized quarantine venues, but does not make any plans for the pets left behind?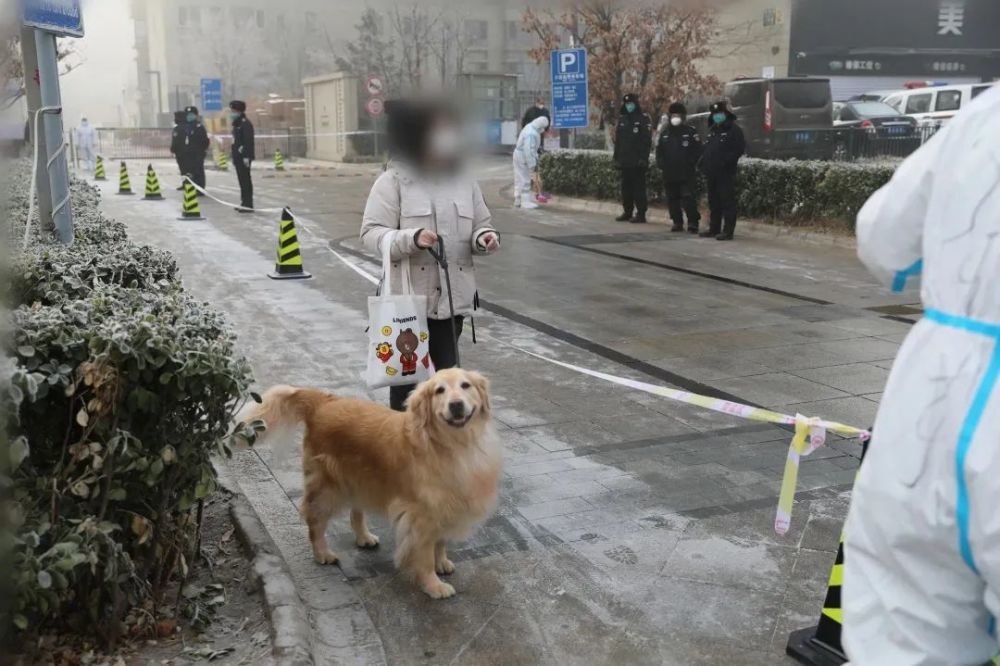 What happens when the city government orders residents to be isolated at centralized quarantine venues, but does not make any plans for the pets left behind? 
The authorities of Daxing District of Beijing have had to deal with heart-wrenching pleas and unrelenting criticism, after a partial lockdown was imposed on the Chinese capital last week when a handful of new locally transmitted COVID-19 cases were reported. 
Last week, all 1.6 million residents of Daxing were banned from leaving the city, while people living in five Daxing neighborhoods where the cases were detected were ordered to remain indoors. Over the weekend, as new infections continued to soar, Daxing's Tiangongyuan neighborhood ordered residents to move to centralized quarantine venues. Complaints quickly emerged on social media from people who had been told to leave their pets unattended at home.
"Officials in my community asked me to go to a quarantine facility, but I am barred from bringing my dog with me," wrote (in Chinese) a dog owner on Weibo. "After my 21-day isolation, my pet is bound to die if left behind. I'm willing to pay as much as needed to quarantine with my pet."
The desperate plea instantly struck a chord with animal activists and others, who condemned the local government for rolling out containment measures that were "pet-unfriendly" and "ill-thought." Thousands of Weibo users shared the post, calling for wider attention to the issue.
However, in a turn of events, Beijing responded to the intense criticism on January 24, saying that considering the "basic needs" of pets, every household in Tiangongyuan could let one member of the family stay at home, provided that "all pandemic prevention requirements are strictly implemented."
While the measure appeared to be reasonable at first glance, many pet owners in the area continued to push for a total reversal of the original policy, pleading with officials to let them quarantine with pets at centralized locations and offer proper care of the animals. Some of them raised concerns about the lack of pet food at home, saying that because animal feed was not included in government-organized deliveries, which were their only source of supplies while isolated at home, their pets would suffer starvation very soon.
"I've run out of cat food and my two cats are freaking out. I have no idea how long they can survive without food. It will absolutely devastate me if they eventually die from starvation," a cat owner wrote (in Chinese) on Weibo.
Ultimately, the persistent pleas led to a government response that the pet owners were hoping for: Beijing announced on January 25 (in Chinese) that it had created a special quarantine location in Daxing District, where pet owners could bring their animals for centralized isolation, with veterinary professionals available to take care of the animals' health. As of this morning, more than 1,300 pet owners in Tiangongyuan have been sent, with their pets, to the location (in Chinese), where veterinary professionals are equipped to handle the work of COVID-19 prevention for animals.
This is not the first COVID-19 pet crisis in China. Roughly a year ago, when Wuhan went into a lockdown due to the first coronavirus outbreak, thousands of pet owners who were traveling outside of the city were unable to return home because of strict travel restrictions. Worrying about their pets, many of them beseeched friends and even strangers in the sealed-off city to break into their homes to feed and look after their animals. 
Later, fears of animals transmitting the disease caused a spike in pet abandonment in the country, where animal shelters were "completely overwhelmed" and stray pets were "routinely rounded up," according to TIME magazine.