Xi Jinping and the day the world changed in November 2012
Politics & Current Affairs
What a difference one day made. On November 15, 2012, Hu Jintao's face was on the cover of every Chinese newspaper; the next day, Hu was gone from the front pages, and the face of Xi Jinping was (almost) everywhere.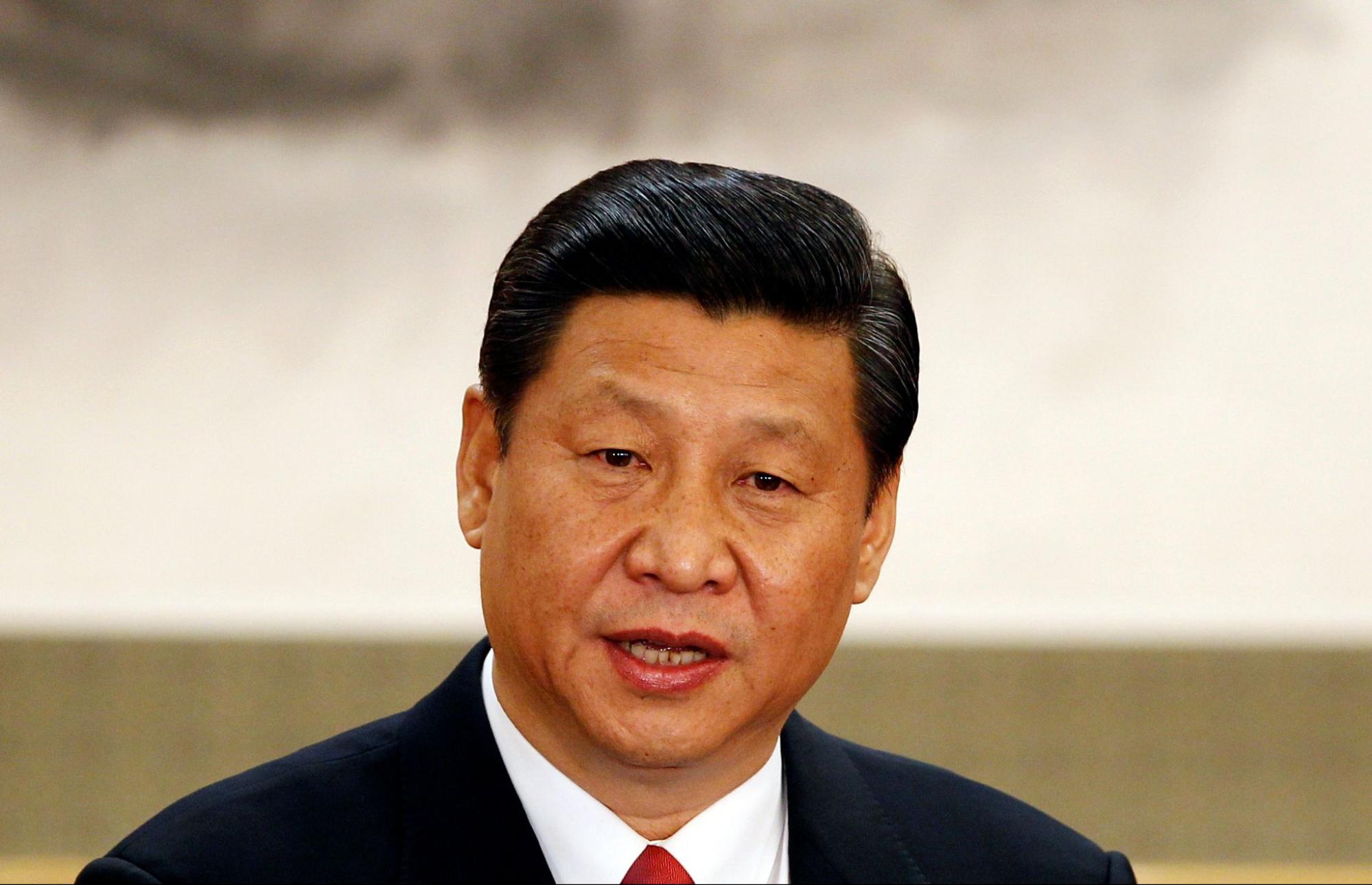 The 18th National Congress of the Chinese Communist Party took place in the Great Hall of the People in Beijing from November 8 to 15, 2012.
This big Party meet marked the official handover of power from Hú Jǐntāo 胡锦涛 to Xí Jìnpíng 习近平 as Party General Secretary and Central Military Commission Chairman. At the same time, Lǐ Kèqiáng 李克强 succeeded Wēn Jiābǎo 温家宝 as State Council Secretary.
Hu's last stand
On November 15, the last day of the congress, China's newspapers went to press before the new seven-member Politburo Standing Committee under Xi was presented to the media. Hence, the newspapers all simply announced that the congress ended "successfully," with Hu's face plastered all over the front pages, albeit not in excessively large proportions.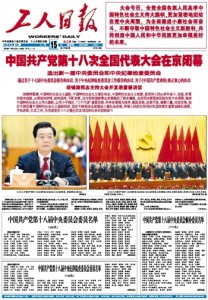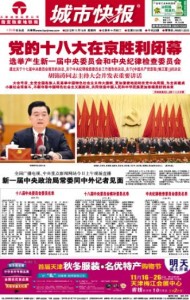 The man of the hour
On November 16, however, it was a totally different story in the press. The previous evening, after the new standing committee was revealed to the media — over 20 minutes late — Xi's famous first words to the media were, "Sorry to have kept you waiting. I am very happy to meet with you, friends of the press" ("让大家久等了,很高兴同各位记者朋友见面).
The next day, Xi Jinping was on almost every newspaper front page in China.
A few newspapers even deigned to describe Xi's elevation as a near-messianic event. The City Evening News (城市晚报) from Jilin Province, for example, put large pictures of Xi and the other six members of the new standing committee on its front page next to a headline reading "New start, new expectations, new era" (新起点 新期盼 新时代).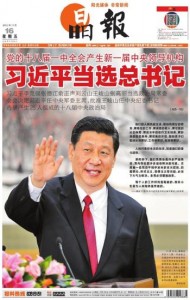 Other newspapers opted to place a picture of Hu Jintao shaking hands with Xi Jinping on their front pages, signifying the peaceful and stable passing of the mantle.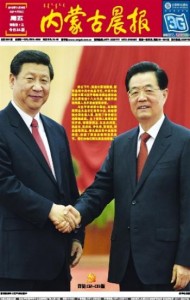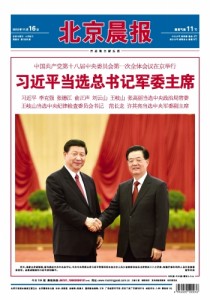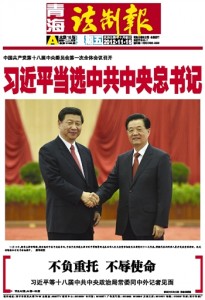 Links and sources
"The CPC 18th Party Congress successfully ended yesterday" / Danwei (archived)
Xi Jinping: "New start, new expectations, new era" / Danwei (archived)
Full text: China's new party chief Xi Jinping's speech / BBC