China's Xinjiang policies debated again at UN Human Rights Council
Politics & Current Affairs
UN human rights chief Michelle Bachelet raised concerns about "reports of serious violations" in Xinjiang, while Canada led more than 40 countries in raising grave concerns about Beijing's human rights abuses. China responded by accusing Bachelet of "erroneous remarks" and rallying 65 countries to its side.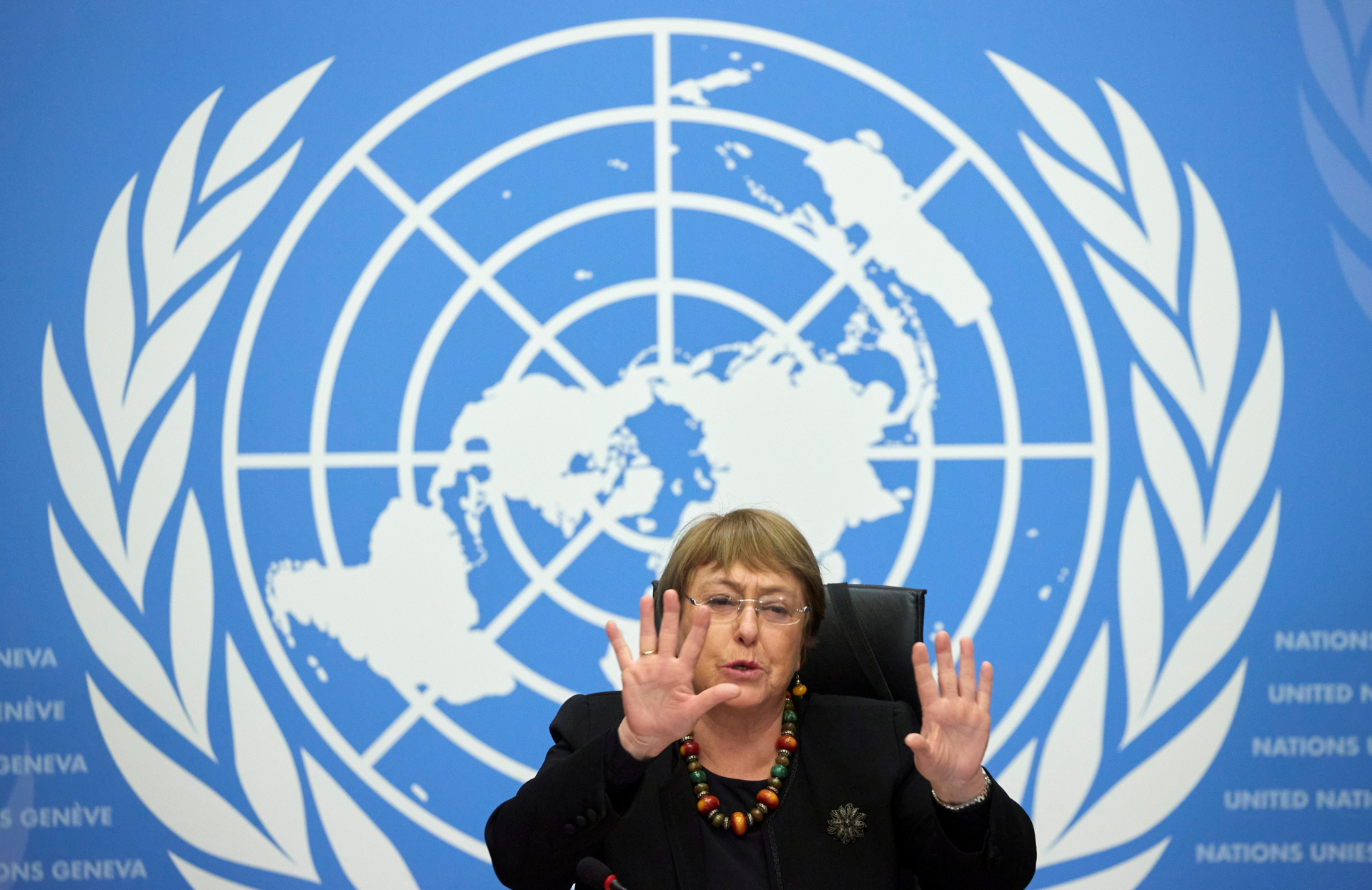 For nearly three years, since the scale of state surveillance and mass internment of ethnic minorities in China's Xinjiang region came to light, the issue has been bitterly debated by diplomats at various United Nations bodies. An August 2018 meeting of the UN Committee on the Elimination of Racial Discrimination (CERD) marked the first round of this high-level back-and-forth.
The diplomatic war of words continues this week, as the UN Human Rights Council meets in Geneva.
China accuses high commissioner of "erroneous remarks"
Michelle Bachelet, the UN High Commissioner for Human Rights, raised concerns yesterday about "reports of serious violations" in Xinjiang, and stated that she hoped a visit to the region with "meaningful access" could be "achieved this year," per Reuters.
It was the first time that Bachelet had "publicly suggested a timeline for the visit [to Xinjiang], for which her office has been negotiating the terms since September 2018."
Bachelet also stated that Beijing's imposition of a national security law in Hong Kong had a "'chilling impact' on democratic space and media."
"The High Commissioner is advised to stop making erroneous remarks against China, and refrain from interfering in China's sovereignty and judicial independence," a spokesperson for China's UN mission in Geneva told Reuters.
Another, bigger round of joint statements
"More than 40 countries led by Canada voiced grave concerns at the UN Human Rights Council on Tuesday about China's actions in Xinjiang, Hong Kong and Tibet," France 24 reports.
"The statement cited reports of torture or cruel, inhumane and degrading treatment or punishment, forced sterilisation, sexual and gender-based violence, and forced separation of children from their parents," France 24 says, noting that the "number of signatories is an increase from the 22 ambassadors who wrote to Bachelet in 2019 condemning China's treatment of the Uyghurs."
In response, "Belarus delivered a joint speech on behalf of 65 countries" supporting China's position that the "affairs of Hong Kong, Xinjiang and Tibet are China's internal affairs, and the outside world should not interfere," the Chinese Foreign Ministry noted in a statement (in English, Chinese).
China also took aim at Canada, Britain, the U.S., and other critical countries individually and as a group, leaning into a whataboutism argument increasingly deployed by Beijing in recent months that these countries are hypocritical and their own histories of exploitation and genocide mean they have no right to lecture China. See: