China's after-school tutoring crackdown goes nuclear
Business & Technology
New draft rules circulated today would force China's private education companies to turn nonprofit. Share prices of tutoring companies plummeted, and some see the end of a highly lucrative industry.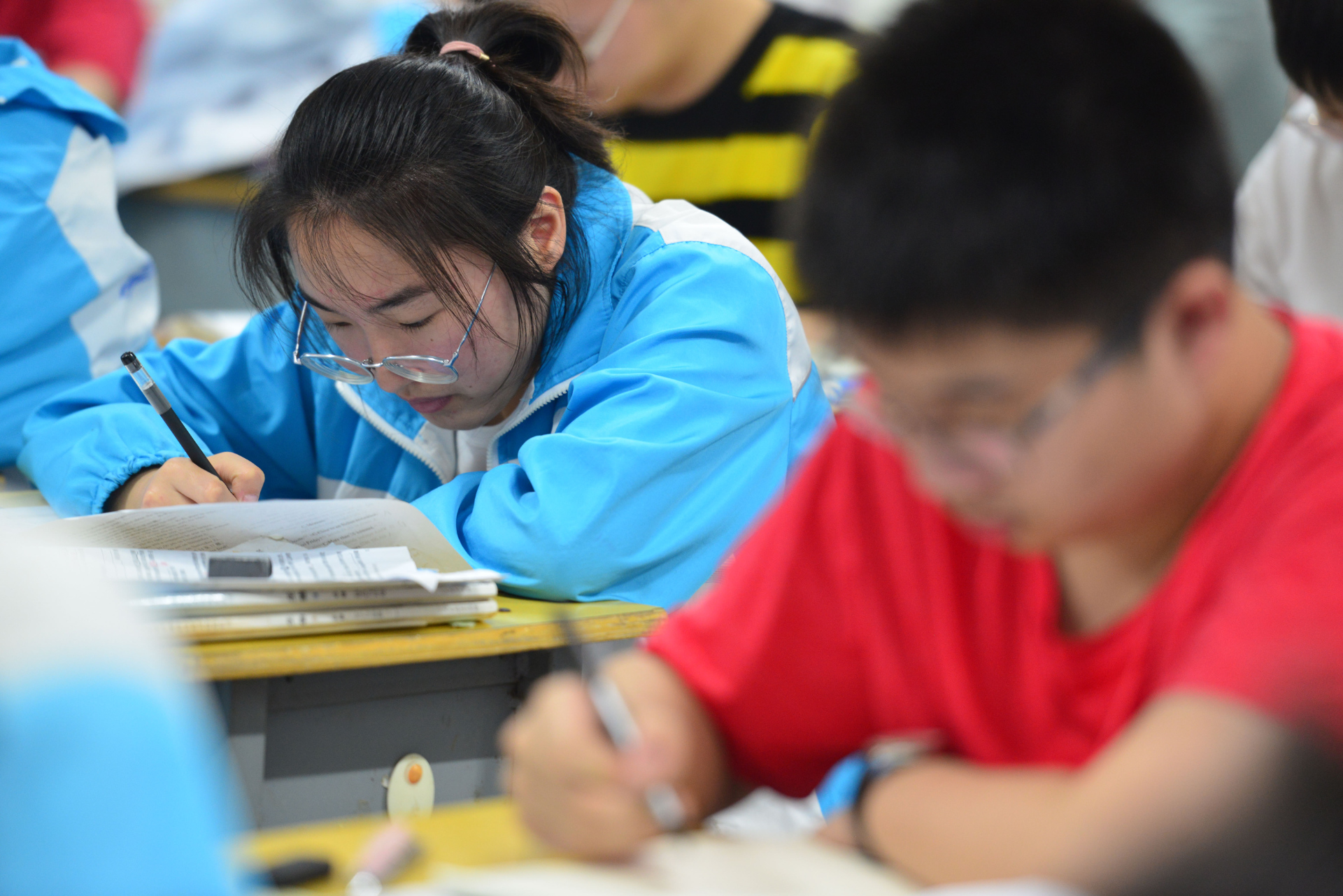 In an unprecedented escalation of China's crackdown on education companies, the State Council, China's highest governing body, is considering forcing its after-school tutoring companies to become nonprofits, according to a draft policy circulated today (PDF here, in Chinese).
The document, titled "On the further alleviation of compulsory education: Opinions on the burden of homework and after-school tutoring," offers 30 measures to rein in the education sector. They include steps to reduce homework load, raise education quality on services during and after school, and standardize education services.
But the most damning measure of all is number 13: In addition to preventing the registration of new after-school tutoring institutions, it calls for existing tutoring institutions to be "uniformly registered as nonprofits."
The measures would ban tutoring companies from going public or raising capital. Those that are already listed would be barred from investing or acquiring other education services — in other words, from growing.
Following the report, shares of China's education giants experienced what could be described as a decapitation. New Oriental Education, one of China's biggest and most established private education companies, sank a record 60% in Hong Kong, while New York–listed Gaotu Techedu and TAL Education dropped 56% and 59%, respectively.
Observers interviewed by Bloomberg overwhelmingly described the policies as a death knell to what had become a booming $100 billion sector. "Making the sector nonprofit is just as good as eradicating the industry altogether," said Wu Yuefeng, a fund manager at Funding Capital Management (Beijing) Co. It "would make being a listed entity meaningless," added Justin Tang, head of Asian research at United First Partners.
A partner at an education consulting company in Beijing told SupChina that the decision could exacerbate inequalities between the rich and the middle class. The policies are targeted predominantly at the middle class, she said, but "a lot of the more well-off families may conversely spend more to send their children overseas because options will be more limited domestically."
Why does Beijing want to destroy the private education business?
The reasons behind Beijing's willingness to take a hammer to its private tutoring sector are multifaceted. As the title of the draft suggests, the burden of the education system on children has been top of mind for the Party this year. In early March at the "Two Sessions," China's annual legislative meeting, Xí Jìnpíng 习近平 held a conference on the health of children in the education sector and told committee members that the tutoring industry had become "a stubborn malady."
"Parents hope their children…have a happy childhood, [but] they are afraid they will lose at the starting line in a competition over scores," he said (in Chinese). "We need to keep working on this issue." Xi has kept his promise. In April, national regulators limited tutoring services from offering livestreamed courses past 9 p.m. to ensure children got more sleep.
Business in the morning.
It only takes two minutes each day to stay tapped in to the world's second largest economy. Sign up for Tipsheet, delivered to your inbox for free at 9am ET daily.
Beijing has also isolated the tutoring sector as a particularly acute target of Xi's anti-trust campaign and war against the "disorderly expansion of capital." The industry, in other words, is expanding at a rate that has begun to hurt the customers it purports to serve. In the same month as the curfew was enacted, regulators also fined four after-school tutoring companies, including GSX Techedu and TAL Education Group, for misleading marketing tactics. In May, regulators issued guidelines (in Chinese) that tried to prevent bundled tuition fees from being used as investment instruments.
There are demographic reasons as well: Beijing sees the tutoring industry as a major impediment to raising birth rates — a core state objective — as it saddles parents with exorbitant education fees. On May 31, Beijing announced a three-child policy in an effort to counteract its aging population and shrinking workforce. But many women made clear that the problem wasn't the policy. "It's not like we don't want to have kids," a feminist blogger wrote in a Weibo post (in Chinese). "But as soon as we have kids, our life falls apart. That's why women don't want to be mothers."
On top of it all, across all sectors this year, an alarming pattern is forming among Beijing's top regulatory agencies. From escalating repression in Hong Kong to the probe of Didi and Beijing's willingness to target entire swathes of the internet economy, the disparate parts of the government are beginning to converge on a belief that state priorities come before all else.
But while businesspeople may be nervous, the new rules may enjoy popular support in China. A popular Chinese commentator argued on Twitter today that turning the education companies nonprofit would be a big blow to investors, but not necessarily for parents and children. Even if this new policy is problematic, "the direction is right."