Xi Jinping's graft busters are probing Jack Ma's home city, and a rising star of Xi's Zhejiang clan
Domestic News
Zhejiang is the economic powerhouse that set the groundwork for the rise of Chinese leader Xi Jinping. Now the purge of the Party chief of Hangzhou, a business center of the province and home to Alibaba, has sent a chill across the country's political and business elites. Lizzi Lee explains why.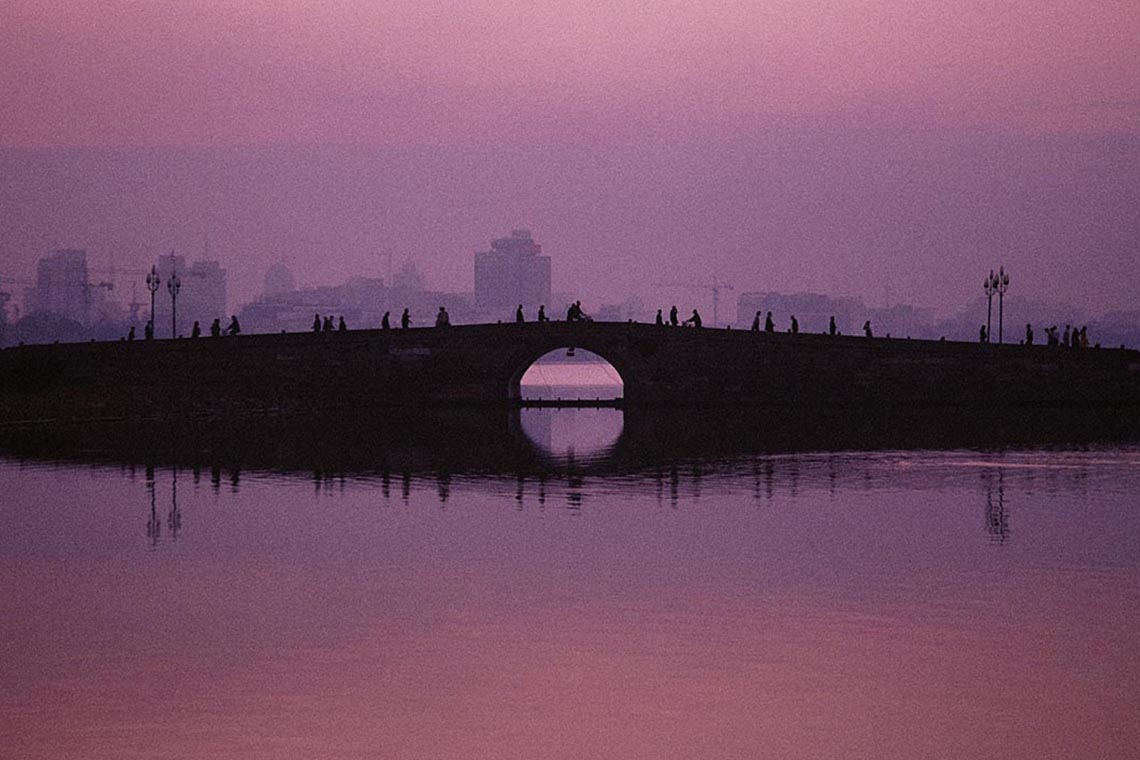 Zhejiang has a special place in Xi Jinping's heart. In the fall of 2012, before Xi officially took over as China's paramount leader, he disappeared from the public eye for a week for a "retreat" in the Zhejiang river city of Zhuji, according to the book Superpower Showdown by Wall Street Journal reporters Bob Davis and Lingling Wei. There, he and a small group of close advisers sketched out the blueprint of his political and economic agenda, which would later be known as the "China Dream."
Zhejiang is known for internationally famous private enterprises, boasting a constellation of micro and small businesses and national leaders like Alibaba, NetEase, Nongfu Spring, and Geely Holdings, which owns Volvo.
The province prides itself on its business-friendly atmosphere. Its 2016 "No More Than One Trip" (最多跑一次) initiative sought to cut through administrative red tape. A follow-up policy in 2020 promised that approval of investment projects should take "no more than 80 days" (最多80天 ). While many parts of China still view the capital markets cautiously, Zhejiang has for many years seen developing capital markets as a priority, and encourages domestic and international listings. The province's Operation Phoenix (凤凰行动) plan stipulates that the total number of listed Zhejiang companies should exceed 1,000 by 2025.
Xi's track record as the Party chief of Zhejiang from 2002 to 2007 set the groundwork for his ascendancy to power. During his term of office, he prioritized economic development, encouraged mom-and-pop companies to adopt sophisticated machinery to boost efficiency, and even set up tax incentives to attract foreign investment. During those years, Xi formulated his belief about harnessing the power of the market while maintaining a tight grip, as Hank Paulson wrote in his book Dealing With China. "I think Xi looks at it and says the Communist Party is the source of stability, the only institution strong enough to drive these [economic] reforms," Paulson recalled during an interview of his 2006 meeting with Xi Jinping. 
When Xi asked Jack Ma for help
Zhejiang is also known as a powerhouse of the digital economy. Hangzhou, the province's capital and most populous city with about 10 million people, is the headquarters of Chinese internet giants Alibaba and NetEase.
In July 2007, shortly after Xi Jinping left Zhejiang to become the Party chief of Shanghai, Xi led a high-level official delegation to Zhejiang and visited Alibaba's Hangzhou headquarters. "Is it possible for you to come to Shanghai to do business?" Xi half-jokingly asked Jack Ma (马云 Mǎ Yún) before turning to his cadres: "Shanghai must stay forward-looking, deepen its research capabilities, and be a hub for enterprises like Alibaba that have bright prospects."
Jack Ma's early success embodied the freewheeling Zhejiang entrepreneurial spirit of the early 2000s, when GDP growth featured prominently in both official propaganda and strategy. Ma learned early on the importance of nurturing cozy relationships with government officials. The relationship was largely mutually beneficial: While Alibaba received blessings from government organizations to advance its business empire, its business model also nourished an ever-expanding cottage industry of suppliers, merchants, and services companies, contributing to the province's eye-popping economic and job growth.
Jack Ma's early attempts at pushing regulatory and legal boundaries were largely successful. As Alibaba expanded its footprint across China, it faced a fair amount of criticism for selling counterfeit products, abusing monopoly powers, and trampling local small business owners. However, nothing made a dent in its business until the recent regulatory crackdown.
In 2017, there was an early sign of problems. Xi Jinping had launched an initiative to "redefine government-business relationships," calling for a "new type of working relation" that was not only "close" (亲) but also "clean" (清). In an apparent snub, Jack Ma told a high-profile business conference that year that "before the anti-corruption campaigns, government officials and business got too close, but after the anti-corruption campaigns, the relationship has gone to the other extreme." He then went on to reinterpret Xi's "close-clean" duo slogan as "the Four No's" (in Chinese): No bribing, no delayed salary payouts, no tax evasion, and no infringement upon other businesses' rights. History might remember the day as one of the many when Ma stole the spotlight from Xi. Subsequent media coverage of the event featured headlines like "Jack Ma's 'Four No's' principle defines the new type of government-business working relations."
Xi's idea of "government-business relations" would come back to haunt Jack Ma and his fellow Zhejiang business elites when the new Chinese leader's sweeping anti-corruption campaign began. And the pain has not stopped. Just last week, China's corruption watchdog issued an edict to 25,000 Zhejiang Party cadres to "self-examine" improper business ties involving themselves or family members. The agency will also conduct a thorough review (in Chinese) of Party members' relationships with local businesses, scrutinizing financial dealings of current and recently retired Party officials.
Two Zhous: A mysterious business empire and a purge 
The announcement came just two days after the downfall of Hangzhou's Party chief, Zhōu Jiāngyǒng 周江勇, for corruption-related charges.
Amid rumors of insider trading between Zhou's family and Jack Ma's Ant Group before its later detailed IPO, Ant Group dismissed speculation as "false rumors," claiming it had "strictly followed laws and regulations."
That might be so. But Jack Ma and his business empire could not thrive without Zhou, a vocal advocate for the digital economy. Jack Ma made it clear himself while receiving an honorary medal from Zhou: "The Hangzhou government and Alibaba represent a brand-new government-business relationship, a kind of family relationship."
A few days after Zhou's downfall, China Business Weekly, a Chinese-language journal supervised by People's Daily, published a lengthy investigation (in Chinese) disclosing the problematic business dealings of Zhou's wife, brother, and other relatives.
According to the report, Zhou's wife made tens of millions from her nominal position as the deputy Party secretary and chairman of the supervisory board of a local agricultural and commercial bank in Ningbo. Internal whistleblowers' letters reporting her misconduct "arrived like snowflakes."
In addition to Zhou Jiangyong's wife, two of his relatives, Zhōu Wényǒng 周文勇 and Zhōu Jiànyǒng 周健勇, also allegedly engaged in illegal business dealings: Zhou Wenyong had equity stakes in as many as 13 enterprises, encompassing energy, petrochemical, automobile sales, investment, security, management consulting, and many other industries, many of which are concentrated in Zhejiang.
The most important puzzle piece of Zhou Jianyong's business map is Ucity United Information Technology Development Co. (优城联合信息技术公司), a sprawling tech company specializing in metro payment systems and big data. The obscure company has an impressive list of "technology partners," including Alibaba, Tencent, and UnionPay. Another entity wholly owned by Ant Group holds 14.28% of its shares, per media reports.
Whether Jack Ma had heeded Xi's advice of keeping it clean while staying close will come under the sharp eyes of China's anti-graft watchdogs in the coming days.
No safe haven from China's graft busters, even in Zhejiang?
The downfall of Zhou Jiangyong in and of itself is intriguing. Zhejiang officialdom has largely been spared the sweeping anti-corruption campaigns since the 18th Party Congress. A few notable exceptions include the former mayor of Ningbo, Lú Ziyuè 卢子跃, and a former senior official of Zhejiang's CCPPC, Sī Xīnliáng 斯鑫良. The phenomenon has fueled the suspicion that Zhejiang was tacitly designated a "safe zone."
The speculation has its roots in Xi's special relationship with Zhejiang. In addition to spending his formative years as Zhejiang's Party chief, Xi also cultivated a legion of loyal lieutenants who would see their career paths fast-tracked, defying regular Party promotion rules.
Hangzhou Party chiefs typically have impressive placement records, but even for Xi's Zhejiang clique, Zhou Jiangyong's quick promotion through the ranks was noticeable. Zhou could have become the governor of another province in next year's personnel shuffle if all had gone according to plan.
The investigation into Zhou Jiangyong has put in the spotlight the notion of "the New Army of Zhiejiang" (之江新军), a term loosely referring to Xi's clan of Zhejiang associates considered destined for higher office.
One exemplary soldier of the New Army is Cài Qí 蔡奇, who worked alongside Xi in Zhejiang. A late bloomer in his career, Cai was considered a lackluster bureaucrat who didn't even make it to the list of alternate members of the central committee by the 18th Party Congress in 2012. However, under Xi Jinping, Cai witnessed a jaw-dropping series of promotions, from the deputy governor of Zhejiang Province to the deputy director of the National Security Council, then to the acting mayor of Beijing, and finally to the coveted position of the Party chief of Beijing.
Another example is Huáng Kūnmíng 黄坤明, who has followed in the footsteps of Xi Jinping. Huang served several stints in Zhejiang before becoming the Party chief of Hangzhou. Riding on Xi's coattails, Huang Kunming was transferred from Zhejiang to Beijing shortly after the 18th Party Congress and in 2012, became a member of the Politburo after the 19th Party Congress in 2017.
Chongqing Party chief Chén Mǐn'ěr 陈敏尔 is another rising star of the Zhejiang faction. During his post as Zhejiang's top propaganda official, Chen famously ran a series of op-eds on the front pages of The Zhejiang Daily, collectively known as the New Language of Zhijiang (之江新语). The author, "Zhé Xīn" 哲欣, was later revealed to be none other than Xi Jinping himself.
Yet another key Zhejiang ally of Xi's is Lǐ Qiáng 李强, the current Party secretary of Shanghai. A Zhejiang native, Li served as secretary-general of the provincial Party committee under Xi when the latter was Zhejiang's Party boss. Li is widely seen as a key contender to the Standing Committee at the next Party Congress in 2022.
While observers generally remain bullish on the Zhejiang clan, at the very least, Zhou's fall from grace dispels the notion that Zhejiang is a haven beyond the reach of the claws of anti-corruption campaigns.
And that might be what Xi intended. As Máo Zhāohuī 毛昭晖, the director of the Center for Anti-Corruption Policy Research at Renmin University, told China News Weekly (in Chinese), the investigation into Zhejiang officials "further illustrates that there is no no-go area, no so-called special treatment for anti-corruption campaigns." Mao emphasized that the prominent feature of Zhou's wrongdoing was "the collusion between politics and business." He cautioned that internet and finance business tycoons "who have accumulated enough wealth might seek their political proxies…This kind of politics-business collusion is destructive to the political eco-system."
Is Zhejiang now a pilot zone for Xi's "common prosperity" program?
When it comes to Chinese politics, much remains secret. Policy deliberations are opaque to all but the top echelon of Party elites. Leaks are rare. Information is hard to verify. Public signals are mixed. China watching in the Xi Jinping era is like staring into an information black hole. The dearth of data frustrates evidence-based analysis as much as it nourishes conjecture, wild guesses, and downright false rumors.
It's hard to discern policy shifts from heuristics, actual patterns from optical illusions, true revelations from red herrings. The notion of the Zhijiang New Army might be misleading shorthand that does not capture the more complicated picture of China's political reality.
Zhejiang is not the only provincial power base that has gained ground since Xi ascended to power in 2012. According to the Regional Political Power Index (RPPI) by MacroPolo, the Paulson Institute think tank, all five provinces — Hebei, Shanghai, Zhejiang, Shaanxi, and Fujian — where Xi previously held political office have seen a boost in their political power.
Elevating past associates to important posts is also not unique to Xi Jinping. Xi has not deviated much from the norm in that regard. The elevation of Xi's people is only notable because it has been accompanied by Xi's norm-defying consolidation of personal power and hobbling of political foes.
"Xi is not satisfied with putting a dent in his opponents' networks. He is compelled to eradicate any potential threat and nip future contenders in the bud. The bar for loyalty is high. It left Xi with no one to trust except for his most devoted proteges," a China-based political scientist commented on the condition of anonymity.
Belonging to the right faction itself is not sufficient. As Beijing's regulatory crackdowns and data-security investigations lay siege to the country's high-profile companies, Zhejiang, home to some of the most dynamic private businesses in the country, is feeling the heat.
Experts believe it is no coincidence that Zhejiang has been designated a "pilot zone" for policies that encourage entrepreneurs to "give back" to the society in a bid to "regulate excessively high-income groups." The question is whether the initiative will uncover the symbiotic relationship between political elites and business associates that until now have remained taboo.
Finally, ties to Zhejiang and proximity to Xi Jinping can backfire if not handled properly, as the case of Jack Ma illustrates.
"We didn't realize Jack Ma had fallen out of Xi's favor until Xi personally scuttled Ant Group's IPO. No one knew how close Ma was to Xi. We know that Ma is from Zhejiang, that he was a darling among Zhejiang officialdom, and that he was given warm receptions by senior leaders and foreign dignitaries alike. So it was only natural to assume that he had Xi's backing. Jack Ma didn't even attempt to dispel the rumors," an investor who has interacted with Jack Ma on multiple occasions said. "In hindsight, Jack Ma might have basked too much in the glory, unconsciously arrogating to himself the role only Xi Jinping can play. And that doesn't bode well for him."
Zhejiang's twist of fate might also have to do with Xi's own change in thinking. Experts point out that Xi as Party secretary of Zhejiang faced very different incentives from Xi as the paramount leader of China.
"As a provincial Party secretary, economic growth is very important. Even if it doesn't directly contribute to promotions, it's always good to have enterprises within one's jurisdiction to be internationally known, like Alibaba," said Victor Shih, a Chinese elite politics and economics expert at the University of California at San Diego.
"But as he became secretary-general of the Chinese Communist Party and the head of the country, things like political credibility became more important. To Xi Jinping, who grew up as a princeling who believed that the Chinese Communist Party should be the only master of China, I can see that Jack Ma could rub Xi the wrong way. Ma criticized the government in a very open way, not just behind closed doors, not by subtly hinting dissatisfaction, which is what most businesspeople would do in China, but in a very public manner," added Shih. 
Dali Yang, a professor of political science at the University of Chicago, emphasized that while Zhejiang officialdom seemed to be in Xi's good graces, not all who had worked under Xi got promoted: "To the extent that Xi has been president for close to two terms now, in the future, Xi is probably also considering the issue of finding the balance, by bringing people from different parts of the country as well."
And it's only a matter of time before some of the Xi aides eventually get into trouble, given how long they have been in power and how much wealth they have accumulated in the past, said Yang.
What does the fall of Hangzhou Party boss Zhou Jiangyong mean? 
"I see the importance of Zhou's downfall to be twofold. First, by driving the blade into what's perceived as his political ally, Xi sought to quash the complaint that he had promoted people not because they did the best job but rather because they belonged to his preferred clan. Second, factional struggles only make sense when there are political factions to speak of. To the extent that Xi believes he has successfully smothered meaningful potential rivals inside and outside the Party, the very notion of 'Xi's clan' becomes moot. Loyalty and closeness to Xi lose their sheen when all swear allegiance to their commander-in-chief. To me, taking down his own allies is Xi's ultimate public display of strength," said Pin Ho (何频 Hé Pín), the founder of the New York–based Mingjing Media Group and a journalist who has covered Chinese elite politics for more than 30 years.  
Whether Zhou's downfall will cast a shadow on Jack Ma's future remains uncertain. Ma, a devotee of the martial arts novels by Louis Cha ((查良镛 Chá Liángyōng, better known by his pen name, Jīn Yōng 金庸), is famous for naming his teams after characters from Cha's books. Ma calls himself Fēng Qīngyáng 风清扬, a reclusive sword master of Nine Swords of Dugu (独孤九剑), free-style swordplay that does not follow any fixed sequence of stances and movements but adapts flexibly to the enemy's moves.
Whether Ma intends to escape the limelight and live in a secluded cave on Mount Hua as Feng Qingyangdid remains unanswered. But amid regulatory crackdowns, Jack Ma might need to revisit his Dugu playbook for inspiration. As the landscape is being redrawn every day, flexibility is critical, and adjustment is a must.