Boston Celtics games scrubbed from Chinese internet after player advocates Tibet independence
Foreign Affairs
After NBA player Enes Kanter posted a "Free Tibet" message to social media, his team, the Boston Celtics, was removed from online streaming in China. The Chinese Foreign Ministry dismissed his activism as "clout-chasing."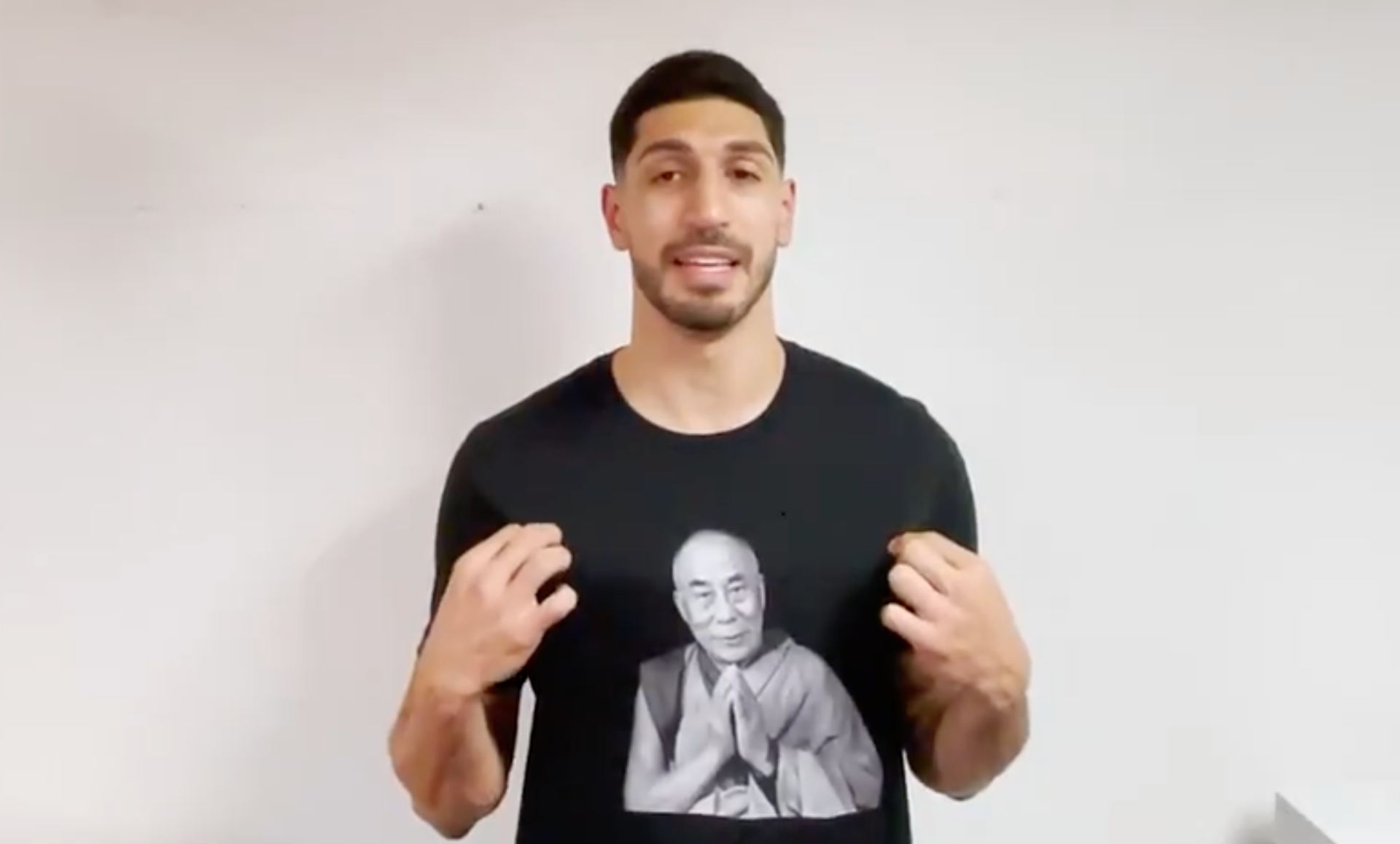 Another NBA team appears to have been effectively blacklisted in China, two years after the infamous tweet by then Houston Rockets GM Daryl Morey in support of Hong Kong protesters ignited a firestorm that reportedly cost the basketball league "hundreds of millions" of dollars.
The Boston Celtics have been "abruptly pulled from the Chinese internet on Thursday" the New York Times reports after a center on the team, Enes Kanter, tweeted: "Dear Brutal Dictator XI JINPING and the Chinese Government…Tibet belongs to the Tibetan people!"
While the Rockets returned to Chinese television in January 2021 after a 15-month blackout, a few months after Morey resigned from that team, any games involving his new team, the Philadelphia 76ers, are not streamed in China per ESPN.
China news, weekly.
Sign up for The China Project's weekly newsletter, our free roundup of the most important China stories.
What did Kanter say?
In a nearly three-minute video that accompanied the comment and that Kanter shared with his approximately 475,000 followers on Twitter, 700,000 followers on Instagram, and 200,000 followers on Facebook, he condemned what he called a "cultural genocide" in Tibet. "The Chinese dictatorship is erasing Tibetan identity and culture…After I learned all of this, I cannot stay silent," he said, adding, "I hope, and believe, that Tibet will achieve independence." He then followed up his statement with another post showing off shoes emblazoned with the "Free Tibet" slogan.
The Chinese Foreign Ministry dismissed (in English, Chinese) Kanter's activism as "clout-chasing" and said that his "wrong remarks are not worth refuting."
On social media site Weibo, a Boston Celtics fan page with over 600,000 followers announced (in Chinese) that it would cease posting updates. The statement concluded, "We will resolutely resist any action that undermines national harmony and the dignity of the motherland!"
Is this another "Morey moment"?
Probably not. While Beijing's full-court press against the NBA took the world by surprise in late 2019, Morey was a high-profile figure leading what was arguably China's favorite basketball team, given star Yáo Míng's 姚明 Hall of Fame stint with the Rockets years earlier.
The blowback against Kanter may also have been limited, the analyst Fergus Ryan suggested, because his tweet called out Xi Jinping by name, leading to much more rapid censorship of mentions of the post on the Chinese internet.
However, the incident is "likely to serve as a preview of the sporting world's impending collision with China over human rights in the run-up to Beijing's Winter Olympics in February," the Wall Street Journal writes. Earlier this week, protesters disrupted an Olympic torch-lighting ceremony in Greece, and several American ice skating Olympic hopefuls recently criticized China's "abysmal" human rights record in a press conference.